Lawyers Requesting More Discovery Time in Denture Cream Litigation
December 02, 2010
By: Staff Writers
Plaintiffs and Defendants involved in the federal denture cream litigation have filed a joint request for additional time to complete fact discovery and depositions in Fixodent lawsuits and Super Poligrip lawsuits that allege zinc contained in the denture adhesives caused plaintiffs to suffer neurological damage.
Attorneys representing GlaxoSmithKline, Proctor & Gamble and individuals who have filed complaints against the two companies filed their request on December 1, asking U.S. District Court Judge Cecilia M. Altonaga to extend the deadline for initial discovery established in the federal MDL, or multidistrict litigation.
An earlier case management order called for all fact discovery, except for case-specific witnesses and Plaintiffs in cases filed after January 1, 2010, to be completed by December 1, 2010.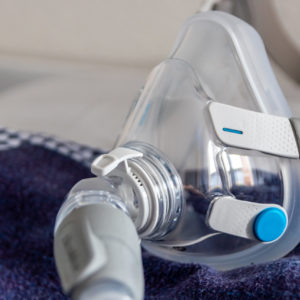 Did You Know?
Millions of Philips CPAP Machines Recalled
Philips DreamStation, CPAP and BiPAP machines sold in recent years may pose a risk of cancer, lung damage and other injuries.
Learn More
While written and oral discovery efforts have been proceeding, the denture cream lawyers for both sides told Judge Altonaga that the fact discovery and depositions have not yet been completed due to the "complex scheduling involving a large number of counsel and witnesses."
All federal lawsuits over zinc poisoning from denture cream products have been centralized before Judge Altnoaga in the U.S. District Court for the Southern District of Florida for pretrial litigation. Individual complaints filed by dozens of people throughout the United States have been consolidated to avoid duplicative discovery, inconsistent pretrial rulings from different judges and to serve the convenience of the court, the parties and the witnesses.
The complaints all contain similar allegations that Proctor and Gamble, which manufactures Fixodent denture cream, and GlaxoSmithKline, which manufactures Super Poligrip denture cream, failed to warn consumers that their products contain zinc, which may enter the body at high levels when the denture cream is used. Plaintiffs allege that they suffered severe and permanent neurological damage from denture cream zinc poisoning.
In August, GlaxoSmithKline reported that they have reached Super Poligrip settlement agreements in the vast majority of cases filed against them. Procter and Gamble has vowed to fight the lawsuits, and Judge Altonaga has scheduled the first Fixodent trial to begin on June 6, 2011.
It is unclear how an extension of the discovery process, if granted, would affect that trial date. In the December 1 motion, both sides asked to be able to submit a new discovery schedule at a later date.
Shirley

October 8, 2011 at 4:11 am

I have been using fixodent for years as well and i now suffer from seizures never had them before and no one in either side of my family has them. I to as well lost a job over having the seizures.

charlotte

February 10, 2011 at 1:40 am

I have been using fixodent since 2006 and in recent years I have developed stiffness in my joints, pain in my hip and in my legs as well as my back and shoulders. I now suffer with headaches. I have had numerous x-rays & mri to determine the cause. I think it is related to my use of the product fixodent.

joseph

January 8, 2011 at 2:36 am

i been taking super poly grip and fix o dent since 1993, with uncontrolled blood pressure, often getting light headed and dizzy, i fell down the stairs,my legs have been giving out on me,being diagnosed with ridiculapathy,WORKING 2 JOBS I WAS TAKEN OFF SCHEDULE ON 7-20-2009, WORKING FOR FOOD LION,AND ON 12-09-2009 I WAS TAKEN OUT OF WORK, WORKING FOR TOYOTA, BEING TERMINATED FROM BOTH JOBS,BEEN U[Show More]i been taking super poly grip and fix o dent since 1993, with uncontrolled blood pressure, often getting light headed and dizzy, i fell down the stairs,my legs have been giving out on me,being diagnosed with ridiculapathy,WORKING 2 JOBS I WAS TAKEN OFF SCHEDULE ON 7-20-2009, WORKING FOR FOOD LION,AND ON 12-09-2009 I WAS TAKEN OUT OF WORK, WORKING FOR TOYOTA, BEING TERMINATED FROM BOTH JOBS,BEEN UNEMPLOYED SINCE DECEMBER OF 2009, WITH A HIGH LEVEL ON PROTEIN IN MY URINE, MY DOCTOR SAID MY KIDNEYS ARE FAILING, AND BECAUSE MY ANKLE HAS NOW SWOLLEN, MISSING SLEEP MANY NIGHTS BECAUSE OF PAIN,AND AFTER GOING TO EMERGENCY ROOM, I'M NOW ON CRUTCHES!!! I KNOW THIS EXPLAINS MY MUSCLE WEAKNESS AND NERVE DAMAGE DOCTOR SPOKE ABOUT IN 2003 I HAVE BEEN TO MANY DOCTORS,SINCE 2000
"*" indicates required fields