DePuy Agrees Pinnacle Hip Implant Lawsuits Should Be Consolidated
April 28, 2011
By: AboutLawsuits
In response to a motion filed last month to consolidate all federal lawsuits over problems with DePuy Pinnacle hip replacements, Johnson & Johnson and DePuy Orthopaedics have indicated they agree that cases filed in courts throughout the U.S. should be transferred to one judge, but have proposed a different location for the centralized management of the litigation.
On March 25, Catherine Falvey, who was one of the first plaintiffs to bring a DePuy Pinnacle hip lawsuit, filed a motion with the U.S. Judicial Panel on Multidistrict Litigation, requesting that the growing number of complaints alleging that design problems with the metal-on-metal hip replacement caused early failure or revision surgery, be centralized for pretrial litigation as part of a multidistrict litigation, or MDL.
Falvey proposed that the DePuy Pinnacle litigation be centralized in the U.S. District Court for the Southern District of Texas before Judge Rosenthal or the Central District of California, before Judge Dolly Gee.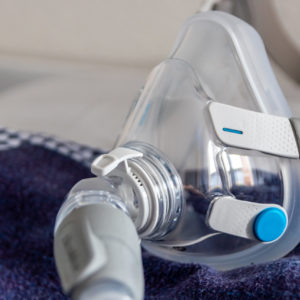 Did You Know?
Millions of Philips CPAP Machines Recalled
Philips DreamStation, CPAP and BiPAP machines sold in recent years may pose a risk of cancer, lung damage and other injuries.
Learn More
In a response brief filed on April 18, DePuy, a subsidiary of Johnson & Johnson, said it agrees that there is a group of overlapping cases involving the company's Pinnacle metal-on-metal hip, which should be transferred to a single district court for coordinated discovery and pretrial proceedings. However, the device maker indicated that the most appropriate location for the multidistrict litigation is the Northern District of Texas, where they have requested the cases be assigned to Chief Judge Sidney Fitzwater.
Although the original motion filed by Falvey only identified three pending DePuy Pinnacle hip implant lawsuits for transfer, the device maker indicates that there are actually at least 37 actions pending in federal courts where plaintiffs allege they suffered a personal injury due to problems with a DePuy Pinnacle hip. The 37 complaints are currently spread throughout 18 different district courts, and many DePuy Pinnacle hip replacement lawyers who are investigating potential claims have suggested that the number of lawsuits is likely to increase substantially in the coming months.
All of the cases involve common questions of fact, and consolidation has been requested to reduce duplicate discovery throughout different cases, eliminate inconsistent pretrial rulings and serve the convenience of the witnesses, parties and courts.
Several other plaintiffs with pending cases have filed responses to the Motion for Transfer brought by Flavey, with several opposing transfer or proposing alternate locations for the centralized management.
The MDL Panel is scheduled to hear oral arguments on the motion to consolidate the DePuy Pinnacle hip litigation during their next hearing, which will be held on May 16, 2011, at the Gene Synder United States Courthouse in Louisville, Kentucky.
The formation of a multidistrict litigation, or MDL, is not uncommon in cases of this nature, where a large number of lawsuits have been filed over injuries caused by a single device. The coordination of pretrial litigation is designed to facilitate a resolution of the litigation and a many expect that it may lead to DePuy Pinnacle hip settlements without the need for a trial in each case.
Similar consolidation was ordered in December 2010 for lawsuits over the DePuy ASR hip implants, which were recalled in August 2010. All federal DePuy ASR hip implant lawsuits are part of an MDL in the U.S. District Court for the Northern District of Ohio, before Judge David A. Katz.
A DePuy ASR hip recall was issued after the manufacturer acknowledged that the implant was associated with a higher-than-expected failure rate, often resulting in the need for revision surgery within a few years. Many recent lawsuits allege that a DePuy Pinnacle recall should be issued for similar reasons, as it contains a similar design and has also been associated with a large number of reported problems.
The DePuy Pinnacle system was introduced several years before the ASR hip, and it contains a similar metal-on-metal design when a metal liner is used instead of a polyethylene liner. Both devices have been found to shed microscopic metal particles into the body as the parts of the hip replacement rub against each other. According to complaints, this could increase the risk of problems and make both implants prone to early failure.
Tags:
DePuy,
DePuy ASR,
Depuy ASR Hip,
DePuy Pinnacle,
DePuy Pinnacle Hip,
Hip Implant,
Hip Replacement,
Johnson & Johnson,
Metal Hip Replacement,
Metal-on-Metal Hip,
Metal-on-Metal Hip Replacement,
Product Liability,
Texas
Image Credit: |
Levern

May 8, 2015 at 10:11 pm

I agree J & J should accept the responsibility for all hips types. I suffer from the Pinnacle hips now, even after having my last hip replaced for the second time in 2013, and now experiencing problems with the new pinnacle in the left hip. I am getting ready to undergo a procedure in the right hip, where I have developed mettallosis.

Gerald

September 29, 2014 at 12:40 pm

Johnson and Johnson are guilty of Inversion and are stealing from the American people! I give you this J&J your smart in your plan to take advantage of the less fortunate! Can you let Johnson and Johnson Inc. know that America wants its 2 BILLION in taxes for 2013? We owe them money when it's all said and done! Somehow; I find this math formula incorrect, when there was an 18.1 Billion in increase[Show More]Johnson and Johnson are guilty of Inversion and are stealing from the American people! I give you this J&J your smart in your plan to take advantage of the less fortunate! Can you let Johnson and Johnson Inc. know that America wants its 2 BILLION in taxes for 2013? We owe them money when it's all said and done! Somehow; I find this math formula incorrect, when there was an 18.1 Billion in increased sales for J&J (2014 first quarter)! http://www.whitehouse.gov/share/get-the-facts-on-inversions?utm_source=email&utm_medium=email&utm_content=email373-text&utm_campaign=taxreform
"*" indicates required fields