Preventing Pseudotumor Cerebri (PTC) Vision Loss Requires Early Detection and Diagnosis
August 24, 2016
By: Austin Kirk
In recent months a growing number of women throughout the U.S. have filed pseudotumor cerebri (PTC) lawsuits, alleging that Mirena IUD, Depo-Provera and other birth control products caused them to suffer severe complications associated with the build up of fluid pressure on the brain. In many cases, women may have avoided permanent vision loss and damage to the optic nerve if warnings had been provided and the the condition had been detected earlier.
Pseudotumor cerebri (PTC), which is also sometimes referred to as idiopathic intracranial hypertension (IIH), can cause severe headaches, ringing in the ears, blurred vision, blindness and other problems due to a build up of fluid pressure on the brain. While treatment for the condition can relieve the pressure, if damage is suffered to the optic nerve, it is often permanent and can not be reversed.
According to allegations raised in product liability lawsuits filed against manufacturers of the Mirena IUD birth control implant, Depo-Provera birth control shot and other contraceptives linked to a risk of PTC/IIH, the failure to warn about the risk that the products may cause women to suffer symptoms delayed the discovery and diagnosis, increasing the risk of permanent vision loss from pseudotumor cerebri.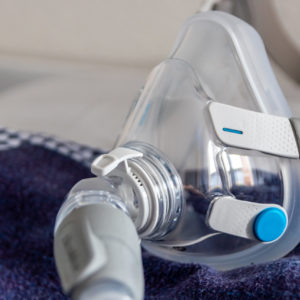 Did You Know?
Millions of Philips CPAP Machines Recalled
Philips DreamStation, CPAP and BiPAP machines sold in recent years may pose a risk of cancer, lung damage and other injuries.
Learn More
Health experts say that almost all cases of PTC/IIH result in some loss of vision. However, if detected quickly and treated, that vision loss can be negligible and often unnoticed. It is often linked to a form of optic nerve damage called papilledema.
They caution women to get diagnosed for potential PTC/IIH if they show symptoms that include headaches, transient visual obscurations, tinnitus, photopsia (unexplained flashes of light in vision), and pain behind the eyeball. Testing for the condition can include eye exams that look for swelling of the optic nerve, brain imaging scans, and lumbar punctures. Lumbar punctures can also be used to relieve pressure caused by PTC/IIH, as well as brain shunts.
According to allegations raised in Mirena lawsuits, Bayer Healthcare knew or should have known about the risk of pseudotumor cerebri for years, yet withheld information from consumers and the medical community.
In several other places around the world, including South Africa and Hong Kong, Bayer provided warnings and information about the potential link between Mirena and pseudotumor cerebri, indicating that users may experience papilledema, which is the medical term to describe optic disc swelling that is caused by increased intracranial pressure. However, women in America or the U.S. medical community have not been provided the same information.
"*" indicates required fields