Federal Digitek Lawsuits Consolidated in Southern District of West Virginia
August 19, 2008
By: AboutLawsuits
The United States Judicial Panel on Multidistrict Litigation has ordered that all Digitek lawsuits filed as a result of allegedly defective and double strength digoxin tablets, be transferred to the Southern District of West Virginia for consolidation through pretrial litigation.
Digitek tablets are a generic form of digoxin, which is prescribed to treat irregular heartbeats or heart failure. In April 2008, Actavis Totowa, LLC. Issued a Digitek recall for all lots of the drug after it was discovered that tablets were commercially released which were twice as thick as they were supposed to be, and potentially contained double the appropriate amount of medication.
A Digitek overdose can cause a serious and potentially fatal illness known as digitalis toxicity. A large number of reports have surfaced of users who died or suffered from a digoxin overdose after receiving the Digitek tablets. Some of the reports date back to injuries which occurred up to two years ago.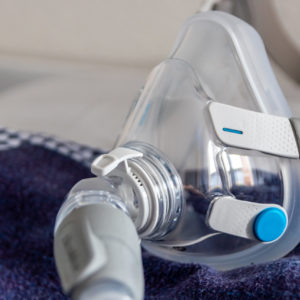 Did You Know?
Millions of Philips CPAP Machines Recalled
Philips DreamStation, CPAP and BiPAP machines sold in recent years may pose a risk of cancer, lung damage and other injuries.
Learn More
According to the court order, at least 60 Digitek lawsuits have already been filed in various federal courts throughout the country. Defendants include Actavis Totowa, LLC, Actavis, Inc., Actavis Elizabeth, LLC, Actavis US, Mylan, Inc., Mylan Pharmaceuticals, Inc., Mylan Laboratories, Inc., Mylan Bertek Pharmaceuticals and UDL Laboratories, Inc.
All of the federal Digitek lawsuits will be transferred to Judge Joseph R. Goodwin, in the Southern District of West Virginia, under a procedure rule known as Multidistrict Litigation, or MDL. It is common for the Judicial Panel to form an MDL where there are many lawsuits filed with common underlying facts, especially in complex product liability or pharmaceutical litigation.
In an MDL, the cases are consolidated for pretrial proceedings to eliminate duplicative discovery, avoid inconsistent pretrial rulings and to conserve the resources of the court, the parties and their attorneys. Although people tend to draw comparisons between an MDL and how a Digitek class action lawsuit would be handled, they do remain separate cases. If they do not resolve during the pre-trial proceedings, they will be returned back to the original jurisdictions where they were filed for an individual trial.
"On the basis of the papers filed and the hearing session held, we find that the actions in this litigation involve common questions of fact, and centralization… in the Southern District of West Virginia will serve the convenience of the parties and witnesses and promote the just and efficient conduct of the litigation," wrote Judge John G. Heyburn II, chairman of the Panel on Multidistrict Litigation, in the order. "All actions share factual questions relating to the manufacture and sale by defendants of allegedly adulterated Digitek, which was recalled in April 2008."
The Panel selected the Southern District of West Virginia, since it is the principal place of business for one of the defendants, Mylan. In addition, seventeen of the pending federal Digitek lawsuits are already filed in the district or in the adjacent West Virginia district.
A number of Digitek overdose lawsuits are also currently pending in West Virginia state court. In June 2008, a motion was filed by lawyers in the state court cases asking that those cases be consolidated before one judge. Digitek recall lawyers have estimated that there will likely be thousands of digoxin overdose lawsuits filed against the makers of Digitek in West Virginia state court.
John

October 6, 2013 at 5:00 pm

This whole affair is crazy. I filed all the necessary paper work and medical information release with an attourneys office, yet it cannot be found. Do to the health problem with my wife and the ambulance and eR treatment and the recall by right aide on the digitec. Which they demanded the return of the wrong dosage medication. She passed away in June of 09 after never fully recovering from the ca[Show More]This whole affair is crazy. I filed all the necessary paper work and medical information release with an attourneys office, yet it cannot be found. Do to the health problem with my wife and the ambulance and eR treatment and the recall by right aide on the digitec. Which they demanded the return of the wrong dosage medication. She passed away in June of 09 after never fully recovering from the cardiac problem caused by the medication. I have tried to find the records for here within the lawsuite but to no avail. We were living in West Virginia at the time. Anyone know we're to look. Here name was Diana Jersey.

Digitek Recall Lawsuits to be Coordinated Between Federal and State Court : AboutLawsuits.com

February 10, 2009 at 8:37 pm

[...] August 2008, the Judicial Panel on Multidistrict Litigation formed an MDL for all federal Digitek lawsuits filed on behalf of individuals who allege that they were injured or killed by defective and [...]

Digitek Lawyers Appointed to Leadership Roles in Federal MDL : AboutLawsuits.com

November 6, 2008 at 5:48 pm

[...] August 13, 2008, all federal Digitek lawsuits filed against Actavis and their distributors were centralized and consolidated in an MDL in the [...]

Judge Appoints Lawyers as Plaintiffs' Co-Liaison Counsel in Digitek Litigation : AboutLawsuits.com

September 29, 2008 at 3:18 pm

[...] month, all federal Digitek lawsuits were centralized and consolidated in the U.S. District Court for the Southern District of West Virginia by the Judicial Panel on [...]
"*" indicates required fields