Digoxin and Digitek Recall Lawsuits
March 01, 2009
By: AboutLawsuits
Digitek brand and generic Digoxin tablets have been recalled due to some pills to contain too much or too little of the active ingredient than is appropriate. This could result in digoxin toxicity, which is a serious and potentially life-threatening injury.
DIGITEK RECALL LAWSUIT STATUS: On April 25, 2008, Actavis Totowa issued a nationwide Digitek Recall after it was discovered that some tablets may be double strength. Digitek lawsuits have been filed in various state and federal courts throughout the United States. Digitek lawyers are continuing to review potential case.
CARACO DIGOXIN RECALL LAWSUIT STATUS: On March 31, 2009, a generic Digoxin recall was issued by Caraco Pharmaceutical Laboratories, Ltd due to tablets varying in size, potentially containing too much or too little of the drug. Digoxin attorneys are also reviewing potential lawsuits for users of generic Caraco Digoxin.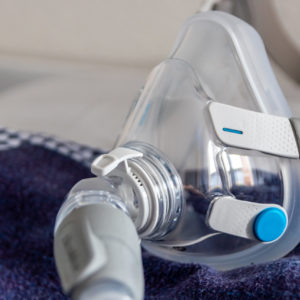 Did You Know?
Millions of Philips CPAP Machines Recalled
Philips DreamStation, CPAP and BiPAP machines sold in recent years may pose a risk of cancer, lung damage and other injuries.
Learn More
>>HAVE A POTENTIAL DIGOXIN RECALL LAWSUIT REVIEWED<<
OVERVIEW OF DIGITEK AND DIGOXIN LAWSUITS: Digitek/Digoxin is a heart medication sometimes referred to as digitalis, which is used to treat heart failure, atrial fibrillation and atrial flutter. It has a very narrow therapeutic index and small variations in the dosing could greatly impact the effectiveness of the drug and the risk of a digoxin overdose caused by the medication building up in the body.
The Digitek recall initiated by Actavis in 2008 represented about half of the supply of digoxin in the United States. Other trade names include Lanoxin and Lanoxicaps, neither of which were associated with the recall. A number of patients were also switched to other forms of generic digoxin, including tablets manufactured by Caraco.
Similar manufacturing problems have plagued generic Digoxin made by Caraco, with some tablets sold that were oversized or undersized.
DIGOXIN TOXICITY: The use of recalled Digitek or Digoxin tablets that contain more of the active ingredient than they should, could lead to an overdose known as Digoxin Toxicity or Digitalis Toxicity. While extra strength tablets could cause problems in any user, those suffering from kidney problems or renal failure face a particularly high risk.
Digoxin toxicity is a complication of digitalis therapy which can occur after one use or chronic overmedication. It is caused by high levels of digitalis accumulating in the body, leading to a digoxin overdose.
While the outcomes of toxicity from digoxin can vary, in severe cases complications can include arrhythmias, heart failure or death. Digoxin toxicity symptoms could include:
Unusual Vision Changes (Halos, Bright Spots, Changes in Color Perception, Blind Spots, Blurred Vision)
Confusion or Dizziness
Nausea, Vomitting, Diarrhea, Loss of Appetite
Palpitations or Irregular Heart Beat
Changes in Urine Output
Swelling
Difficulty Breathing
Paul

August 1, 2022 at 11:24 pm

My mom all most died from digoxon 3.4 wgat should I do.

Cindee

March 17, 2014 at 7:11 pm

4/27/09 spouse dies after giving CPR 45MIN w/ my son, on a 911 call,waiting for first aid to arrive at my gated community who didn't have proper emergency entry's in function. Then emergency respondants, left my driveway 2 times . I caught them the 3rd time ,by taking the chance to run to the front door and look out. They were diving away again when i caught them. I was totally shocked that mac[Show More]4/27/09 spouse dies after giving CPR 45MIN w/ my son, on a 911 call,waiting for first aid to arrive at my gated community who didn't have proper emergency entry's in function. Then emergency respondants, left my driveway 2 times . I caught them the 3rd time ,by taking the chance to run to the front door and look out. They were diving away again when i caught them. I was totally shocked that machine they monitered him with did not order DeFibrilation. So not failure of heart, Irregular beating I received the Digioxin recall letter from Veterans Administration 3 days after my husband died. The Pharmacutical Co. is Caraco. What can I do?

melissa

December 13, 2011 at 1:09 am

My father died may 6th 2008 his digoxin levels were very high. The pharmaceutical company wants to give us 34000 dollars. Justice is not served here my mom list a husband of 30 yrs a house worth 140000 dollars three acres of land, large tractor, two motor homes, and now has to live in the streets bc they don't want to do what's right and it has been three years. There is something wrong here. We h[Show More]My father died may 6th 2008 his digoxin levels were very high. The pharmaceutical company wants to give us 34000 dollars. Justice is not served here my mom list a husband of 30 yrs a house worth 140000 dollars three acres of land, large tractor, two motor homes, and now has to live in the streets bc they don't want to do what's right and it has been three years. There is something wrong here. We have proof what more could they possibly take from us?

robert

September 25, 2009 at 1:25 pm

my wife passed away 5/14/2008 she had every symptom and was in and out of the ER about 5 or 6 times they put a pacemaker but was no help digitek wanted me to send pills in but i didnot i then asked how could i know if the pills i have were the bad onesthey gave me the lot number of the double ones .they said it was loy # 62794-145-01 surenuff iit was i didnt not send them in lake they asked they a[Show More]my wife passed away 5/14/2008 she had every symptom and was in and out of the ER about 5 or 6 times they put a pacemaker but was no help digitek wanted me to send pills in but i didnot i then asked how could i know if the pills i have were the bad onesthey gave me the lot number of the double ones .they said it was loy # 62794-145-01 surenuff iit was i didnt not send them in lake they asked they are SB's and should hung

diane

April 26, 2009 at 11:16 pm

my husband was very sick from diabetes for about two years, after an amputation in feb 08 he recovered in a nursing home, able to walk again, he came home on monday, took digoxin at 1:30 pm and was pronounced dead at 4 pm, I have the lot number that was effected, but he was cremated and had no autopsy. what do i do now. sad an d lonely in portland

dave

April 20, 2009 at 12:44 am

Tower, I understand your comment on testing. When my mother was admitted (thru emergency) she was diagnosed with digoxin toxicity. They tried to reverse it using medications but her major organs (kidneys and heart) stopped working resulting in respirtory failure. I have heard,also, that the medical records need to identify digoxin toxicity at the hospital. Hopefully, everyone who was harmed will r[Show More]Tower, I understand your comment on testing. When my mother was admitted (thru emergency) she was diagnosed with digoxin toxicity. They tried to reverse it using medications but her major organs (kidneys and heart) stopped working resulting in respirtory failure. I have heard,also, that the medical records need to identify digoxin toxicity at the hospital. Hopefully, everyone who was harmed will receive the justice that is demanded.

Katie

April 17, 2009 at 2:02 am

My Aunt died April 2009. My cousin opened the recall letter from Rite Aid Pharmacy saying that my Aunt was receiving double doses of Digitek. It was too late. My aunt had died one week earlier. She had every symptom listed. She went to her doctor and he sent her home. My aunt was very stubborn about taking medication, she didn't trust it, but her family talked her into taking this one and un[Show More]My Aunt died April 2009. My cousin opened the recall letter from Rite Aid Pharmacy saying that my Aunt was receiving double doses of Digitek. It was too late. My aunt had died one week earlier. She had every symptom listed. She went to her doctor and he sent her home. My aunt was very stubborn about taking medication, she didn't trust it, but her family talked her into taking this one and unfortunately she listened to them. I remember her telling me only a week before her death that she wasn't ready to die, she wanted to be here for spring, to work out in her yard and watch the flowers bloom. She loved life. Unfortunately, her son who is the executor of the estate and doesn't want to pursue a law suit. I believe my aunt would want her kids to file a lawsuit, she was a fighter. In my opinion, this drug company murdered her. They should pay and I hope they go out of business.

tower

April 11, 2009 at 7:06 pm

to all of you, i wish not to sound disheartning, but i must ask you all. did you have a digoxen levels test done at the time of your loss? i have recently learned that the companies requested proof of overdose and if you can not provide the test or a doctor to say that the digitek is what caused your loss....well then the company is gonna get away with it. the test is done through blood work, and[Show More]to all of you, i wish not to sound disheartning, but i must ask you all. did you have a digoxen levels test done at the time of your loss? i have recently learned that the companies requested proof of overdose and if you can not provide the test or a doctor to say that the digitek is what caused your loss....well then the company is gonna get away with it. the test is done through blood work, and the cardio doctor would be the one to order it. i believe however that even though most of us do not have this test, if we all stick together we will get the justice we are looking for....

dave

April 8, 2009 at 9:39 pm

My mother passed on Oct. 17,2007 from digoxin toxicity. She had used this drug for over 6 years. We have filed in the state of Michigan and will be entering the MDL in WV. You can monitor the MDL by logging onto their website (MDL NO.1968 is the case number). I hope that justice is served for the many that have been injuried or have died because of this drug manufactures production problems and la[Show More]My mother passed on Oct. 17,2007 from digoxin toxicity. She had used this drug for over 6 years. We have filed in the state of Michigan and will be entering the MDL in WV. You can monitor the MDL by logging onto their website (MDL NO.1968 is the case number). I hope that justice is served for the many that have been injuried or have died because of this drug manufactures production problems and lack of quality controls.

Diane

April 6, 2009 at 11:04 pm

my mother developed Digitek toxicity. We never received anything from the doctors or pharmacy. After she was taken off Digitek, she had to have a pacemaker installed. She continued to go downhill for another 9 months. She had to have AV Node Ablation. A few weeks later she had a massive stroke. We then had to make the decision to remove life support. One week later, she passed away on September[Show More]my mother developed Digitek toxicity. We never received anything from the doctors or pharmacy. After she was taken off Digitek, she had to have a pacemaker installed. She continued to go downhill for another 9 months. She had to have AV Node Ablation. A few weeks later she had a massive stroke. We then had to make the decision to remove life support. One week later, she passed away on September 11, 2008. Before the Digitek toxicity she had a NORMAL ECG. She kept the bottle of Digitek. The attorneys are waiting for testing protocol to have the pills tested. I too would like updates on the status of the lawsuit. I wait a few months and contact the attorneys office. They do respond, but monthly updates would be nice.

Semoria

April 6, 2009 at 10:09 pm

My husband took this medication for several months. Shortly after taking it, he started visiting the ER for almost all of the symptoms listed. No one could tell us what caused them. His last visit to the hospital, he was told it was not his heart that brought him in, but they needed to run test for answers. Four days later, he called me on Easter Sunday morning to see if I was his Easter bunny?[Show More]My husband took this medication for several months. Shortly after taking it, he started visiting the ER for almost all of the symptoms listed. No one could tell us what caused them. His last visit to the hospital, he was told it was not his heart that brought him in, but they needed to run test for answers. Four days later, he called me on Easter Sunday morning to see if I was his Easter bunny? Three hours later he was GONE! SOMEBODY NEEDS TO PAY!!

Generic Digoxin Recall Issued Due to Oversized Tablets - AboutLawsuits.com

April 1, 2009 at 5:46 pm

[...] Pharmaceutical Laboratories has issued a generic digoxin recall after discovering that some pills may have been distributed that contain more or less of the active [...]

pam

March 27, 2009 at 9:59 pm

To D. Hall If the company is claiming to have held all double dose pills, then why did the company issue a National Class I recall? I think this is all idle talk or gossip. I think people who were injured have them by the tail! There are too many law suits already filed in Federal Court in WV for people not to have been injured. I think these trial lawyers know what they are doing.

D. Hall

March 8, 2009 at 4:38 am

I am hearing rumors that the pharmacutial company is claiming that all of the affected tablets were held and none were released to the public. I also heard that no tablets with the double strength can be found outside the companry from lab testing; anyone else heard this? Is there still a valid claim

Linda

February 15, 2009 at 5:29 am

Sounds to me like they are trying to say they are not to blame....Just makes you wonder how many more wonderful people will pass away due to this horrible medication? Yes, I am angry! I was not able to spend Valentines Day with the person I love most! And YES, I am blaming it all on this horrible medication! Lonely

Digitek Recall Lawsuits to be Coordinated Between Federal and State Court : AboutLawsuits.com

February 10, 2009 at 8:35 pm

[...] Digitek recall lawsuits which are currently consolidated in an MDL before Judge Joseph Goodwin in the U.S. District Court [...]

tower

February 4, 2009 at 3:26 am

linda, im sorry to hear of your loss, and if i may help u in any way..feel free to contact me. jndbentley @ yahoo .com 667 died from this you say[pingback]?.....well this company makes how many different drugs?....they took our loved ones so let our legal system make them pay.... tower p.s. someone tell me if im wrong but is this company trying to say they are not in any wrong doing?...

Linda

January 15, 2009 at 5:31 am

My husband took this drug for a few years. He suffered from all the symptoms you mention above. We lost him this past April, just a couple of weeks before the recall. I also have a class action with a local attorney...but, honestly do not know the status on it. When I asked I was told our case was sent out. I feel this company owes our family in the millions as well, it was pure neglect on the[Show More]My husband took this drug for a few years. He suffered from all the symptoms you mention above. We lost him this past April, just a couple of weeks before the recall. I also have a class action with a local attorney...but, honestly do not know the status on it. When I asked I was told our case was sent out. I feel this company owes our family in the millions as well, it was pure neglect on their part. Thank You! Lonely

Actavis Agrees to Keep Digitek Manufacturing Plant Closed : AboutLawsuits.com

January 5, 2009 at 4:57 pm

[...] problems at the plant, including quality control problems which allowed oversized tablets of Digitek to be commercially released, resulting in hundreds of deaths and serious [...]

Digitek Problems Linked to 667 Deaths : AboutLawsuits.com

December 29, 2008 at 9:28 pm

[...] Digitek (digoxin), which was manufactured by Actavis Totowa, is used to treat heart failure and irregular heart rhythms. A recall for all lots of the drug was issued on April 25, 2008, after it was discovered that some tablets may be twice as thick as they are supposed to be, containing up to double the appropriate amount of the active pharmaceutical ingredient. [...]

tower

November 27, 2008 at 2:33 am

my fathers death this past may i firmly believe was caused by the bad digitek. i have a lawyer in action but im not sure how this works. i do understand that this is a time sensitive matter and i just want to make sure justice is served. my mother and the rest of our family has suffered because of dads sudden death. i guess if i have a question it would be: how do i find out if our case should/ or[Show More]my fathers death this past may i firmly believe was caused by the bad digitek. i have a lawyer in action but im not sure how this works. i do understand that this is a time sensitive matter and i just want to make sure justice is served. my mother and the rest of our family has suffered because of dads sudden death. i guess if i have a question it would be: how do i find out if our case should/ or is in this MDL?...also, i believe that compincation for our loss should be in the millions....how or what way should i make sure our case is handle?......can anybody tell me how long this case might take before a judgement is made?.......im not sure if this is the site for this..but what the heck....i just want my family taken care of for our loss.....thanks.... tower

Following Recalls, Digitek Manufacturer to Remain Shut Down : AboutLawsuits.com

November 17, 2008 at 3:52 pm

[...] were taken following a series of serious manufacturing problems which resulted in a nationwide Digitek recall earlier this year when double strength tablets were produced, and a subsequent recall that involved [...]

Digitek Lawyers Appointed to Leadership Roles in Federal MDL : AboutLawsuits.com

November 6, 2008 at 5:46 pm

[...] District Judge Joseph Goodwin, who is handling the consolidated Digitek lawsuits in West Virginia, has issued a pretrial order appointing Co-Lead Attorneys and members of the [...]

Ethex Dextroamphetamine Sulfate Recall: Oversized Tablets : AboutLawsuits.com

October 16, 2008 at 3:52 pm

[...] that contained more of the drug than they were supposed to. In April 2008, Actavis Totowa issued a Digitek recall for their generic digoxin heart drug which was sold under the Mylan and UDL [...]

Judge Appoints Lawyers as Plaintiffs' Co-Liaison Counsel in Digitek Litigation : AboutLawsuits.com

September 29, 2008 at 3:18 pm

[...] by the U.S. District Judge Joseph R. Goodwin, who is assigned to oversee the recently consolidated Digitek Litigation. The court also set a deadline for Digitek lawyers who wish to be appointed to the [...]

robert

September 22, 2008 at 12:44 am

Are you certain that the pills pictured above spilling out of the bottle are actually Digitek pills? I took Digitek for over one year before the recall and not once in the 12 or so refills that I received did the pills resemble those pictured. Mine were round to begin with. Could that picture confuse or mislead your viewers? NOTICE: The photograph is a stock image, and not an im[Show More]Are you certain that the pills pictured above spilling out of the bottle are actually Digitek pills? I took Digitek for over one year before the recall and not once in the 12 or so refills that I received did the pills resemble those pictured. Mine were round to begin with. Could that picture confuse or mislead your viewers? NOTICE: The photograph is a stock image, and not an image of actual Digitek tablets.

Federal Digitek Lawsuits Consolidated in Southern District of West Virginia : AboutLawsuits.com

August 19, 2008 at 3:17 pm

[...] PagesDigitek Recall LawsuitsDigitek Lawsuits Filed in West Virginia as a Result of Double Strength TabletsFollowing Digitek [...]

Actavis Recalls Over 65 Generic Drugs Made at NJ Plant : AboutLawsuits.com

August 5, 2008 at 3:50 pm

[...] PagesDigitek Recall LawsuitsMotion Filed to Consolidate West Virginia Digitek LawsuitsDigitek Lawsuits Filed in West Virginia as [...]

Motion Filed to Consolidate West Virginia Digitek Lawsuits — AboutLawsuits.com

June 26, 2008 at 3:39 pm

[...] cases stem from a nationwide Digitek recall that was issued on April 25, 2008. All lots of the heart medication were recalled after it was [...]

Digitek Lawsuits Filed in West Virginia as a Result of Double Strength Tablets — AboutLawsuits.com

June 5, 2008 at 4:35 pm

[...] pills that contained twice the approved level of active ingredient. On April 25, 2008, all lots of Digitek, also known as digoxin, were recalled due to a risk that double strength tablets may increase the risk of digitalis [...]

Following Digitek Recall, Class Action Suits have been filed — AboutLawsuits.com

May 13, 2008 at 3:53 am

[...] least two class action suits have been filed on behalf of individuals who used the heart drug Digitek (digoxin). The suits come less than three weeks after all lots of Digitek were recalled on April 25th when it [...]
"*" indicates required fields