Another Study Highlights Link Between Digoxin and Death Risk
June 02, 2015
By: Irvin Jackson
A recent review of a several recent studies involving the heart drug digoxin, indicates that the medication does increase the risk of death among certain heart patients, particularly those with atrial fibrillation. 
In a study published in the European Heart Journal last month, German researchers reviewed 19 reports indicates that the heart drug is linked to an increased risk of death among all heart failure patients, but found that patients with atrial fibrillation were particularly at risk.
"There are conflicting data regarding the effect of digoxin use on mortality in patients with atrial fibrillation (AF) or with congestive heart failure (CHF)," the study's authors wrote. "The aim of this meta-analysis was to provide detailed analysis of the currently available study reports."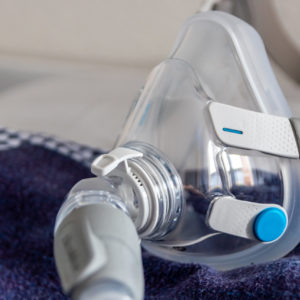 Did You Know?
Millions of Philips CPAP Machines Recalled
Philips DreamStation, CPAP and BiPAP machines sold in recent years may pose a risk of cancer, lung damage and other injuries.
Learn More
The study looked at 19 reports, including none dealing with AF patients, seven involving CHF patients and three dealing with patients with both conditions. The studies ranged from 1993 to 2014 and involved a total of 326,426 patients.
Their findings indicate that, overall, digoxin increases the risk of death among heart patients by 21%. Among solely atrial fibrillation patients, the increase in mortality risk was 29%, and in patients suffering from heart failure the increased risk of death was 14%.
The analysis is the latest look at the drug's side effects and follows a string of studies with similar findings.
The most recent came in March, when researchers from Duke University reported that atrial fibrillation patients given digoxin along with the blood thinner Xarelto found a 17% increased risk in all-cause mortality for patients given both drugs. The risk of sudden death alone increased 36% for Xarelto patients given digoxin, compared to patients given Xarelto alone.
In November 2014, a study published by the medical journal Circulation: Arrhythmia and Electrophysiology found that AF patients faced a 71% higher risk of death and a 63% higher risk of hospitalization when given digoxin.
In September 2014, researchers from Duke University found that digoxin increased the risk of death by 22% in patients with atrial fibrilliation. That study was presented at a conference in Barcelona, and researchers said that there need to be extensive randomized clinical trials to determine the risks and benefits of digoxin.
The Duke University study came on the heels of findings published in the Journal of the American College of Cardiology in August, which found those prescribed digoxin were 26% more likely to die over the next four years. That translated to 95 deaths per 1,000 person-years for those given digoxin, compared with 67 per 1,000 person-years among those not given the heart drug.
Researchers from the United Kingdom came to similar conclusions in a study published in the European Heart Journal in November 2012, examining data on 4,000 patients. The study found that there was a 41% increased risk of death among AF patients given the digoxin.
In a study published in June 2010, side effects of digoxin were linked to an increased risk of death among patients undergoing dialysis treatment, with the findings suggesting that the risk was dose-related, with higher rates of death found among dialysis patients given hire doses of the drug.
More recently, a study published in the medical journal Circulation: Cardiovascular Quality and Outcomes in September 2013, found that heart failure patients given digoxin were more likely to die than other patients.
Digoxin Toxicity May Play A Factor
The researchers found a host of potential causes for the increased mortality risks, including digoxin toxicity.
Digoxin has what is called a narrow therapeutic window, meaning that levels in the blood must fall into a precise range for it to work and to be safe for patients. Too much can cause heart problems resulting in death and too little can be ineffective, which may also cause death.
In April 2008, Actavis Totowa issued a Digoxin recall for all lots of its generic version, Digitek, after it was discovered that some tablets may have been commercially released that were twice as thick as they were supposed to be. The error potentially exposed thousands of users to a risk of digoxin overdose or poisoning.
According to a December 2008 report released by the non-profit Center for Public Justice, the FDA received reports of at least 667 digoxin overdose deaths tied to the recalled pills between April 2008 and June 2008.
"*" indicates required fields