District of Columbia Nursing Home Care Ranks Worst in U.S.: Report
August 09, 2022
By: Russell Maas
While the nation continues to struggle with staffing shortages at long-term care facilities caused by the ongoing COVID-19 pandemic, a new study has ranked District of Columbia nursing home care as the worst in the U.S. due to several factors, including costs and lack of medical professionals.
The consumer research and analysis group, ValuePenguin, released a new report on August 8, providing scores on the quality of care provided by long-term care facilities across the U.S.
According to the report, the majority of facilities fail to provide sufficient hourly attention to patients on a daily basis, which prior research has found increases the risk of nursing home neglect and preventable injuries.
Since the COVID-19 pandemic emerged, many nursing homes and long-term care facilities were hit particularly hard, uncovering problems at many facilities without adequate staffing levels and precautions in place to prevent the rapid spread of infection.
With more than 1.4 million residents in over 15,500 Medicare and Medicaid-certified nursing homes throughout the United States, significant attention has been placed on the quality of nursing home care and incidents caused by understaffing, staffing turnover rates and lack of infectious disease protocols throughout the course of the COVID-19 pandemic.
Researchers from ValuePenguin analyzed state nursing home care data collected from the Centers for Medicare & Medicaid Services (CMS), U.S. Bureau of Labor Statistics (BLS) and the U.S. Census Bureau County Business Patterns to assess cost, accessibility and quality of care in each state.
According to the findings, District of Columbia nursing homes were ranked the worst for long-term care based on the lack of density of long-term care facilities, lack of medical professionals and were also found to be among the most expensive.
For those who could get long-term care at District of Columbia nursing homes, the average annual nursing home cost was $125,925 for only 4.7 hours per day of nursing home staff attention, per resident. When compared to Arizona, which was the top ranking state for nursing homes, the average annual cost was $78,475 with 4.04 hours per nursing home staff attention daily.
Researchers noted the difference between D.C. and Arizona costs was $47,450 more annually, for only 36 minutes of additional attention per patient daily, making District of Columbia nursing home costs significantly higher for only a little difference in care quality.
The second worst ranking state for nursing home care was Wyoming, which had an average cost of $83,950 annually for assisted living services. While the price is significantly lower than District of Columbia nursing homes, Wyoming facilities had an increased rate of outpatient emergency department visits, making them among the worst for quality of care.
Accessibility of care and staffing hours per resident, was among the most common reasons for nursing homes to get a poor rating. Congress recommended in 2021 that nursing homes provide a bare minimum of 4.1 nursing staff hours per resident daily.
Overall, only 16 states provided four or more nurse staffing hours per resident daily, which researchers say reveals the poor quality of care given to the nation's most vulnerable population during, and even after, the nationwide pandemic.
Nursing Homes Brace for Baby Boomer Residents
Concerns outlined in the report support recent studies which claim nursing homes may not be ready for the influx of residents as Baby Boomers age, highlighting the risks that nursing home neglect could significantly increase as the quality of care steadily declines due to understaffing.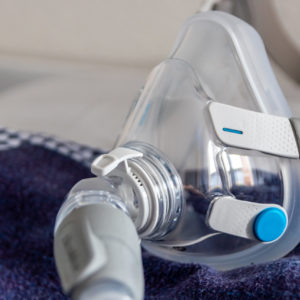 Did You Know?
Millions of Philips CPAP Machines Recalled
Philips DreamStation, CPAP and BiPAP machines sold in recent years may pose a risk of cancer, lung damage and other injuries.
Learn More
In August 2019, Pennsylvania Auditor General Eugene DePasquale issued a special report (PDF), outlining the condition of the state's nursing homes, indicating they are not nearly ready for the population growth to come that will require assisted living.
The report was a follow-up to a 2016 audit, which found that the state's Department of Health had failed to adequately review nurse staffing levels, complaints and sanctions against facilities.
In February, the White House issued a press release proposing a series of nursing home reform policies designed to ensure patients receive better quality of care through improved staffing requirements.
The release cited a recent survey by the Government Accountability Office, which found 82% of nursing homes lack suitable infection control and prevention protocols, which has directly contributed to more than 200,000 nursing home resident and staffing deaths recorded throughout the course of the pandemic.
The White House indicates that if decisive action is not taken now, the nation's most vulnerable population could be subject to ever-worsening conditions.
"*" indicates required fields