Doctors Should Report Misleading Ads, Medical Mistakes: Studies
November 06, 2013
By: Martha Garcia
Two new efforts are focusing on improving patient safety by asking that doctors play a greater role in reporting medical mistakes and identifying misleading pharmaceutical advertisements.  
A set of guidelines concerning medical errors was published in the New England Journal of Medicine (NEJM) on October 31, highlighting the need for better reporting of doctors' own errors, as well those of colleagues.
The FDA is also making a push to improve patient safety and provide a more ethical healthcare system by introducing a new program called "Bad Ad", which hopes to train future doctors in medical schools to be more aware of advertisements and promotional information for drugs, identifying misleading or false claims that spread inaccurate information among consumers and the medical community.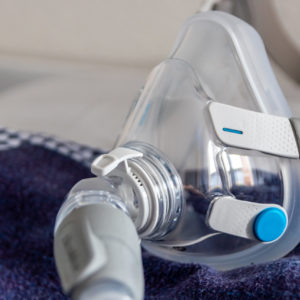 Did You Know?
Millions of Philips CPAP Machines Recalled
Philips DreamStation, CPAP and BiPAP machines sold in recent years may pose a risk of cancer, lung damage and other injuries.
Learn More
Reporting Medical Mistakes
In the report published last week in the NEJM, Dr. Thomas Gallagher, Professor of Medicine and Bioethics at the University of Washington, headed up a research team that assembled the set of guidelines. The team outlined the importance of disclosing harmful medical errors to patients, instead of becoming a barrier to information for the patient.
Often doctors fail to report medical errors for fear of medical malpractice lawsuits, power structure, seniority issues or embarrassment. However, the guidelines offer doctors suggestions for the best way to approach the subject with patients and doctors who may have committed the error.
Medical mistakes kill up to 440,000 people in U.S. hospitals each year, including problems like errors in drug dosing, undetected tumors or objects left behind during surgery.
The guidelines emphasize it is a doctors first obligation to get the facts and not ignore the situation. It is a patient's right to have honest information about the situation, the guidelines note.
"Transparent disclosure of errors is a shared professional responsibility," Gallagher said. "Only a collective approach to accountability can fully meet the needs of patients and families after harmful medical errors."
Identifying Misleading Advertising
The FDA's "Bad Ad" program was launched recently under the Medscape program, and is run by the Office of Prescription Drug Promotion (OPDP). It is an e-learning course that offers case studies concerning misleading or untruthful drug advertisements aimed at healthcare professionals, not consumers.
The effort is designed to help create "discerning readers of promotion drug information" to make sure doctors are receiving truthful information. While the course is open to anyone, the FDA hopes schools will integrate the training into the regular curriculum and use the case studies for learning to ensure "advertising stays pure."
"Our new e-learning courses and cases studies are the latest of many ways FDA works to help ensure that your health care professionals have truthful and accurate information when making decisions that affect your health and safety," said Thomas Abrams on FDA Voice, the FDA's blog.
Pharmaceutical companies spent more money in 2010 advertising to health care professionals than to consumers. Recently, pharmaceutical companies have come under fire for misleading advertisements.
In 2010, Johnson & Johnson was charged with defrauding Louisiana's Medicaid system through misleading advertising claims in a promotional letter concerning its antipsychotic drug Risperdal sent to 700,000 doctors nationwide. That claim resulted in a verdict of $257.7 million dollars in fines for the numerous violations.
Drug giant Pfizer was warned by the FDA in 2012 concerning misleading claims made in a brochure about Zithromax, or Zmax, over a brochure that downplayed potential side effects and failed to warn consumers and doctors of the potential risk to cause hearth rhythm problems.
Doctors are not the only ones that appear to be targeted by misleading drug ads. A recent study published in the Journal of General Internal Medicine found most of the commercials seen on television for medications are misleading. Researchers found, one out of every 10 contain false statements.
The study revealed only 33% of drug ads aired during the nightly news on major networks consisted entirely of statements that were objectively true. More than half contained claims which were misleading and 10% told outright lies.
"*" indicates required fields