Dog Attack Lawsuit Filed Against Louisiana Sheriff's Office
October 02, 2008
By: AboutLawsuits
A Louisiana dog attack lawsuit has been filed against the Livingston Parish Sheriff's Office. The complaint alleges that local authorities failed to impound a loose pit bull, even though they had received several complaints involving the dog.
According to local news reports, Brian Millet was attacked by an uncontrolled pit bull while delivering a package in December 2007.
Millet filed his lawsuit against Livingston Parish Sheriff's office on grounds that the department did not take any action to safeguard the public from the pit bull. The lawsuit alleges that the Sheriff's Office ignored multiple complaints involving the stray dog.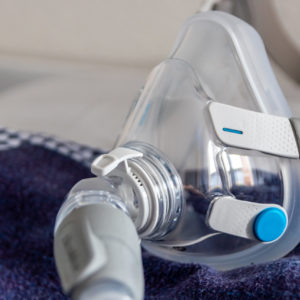 Did You Know?
Millions of Philips CPAP Machines Recalled
Philips DreamStation, CPAP and BiPAP machines sold in recent years may pose a risk of cancer, lung damage and other injuries.
Learn More
Though Millet was not bitten by the dog, he claims that he suffered severe back injuries while attempting to defend himself from the animal attack.
Plaintiffs typically file dog attack lawsuits against the owner of the animal that caused the injuries or against property owners where an animal with a known vicious propensity was kept. Most states have dog bite laws which provide that owners or maintainers of known vicious animals are strictly liable for injures caused by an attack.
The Louisiana lawsuit alleges that the Livingston Parish Sheriff's office was aware of the danger the pit bull posed, and failed to take actions to protect the public.
WBRZ News 2 Louisiana reports that Livingston Parish has a nearly complete animal shelter which is not in use due to a lack of funds to make it fully functional.
 
Approximately 4.5 million dog attacks occur annually in the United States, but the majority of these incidents are not reported to local authorities. Mail carriers and delivery people are at a particular risk for animal attacks, with the U.S. Postal Service reporting that employees were injured in 3,423 dog attacks and bites in 2003.
Mary

November 11, 2008 at 1:38 pm

Look folks, I bet none of you would side with the owner if you were the one bitten by the dog. I was attacked after complaining to my neighbor numerous times and they did nothing. Each time they let the dog run loose again after a few days. Responsible ownership means acknowledging and dealing with a known problem. Would any of you care to take on the physical and psychological problems left a[Show More]Look folks, I bet none of you would side with the owner if you were the one bitten by the dog. I was attacked after complaining to my neighbor numerous times and they did nothing. Each time they let the dog run loose again after a few days. Responsible ownership means acknowledging and dealing with a known problem. Would any of you care to take on the physical and psychological problems left after an attack to prove my point? I see not.

Mary

October 9, 2008 at 3:00 pm

It is sad that majority of people are so ill-informed and scared of pit bulls. I can assure you if this dog were "attacking" the man, he would have been bit. If ANY dog is "attacking" it is going to be biting. What else can or does a dog do in terms of attacking ? I know that some pit bulls are not raised properly and you can bet that the ones that are mean are not treated properly. That goes[Show More]It is sad that majority of people are so ill-informed and scared of pit bulls. I can assure you if this dog were "attacking" the man, he would have been bit. If ANY dog is "attacking" it is going to be biting. What else can or does a dog do in terms of attacking ? I know that some pit bulls are not raised properly and you can bet that the ones that are mean are not treated properly. That goes for any dog, it's not the dogs fault. Some people who own pit bulls are insecure people who want to seem like a "bad ass" because they have a "bad ass" dog. This does not make for a good dog owner. They are such "bad asses" that they can't raise or train a dog properly It's ridiculous. Like CoCo said people are lawsuit crazy. I worked in the court system. The fact is anyone can sue anyone for anything. It doesn't mean they will win, it just means that there are the type of people who will do anything to get something for nothing. IT'S THE PEOPLE THAT ARE BAD NOT THE DOGS !!!

CoCo

October 6, 2008 at 2:07 am

I feel bad for the dog. The dog didn't even bite this man, people are just lawsuit crazy. I hope the dog will be ok.

James Webster

October 3, 2008 at 11:46 am

Three main causes of dog behavorial problems Lack of obedience training (where the dog does what makes it happy) Improper training (where force,fear and pain are used to get the dog to comply. Humanization (Where the dog is seen as a child subistute) Unfortunately for the dog,who allways looses, humans cant grasp that dogs need an education. This is not a dog problem this is a people problem
"*" indicates required fields