Douching Risks May Include Exposure to Phthalates, Harmful Chemicals: Study
July 16, 2015
By: Martha Garcia
Women using feminine products, specifically vaginal douches, may face a risk of being exposed to high levels of harmful chemicals known as phthalates, according to the findings of new research. 
In a study published this week in the journal Environmental Health, researchers found that among use of all feminine products, women who used vaginal douches had much higher levels of phthalates in their bodies, compared to women who didn't use vaginal douches.
Researchers tested the urinary concentrations of metabolites from two different phthalates, Diethyl phthalate (DEP) and di-n-butyl phthalate (DnBP). A total of 739 women ages 20 to 49 years of age were studied from the National Health and Nutrition Examination Survey from 2001 to 2004.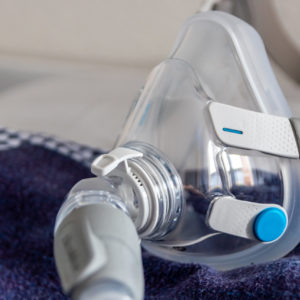 Did You Know?
Millions of Philips CPAP Machines Recalled
Philips DreamStation, CPAP and BiPAP machines sold in recent years may pose a risk of cancer, lung damage and other injuries.
Learn More
Self-reported use of feminine products was accounted for, including tampons, sanitary napkins, vaginal douches, feminine spray, feminine powder and feminine wipes/towelettes.
Researchers have shown that personal care products and beauty products contribute to phthalate exposure. A study published earlier this year revealed exposure to phthalates through cosmetics and other consumer products may cause women to experience early menopause.
No study has focused on exposure from feminine hygiene products, this is the first research to do so.
Douching was found to carry a risk of higher urinary metabolite concentrations of DEP, but not DnBP phthalates.
A dose-response relationship was observed between douching frequency and DEP concentrations. Frequent users, using a douche more than two times a month, had 152% higher DEP concentrations than nonusers.
Women who reported douching at least once in the past month had 52% higher urinary concentrations of DEP.
No other feminine hygiene product was significantly associated with increased levels of either DEP or DnBP.
Endocrine Disruptors
Phthalates are industrial chemicals often found in consumer products, including plastic, detergents, cosmetics and other personal care products. They are especially of concern because they are endocrine disruptors, substances that can alter the function of important hormones, including lowering testosterone and affecting estrogen and thyroid hormones.
A study published last year found exposure to phthalates significantly reduces male fertility. Men with high levels of phthalates in their urine were more likely to suffer a 20 percent reduction in fertility.
Douches are vaginal cleaning products, but doctors warn against their use saying they have no benefits and may disrupt healthy bacteria in the vagina. Doctors also say using douches may increase the occurrence of pelvic inflammatory disease, bacterial vaginosis and cervical cancer.
Experts say douching is not medically necessary and the vagina is able to "self-clean" without douching. However, many women still continue to use the products.
Researcher say the study cannot rule out other sources of phthalate exposure, but the findings add to the body of evidence suggesting douching may be unsafe.
A study published last year called for the safety levels of phthalates to be reevaluated. The research revealed humans and rats respond differently to the chemicals so safety conclusions drawn from animal studies may be inaccurate and unsafe for humans.
"*" indicates required fields