Drop Side Crib Problems Could Lead Government to Ban Sale and Public Use
May 24, 2010
By: Staff Writers
U.S. lawmakers are considering ways to expedite and expand a pending federal ban of drop-side cribs, which investigators say have caused at least 32 infant deaths since 2000. 
The U.S. Consumer Product Safety Commission (CPSC) has already begun drawing up new manufacturing rules that would prevent the commercial sale of drop-side cribs in the U.S. in 2011, but that's not enough, according to some members of Congress.
New York Senator Kirsten Gillibrand intends to introduce legislation this week that would make it illegal to manufacture, sell or resell drop side cribs by the end of this year. The proposed legislation would also make it illegal for day care centers and hotels to use drop side cribs already in circulation.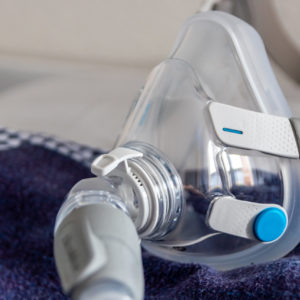 Did You Know?
Millions of Philips CPAP Machines Recalled
Philips DreamStation, CPAP and BiPAP machines sold in recent years may pose a risk of cancer, lung damage and other injuries.
Learn More
The strong measures come after dozens of infant deaths linked to drop side crib problems, and 7 million cribs recalled by the CPSC in the last five years.
Drop side cribs are designed to allow easy access to the baby by having one side that can be unlocked and lowered. They have been particularly popular with shorter parents or those with back problems who have difficulty reaching over the rails of a standard crib.
Problems with the designs of many drop-side cribs have allowed the moving parts to become loose or fall out, creating a gap that can trap or suffocate the infant. Problems with drop side cribs have involved malfunctioning retractable pegs, metal locking pins that came loose, broken slats and other issues.
Many major retailers have already decided to stop selling drop side cribs, and a number of drop side crib lawsuits have been filed against both manufacturers and retailers who sold defective cribs.
CPSC Chairman Inez Tenenbaum will issue new mandatory federal standards for cribs sometime this year, according to a recent CPSC warning to parents. The new safety standards will result in a ban of all drop-side cribs from the U.S. market. A number of childrens' furniture manufacturers have already agreed to cease manufacture of drop-side cribs by June 1 of this year.
Sen. Gillibrand believes that the changes are not happening fast enough and are not broad enough in scope.
"There's a great urgency here. We have to make sure that no parent is unaware that drop-side cribs could kill their children," Sen. Gillibrand told the Associated Press in a recent interview. "There still are thousands and thousands of children who are sleeping every night in drop-side cribs and we need to protect them."
One of the biggest concerns surrounding drop side cribs is that they are not sufficiently durable. Many parents reuse the cribs for multiple children or pass them down to other family members. When the cribs are disassembled and then reassembled the risk of defects causing dangerous conditions increases greatly, and many of the cribs are inexpensive and built without durable parts.
Safer alternative designs are available, which still allow parents to have easy access to infants, including "drop gate" cribs. Instead of having the entire side of the crib slide down, a drop gate crib hinges the upper portion of the side rail on one side of the crib, allowing it to fold down outside the crib. However, the portion of the side of the crib at the level of the baby remains rigid and firmly attached to the rest of the crib.
"*" indicates required fields