Direct to Consumer Drug Ads Lead to Unnecessary Prescriptions: Study
April 03, 2014
By: Irvin Jackson
A new study suggests that doctors may not act as much of a gatekeeper when patients ask for drugs they saw advertised on television, highlighting the effectiveness of direct-to-consumer marketing efforts made by drug makers.  
According to findings published in the April issue of the journal Medical Care, doctors were more likely to prescribe specific drugs when patients asked for them by name, as compared to situations where patients do not mention a specific medication. The study focused on the powerful painkillers oxycodone and Celebrex.
Researchers from the New England Research Institutes showed 192 primary care doctors videos of actors pretending to be patients with sciatica pain, who specifically requested oxycodone, videos of them asking for Celebrex for knee pain, and videos of them just describing the pain and asking for no specific medication.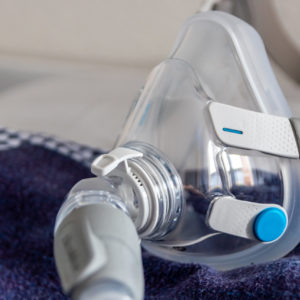 Did You Know?
Millions of Philips CPAP Machines Recalled
Philips DreamStation, CPAP and BiPAP machines sold in recent years may pose a risk of cancer, lung damage and other injuries.
Learn More
Doctors were interviewed about what they would do in those scenarios and researchers discovered that when patients specifically asked for oxycodone, they received it 20% of the time. When they did not ask, they received oxycodone prescriptions only 1% of the time. Doctors said they would prescribe Celebrex to roughly half of those who asked for it, compared to only a quarter of the time for those who did not.
Oxycodone is not recommended to treat sciatica pain, and researchers said Celebrex provides no additional benefit over other commonly used painkillers, but is more expensive.
Researchers say the results show the power, and pitfalls, of direct-to-consumer advertising.
Testosterone Advertising Concerns
The findings come as the testosterone industry faces criticism over its direct-to-consumer ads, which encourage men to ask their doctors about getting testosterone drug prescriptions.
While doctors are supposed to test patients to see if they have a condition called hypogonadism before prescribing testosterone replacement therapy, many do not, according to a study published in the Journal of Clinical Endocrinology & Metabolism earlier this year. Researchers found that many low testosterone drug prescriptions are not medically necessary, and an increasing number of men have been prescribed the drugs when they had normal testosterone levels.
Some attribute this, and a five-fold increase in testosterone product prescriptions in recent years, to the power of direct-to-consumer ads that warn men that if they feel tired or grumpy they could have "Low T."
Testosterone drug makers have pursued aggressive direct-to-consumer advertising, which encourages men to ask their doctors questions about the effects of low testosterone. Marketing campaigns have introduced the term "Low T", which some critics have described as "disease mongering", encouraging men to seek prescription treatments for the natural effects of decreasing testosterone levels as all men age, which can cause drops in energy levels, decreased libido and other general symptoms experienced by all men at one time or another.
While TRT medications are only approved to treat testosterone deficiencies caused by a medical condition, such as hypogonadism, critics have pointed out that many prescriptions are now given for "lifestyle reasons".
Drug makers have promoted low testosterone treatments as safe and effective, yet recent studies suggest that there may be serious health risks associated with the medication.
In November 2013, a study published in the Journal of the American Medical Association (JAMA) found that side effects of low testosterone treatments may raise the risk of heart problems, indicating that veterans who received the drugs after undergoing a coronary angiography faced a 30% increased risk of suffering a heart attack, stroke or death.
That research was followed by another study published by the medical journal PLOSOne in January 2014, which found that low testosterone treatments may double the risk of heart attack for younger men with pre-existing heart disease and for men over the age of 65, regardless of their prior heart conditions.
On January 31, the FDA announced that it has launched an investigation into the heart safety of testosterone therapy. The agency says it is not yet ready to say that testosterone products cause cardiovascular problems.
Last month, the consumer advocacy group Public Citizen criticized the agency for failing to take immediate actions, urging the FDA to require Black Box warnings for all low testosterone drugs, which would alerting men to the risk of heart attacks and strokes.
"*" indicates required fields