Prescription Drug Overdose Deaths Continue to Rise: CDC
September 17, 2014
By: Martha Garcia
A new federal study suggests that prescription painkiller overdose deaths from medications like OxyContin and Vicodin, remain on the rise, although rate of growth in recent years has begun to slow.
The U.S. Centers for Disease Control and Prevention (CDC) released a report (CDC) on September 16, which found prescription drug overdose deaths in the United States nearly quadrupled between 1999 and 2011.
The number of overdose deaths, intentional or unintentional, in 2011 affected more than 40,000 people, with more than 40% of those involving opioid analgesics or narcotic painkillers.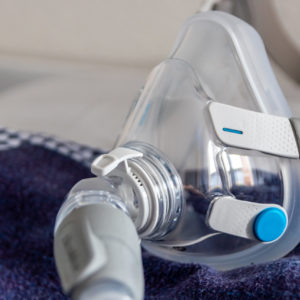 Did You Know?
Millions of Philips CPAP Machines Recalled
Philips DreamStation, CPAP and BiPAP machines sold in recent years may pose a risk of cancer, lung damage and other injuries.
Learn More
In 1999, the number of deaths involving prescription painkillers was 4,263. However, the death rate increased dramatically by 2001, reaching more than 17,000.
Drug overdose is the leading cause of death in the United States Both illicit and pharmaceutical grade drugs play a major role in the increase in deaths and account for 90% of overdose deaths in 2011, forcing physicians and drug enforcement officials to rethink prescribing methods for painkillers.
Death Rate Climbing, But Slowing Down
Researchers used death certificates to determine the cause of death. While the rate increased overall, rates increased faster from 1999 to 2006, which saw about an 18% increase each year. The death rate has slowed from 2006 to 2011, with an average increase of about three percent each year.
Natural and semisynthetic painkillers, such as hydrocodone, morphine and oxycodone, were involved in nearly 12,000 overdose deaths in 2001, up from 2,700 deaths in 1999. These semisynthetic drugs were involved in 70% of painkiller overdose deaths in 2011.
Researchers found a class of drug known as benzodiazepines was involved in nearly one-third of the deaths. Benzodiazepines are a drug used to depress the nervous system causing sedative, hypnotic and muscle relaxing effects, including Xanax and Klonix. In 1999, benzodiazepines accounted for only 13% of overdose deaths.
Deaths involving synthetic painkillers, other than methadone, like fentanyl and propoxyphene increased from 730 in 1999 to 2,666 by 2011.
Overdose Deaths At "Epidemic" Levels
Dr. Holly Hedegaard, lead author of the report and injury epidemiologist at the National Center for Health Statistic, said misuse and abuse of prescription drugs, specifically painkillers, accounted for much of the recent drug poisoning deaths.
In 2012, the CDC released a report which indicated prescription drug overdoses have reached epidemic proportions. Prescription drug overdoses kill someone in the U.S every 19 minutes.
Overdoses, intentional and unintentional, by painkillers have driven death rates to numbers higher than those of cocaine and heroin combined since 2003.
White adults aged 55 to 64 experienced the greatest increase in narcotic painkiller deaths.
New research also reveals those seeking respite from addictions to narcotic painkillers and other prescriptions drugs may risk the health and lives of others, especially young children.
A report released only days ago found thousands of children are hospitalized each year after mistakenly taking buprenorphine.
Buprenorphine is an anti-addiction drug which helps to tamper the cravings and withdrawal symptoms without producing a high. It has a 97 times higher rate of hospitalization than ingestion of oxycodone and is 50 times more powerful than morphine.
The report revealed children are inadvertently taking the drug, despite it being packaged in child resistant bottles. In many cases the overdose results in death.
A CDC study release earlier this year revealed nearly half of all Americans were taking at least one prescription medication by the end of 2010.
The report also concluded prescription drug use increased more than 11% from 1990 to 2000. One in 10 Americans take five or more prescription drugs, and use seems to increase as Americans age. Americans taking five or more prescriptions after the age of 65 increases to nearly 40% .
Hector

December 6, 2014 at 4:17 am

What about alcohol deaths? Lung cancer and the rest ov unregulated potions out huh FDA?
"*" indicates required fields