Driving While Drugged As Dangerous As Driving Drunk: Report
October 05, 2015
By: Martha Garcia
Operating an automobile while impaired is an increasing safety concern throughout the U.S., leading safety officials to urge national and state action against not only drunk driving, but also drugged driving, whether it involve prescription medications, marijuana or illegal drugs.
The Governors Highway Safety Association (GHSA) and Foundation for Advancing Alcohol Responsibility issued a statement September 30, highlighting the effects of driving while drug-impaired.
The report, Drug-Impaired Driving: A Guide for what States Can Do, is the first of its kind and offers information and advice to the states concerning drug use on the nations roadways.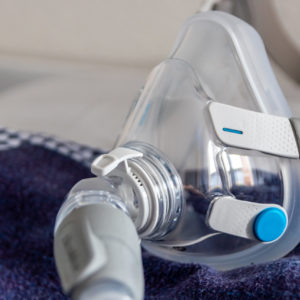 Did You Know?
Millions of Philips CPAP Machines Recalled
Philips DreamStation, CPAP and BiPAP machines sold in recent years may pose a risk of cancer, lung damage and other injuries.
Learn More
Nearly 40% of fatally injured drivers with a known test result tested positive for drugs; almost the same level as alcohol. The findings indicate that while drunk driving is decreasing, drug-impaired driving is increasing. Marijuana and other drugs can double the risk of a driver crashing, according to the report.
"When drug use is combined with alcohol, the risk of a crash is increased dramatically," said Responsibility.org President & CEO Ralph Blackman in a press release.
The findings of the report revealed 22% of all drivers in a recent voluntary roadside survey tested positive for some drug or medication. Dr. Jim Hedlund, former senior official with the National Highway Transportation Safety Association (NHTSA) authored the study with the help of an advisory panel of experts, including state officials, researchers and national organizations.
The report highlighted the difficulty of DUID testing, considering there are 430 specific drugs or metabolites in the national highway safety fatality database.
Currently, of the 31 states responding to GHSAs survey, 17 have drugged driving topics in their driver education courses and 12 have employers with programs or training to prevent drugged driving.
It is clear drugged driving is increasing, yet the impairment is of various types and there is no strong public attitude against the habit, like there is against drunk driving, investigators found. However, the extent to which drugged driving is a factor in accidents remains unclear.
In 2013, nearly 63% of fatally injured drivers were tested for drugs. Of those, 30% were under the influence of a drug on database, with 35% involving marijuana, nearly 10 percent using amphetamines, four percent under the influence of an unknown drug, and  57 had no drugs detected.
Nearly seven percent of drivers used hydrocodone and three percent oxycodone, a class of narcotic pain medications. Four percent of people used benzodiazepines, including anti-anxiety and anti-depression medications, and four percent tested positive for cocaine.
Growing Problem
Report authors say the findings are especially of concern considering more permissive marijuana laws across the states. Medical marijuana use is legal in Washington D.C. and 23 states and recreational use is legal in four states and D.C.
"Every state must take steps to reduce drug-impaired driving, regardless of the legal status of marijuana," said Jonathan Adkins, Executive Director of GHSA. "We look to the federal government to take a leadership role in this issue similar to that of drunk driving and seat belt use."
Researchers have also seen a dramatic increase in prescription drug abuse, citing the amount of painkillers dispensed in the U.S. to have quadrupled since 1999.
Currently 15 states have zero tolerance laws for at least one potentially impairing drug,
18 states have zero tolerance laws for driving with marijuana or that set limits on the legal level. Alaska and Oregon have decriminalized recreational use of marijuana and no laws against driving while impaired exist.
The GHSA highlights initiatives and best practices for states to adopt to decrease the rise in drugged driving. Ohio has an initiative, Drugged Driving=Done Driving, which helps to educate young drivers of the risks.
Other recommendations include updating drug-impaired driving laws, begin testing all fatally injured drivers, screening all offenders to identify any drug or alcohol problems and refer them to treatment, and tracking all alcohol and drug impaired driver crash data separately.
The GHSA advises federal actions to also be taken, including implementing national drugged driving education campaigns, standardizing roadside testing policies and devices, and offering data collection guidelines.The GHSA will also hold a webinar on the report October 7.
"While this report summarizes the research and data available, it also highlights how much remains unknown," said Hedlund. "For example, we still don't know with certainty how much of a specific drug will cause impairment or if such a relationship can even be defined.The recommendations in the report will help states refine and augment their efforts to detect and deter drug-impaired drivers."
"*" indicates required fields