Drugs in Drinking Water May Increase Autism Risk: Study
June 08, 2012
By: Irvin Jackson
Researchers indicate that they have found a possible link between exposure to various psychiatric drugs in drinking water supplies and a potential risk of autism, after identifying gene patterns in fish exposed to Prozac, Effexor and Tegretol. 
In a new study published in the medical journal PLoS One, U.S. researchers looked at what happens to fish exposed to water contaminated with unmetabolized psychoactive pharmaceuticals, which may be found downstream from water treatment plants that are processing waste water that contains the drugs.
Researchers found that exposure to the medications appear to trigger genes identical to those linked with autism in humans, raising concerns about the impact of pregnant women drinking water that may be contaminated with the medications.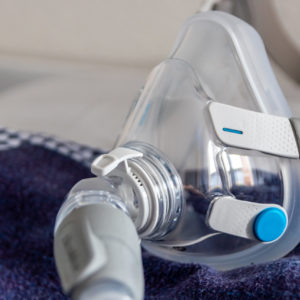 Did You Know?
Millions of Philips CPAP Machines Recalled
Philips DreamStation, CPAP and BiPAP machines sold in recent years may pose a risk of cancer, lung damage and other injuries.
Learn More
Prozac (fluoxetine) was first approved in 1987 for the treatment of depression. It is part of a family of drugs known as selective serotonin reuptake inhibitors (SSRIs). It is the third most popular antidepressant in the United States, with more than 24.4 million prescriptions filled for Prozac and generic equivalents in the U.S. in 2010.
Effexor (venlafaxine) is also an antidepressant, known as a serotonin-norepinephrine reuptake inhibitor (SNRI) first introduced in 1993. Tegretol (carbamazepine) is an anticonvulsant.
When minnows were placed in tanks laced with the drugs, it set off a complex chemical chain of events that activated some sets of genes which are the same as those in humans that have been connected to autism spectrum disorders. Researchers found that those most affected were the gene sets associated with idiopathic autism spectrum disorders and found the strongest links from SSRIs.
Researchers indicate that their findings re-enforce a growing hypothesis that SSRIs could be linked to autism. In the study, serotonin receptor genes were strongly affected. In previous studies, however, researchers looked at exposure to SSRIs via a more direct route, such as when pregnant mothers took antidepressants.
This study suggests that there could be an increased autism risk for mothers who live downriver from, or drink from a water supply partially fed by, wastewater treatment plants that treat human wastewater, particularly if it treats water from a medical facility or anywhere large amounts of SSRIs may be used.
SSRI antidepressants are some of the most widely used drugs in the United States, although they are a relatively new class of medications.  The drugs are commonly used by millions of Americans to reduce symptoms of depression, preventing certain nerve cells in the brain from re-absorbing the chemical serotonin.
Although the drugs have been found to cause fewer side effects than older anti-depressants, previous studies have shown that users of the drugs could also face an increased risk of suicides, and use during pregnancy has been linked to a risk of birth defects.
Recently, a growing number of lawsuits have been filed over birth defects from SSRI antidepressants, including Zoloft and Paxil. The complaints allege that the drug makers failed to adequately warn women about the risk of becoming pregnant while taking the medications, which could lead to malformations and other life-long injuries for babies.
"*" indicates required fields