Feds Release Guidance for Homeowners on Identifying Chinese Drywall
January 29, 2010
By: Staff Writers
Federal regulators have released new guidance to help home owners and inspectors identify which homes are affected by toxic Chinese drywall.
The new Chinese drywall identification guidance was released by the U.S. Department of Housing and Urban Development (HUD) and the U.S. Consumer Product Safety Commission (CPSC) on Thursday. It not only describes how to identify imported drywall problems, but it also describes what evidence is needed for the two agencies to determine that damage to the home was caused by the drywall.
The CPSC reported earlier this month that it has received about 2,702 reports of problems with Chinese drywall from 36 states, as well as the District of Columbia and Puerto Rico. Homeowners complain that the toxic wallboard releases sulfuric odors, causes health problems, and corrodes wiring and appliances. Many of the claims about the imported drywall have been confirmed by laboratory testing.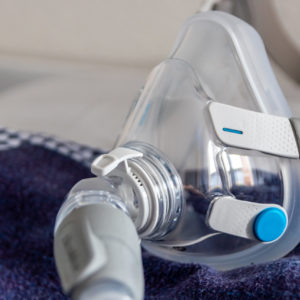 Did You Know?
Millions of Philips CPAP Machines Recalled
Philips DreamStation, CPAP and BiPAP machines sold in recent years may pose a risk of cancer, lung damage and other injuries.
Learn More
Home owners and inspectors must be able to see a blackening of copper electrical wiring or air conditioning evaporator coils, and must have had new drywall installed between 2001 and 2008, according to the guidance. There are also a number of criteria homes must meet to ascertain that the problems are caused by the drywall and not the result of some other problem. The criteria are different based on the age of the home.
The guidance and update on the number of complaints comes as a coalition of homeowners has filed a lawsuit seeking to force 14 different insurance companies to cover Chinese drywall damage to their homes. The lawsuit was filed in late November, but announced this month by the WCI Chinese Drywall Trust in the U.S. District Court for the Eastern District of Louisiana.
The trust was formed when WCI Communities, Inc, a Florida-based home builder, went bankrupt under a deluge of Chinese drywall complaints from more than 700 owners of the homes it built between September 2006 and 2008. The lawsuit alleges that a number of  insurance companies have wrongly denied coverage or ignored claims of Chinese drywall property and health damages.
Millions of sheets of toxic drywall were imported from China into the United States between 2004 and 2007, due to a domestic shortage caused by a housing boom and construction following a serious of hurricanes that struck the southeastern United States. The CPSC has confirmed more than 6 million sheets were imported into the country in 2006, and additional temporary support personnel are being brought in to verify more shipments.
Efforts to remove the material have been spotty and expensive. In some cases, contractors have had to strip homes down to the studs, with no guarantee that they have rid the structure of the corrosive gases. There have also been many cases where it was unclear whether problems were the result of Chinese drywall, and in some cases, houses thought to have problems did not have Chinese drywall at all.
A number of homeowners throughout the United States have filed contaminated Chinese drywall lawsuits against manufacturers and distributors. In June, all of the federal drywall litigation was consolidated and centralized in an MDL, or Multidistrict Litigation. The cases were assigned to U.S. District Judge Eldon E. Fallon in New Orleans, who has put the cases on a "fast track," with trials involving property damage claims set to begin in early 2010.
Proceedings on the first lawsuit are scheduled to begin today in a lawsuit against Taishan Gypsum, a Chinese drywall manufacturer. Representatives of the company have failed to appear for proceedings, and Judge Fallon has found the company in default.
If the lawsuit against the company is successful, it will effectively end their ability to import to the U.S. until they have paid the judgment against them. Their ships and cargo will be seized and sold until they pay, or until the value of the judgment has been reached.
francine

March 5, 2010 at 2:56 am

I renovated my mothers house and purchased sheet rock from home depot from 2007-2009, many times in the house though it is clean I smell awful odors, and in the bathroom where the sheet rock was cut to acess pipes, mildew is present. I .
"*" indicates required fields