Duodenoscope Manufacturers Get FDA Warning Letters For Falling Behind On Postmarketing Studies
March 12, 2018
By: Irvin Jackson
Federal regulators issued warning letters last week to the three manufacturers of duodenoscopes, for failing to conduct post-market surveillance studies required following a number of hospital infection outbreaks linked to the endoscopy devices. 
The FDA issued a press release on March 9, announcing the warning letters, which were sent to Olympus, Pentax, and FujiFilm. Although the companies were ordered to conduct studies on the duodenoscope infection risks in 2015, the manufacturers have made little progress, according to the letters.
All three manufacturers were required to conduct studies to test reprocessed duodenoscopes in clinical use to learn more about how they can become contaminated, how effective cleaning procedures are, and how well healthcare professionals follow the instructions for cleaning them. However, at this point the FDA notes that Olympus has not even begun data collection, and Pentax and Fujifilm's data have been insufficient to date. Only Fujifilm has met requirements for the human factors aspect of the study, while the other two manufacturers have not.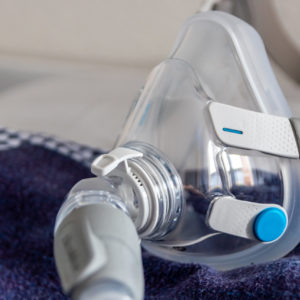 Did You Know?
Millions of Philips CPAP Machines Recalled
Philips DreamStation, CPAP and BiPAP machines sold in recent years may pose a risk of cancer, lung damage and other injuries.
Learn More
"The FDA has taken important steps to improve the reprocessing of duodenoscopes, and we've seen a reduction in reports of patient infections, but we need the required postmarket studies to determine whether these measures are being properly implemented in real world clinical settings and whether we need to take additional action to further improve the safety of these devices," Dr. Jeff Shuren, director of the FDA's Center for Devices and Radiological Health, said in the press release. "We expect these device manufacturers to meet their study obligations to ensure patient safety."
Duodenoscopes are used during endoscopic retrograde cholangiopancreatography (ERCP) procedures, but difficulties cleaning device manufactured by several different companies have resulted in a number of serious hospital infection outbreaks in recent years, typically involving aggressive, antibiotic-resistant "superbugs", which have caused a number of severe injuries and deaths.
The safety of the devices came into question after a  duodenoscope infection outbreak at UCLA's Ronald Reagan Medical Center in February 2015, involving carbapenem-resistant enterobacteriaceae (CRE) infections that resulted in at least seven infections and two deaths. At least 200 other patients had to undergo testing after being placed at risk by duodenoscopes manufactured by Olympus Corp.
The infections were linked to problems with the "reprocessing" instructions provided by the manufacturer, which are used to clean the devices for use by another patient. FDA reviewers determined that the instructions sent out at the time were inadequate and that even if the recommended steps were followed to clean ERCP endoscopes, flaws in the design may allow them to become easily contaminated.
In August 2015, the FDA posted a warning letter to Olympus, Pentax and FujiFilm, indicating that the companies had failed to report links between their devices and serious patient infections, injuries and deaths.
The agency has approved a number of design changes over the last two years, and issued new standardized reprocessing protocols late last month.
The FDA has ordered the manufacturers to submit plans by March 24 to outline how they intend to catch up and comply with the postmarket surveillance requirements. The FDA indicates that it expects 50% of the samples for the sampling and culturing study to be collected by August 31, and 100% of the data to be collected by the end of the year. It is also calling on Olympus and Pentax to have 50% of the testing for their human factors studies to be completed by May 31, 2018, and 100% completion by June 30, 2018.
"If the companies fail to adequately respond to the warning letter, the FDA may take additional action such as seizure, injunction and civil money penalties," the agency warned.
Several duodenoscope infection lawsuits have already been filed against Olympus over the infections linked to the UCLA outbreak, and it is possible that Pentax and FujiFilm will face similar cases. The complaints allege that design problems that make the scopes especially difficult to clean, placing patients at higher risk of contracting illness.
The FDA says it will continue to closely monitor links between duodenoscopes and infections
"*" indicates required fields