E-Cigarette Manufacturers Have 10 Months To Apply For Application To Keep From Being Banned: Court Ruling
July 22, 2019
By: Irvin Jackson
Manufacturers of electronic cigarette have only 10 months to reapply for federal approval to sell their vape pens and other products, or sale of the devices will be banned in the United States, according to a federal judge.
U.S. District Judge Paul W. Grimm issued a memorandum opinion and order (PDF) on July 12, which grants a motion by the American Academy of Pediatrics (AAP) that called for a firm deadline.
The Academy won a lawsuit against the FDA in May 2019, tossing out an extension granted to e-cigarette manufacturers by the agency in 2017, which provided more time for manufacturers to seek federal approval for their products under the FDA's authority to control tobacco regulations. The AAP filed a motion for summary judgment, and Judge Grimm determined that the deadline to reapply is ten months from his ruling.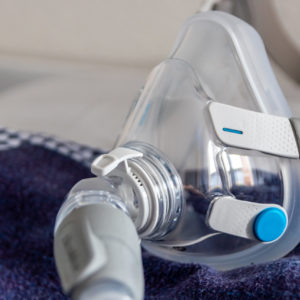 Did You Know?
Millions of Philips CPAP Machines Recalled
Philips DreamStation, CPAP and BiPAP machines sold in recent years may pose a risk of cancer, lung damage and other injuries.
Learn More
"Balancing the need to address the existing public health crisis among today's youth, which both parties acknowledge, and the need to avoid creating an additional public health crisis if e-cigarette availability dropped so precipitously as to push users to combusted tobacco products, and considering both the FDA's laudable efforts to guide the premarket approval process and the Industry's lack of effort to obtain approval without an imminent deadline, I will impose a ten-month deadline for submissions and a one-year deadline for approval, as the FDA suggested," Judge Grimm ruled.
FDA Acting Commissioner Norman Sharpless responded to the ruling in a July 15 press release, saying the FDA is ready to accelerate the review process and that it has become concerned over the brewing health crisis of teen vaping. In addition, he said the FDA will continue to take vigorous enforcement action to keep e-cigarettes away from children.
Sharpless noted that the FDA issued nearly 4,000 warning letters and more than 665 fines against retailers for illegal sales of e-cigarettes and vaping products to minors from April 2018 to April 2019.
Additional public education efforts will also be launched by the FDA later this month, including television spots and new posters for high schools.
E-Cigarette Approval Process
Last month, following Judge Grimm's initial decision to toss the extension, the FDA announced final guidance on how e-cigarette manufacturers should seek official authorization to market Electronic Nicotine Delivery Systems (ENDS), which includes e-cigarettes, vapes, and all liquids used by them. All past, present and future e-cigarette manufacturers will be required to go through a premarket tobacco product application (PMTA) if they want to continue to sell products in the U.S.
It is unclear how strict the FDA will be, with those on one side of the issue fearing the FDA will rubber-stamp the approvals, and others concerned that the agency will make the approval process a de facto ban.
The final guidance issued by the FDA lists a series of recommendations for manufacturers to consider when submitting their application. This includes instructions on explaining how they intend to market their products in a way that discourages teen and underage use. The guidance also warns that manufacturers should provide details on how they intend to prevent lithium ion batteries used in e-cigarettes from exploding.
Both teen use and battery explosions have been major focuses of the agency, particularly the issue of underage use. Last year, the agency announced a plan to remove many of the flavored e-cigarettes products from store shelves, which are believed to be behind the increasing teen use of the tobacco products.
The policy was directed at all flavors used in e-cigarettes except tobacco, mint or menthol-flavored products, as the agency recognized these flavors are typically used by adults transitioning away from traditional cigarette smoking.
E-cigarette use has quickly become the most popular form of tobacco use among teens, with rates jumping 78 percent from 2017 to 2018, according to the FDA. In 2011, when the FDA first said it would regulate e-cigarettes, only 1.5 percent of teens vaped, but now more than one-third of teens use e-cigarettes as they have become increasingly popular among all age ranges.
The Centers for Disease Control and Prevention (CDC) found nearly 14% of middle school students, and 38% of high school students reported having used e-cigarettes. Among use in the last 30 days from when the survey was taken, five percent of middle schoolers and 16% of high school students reported having used vaping devices.
In April 2019, the FDA warned that it had received at least 35 reports of seizures linked to electronic cigarettes since 2010, and believes many more may have gone unreported. The agency is currently investigating the problem, which preliminary indications suggest occur more often in younger users.
In addition to increased regulatory actions, a number of manufacturers face vaping addiction and injury lawsuits filed in courts nationwide.
"*" indicates required fields