E-Cigarette Explodes in Pocket of Kentucky Man, Causing Severe Burns
February 26, 2016
By: Irvin Jackson
A Kentucy man suffered severe burns after an electronic cigarette battery exploded in his pocket over the weekend, causing flames to shoot out from his pant leg and result in severe burns to his right thigh and leg.
The incident was caught on video, as Josh Hamilton, of Owensboro, Kentucky, was standing at the check out counter of his local Shell gas station. As the e-cigarette exploded and caught his pants on fire, Hamilton can be seen shaking his leg and running out of the station, with attendants and others helping him remove the burning pants and spraying a fire extinguisher.
This is the latest in a growing number of reports involving exploding e-cigarettes, which are often linked to the lithium ion batters used to power the electronic cigarettes, as well as common problems with consumers mismatching batteries, chargers and devices.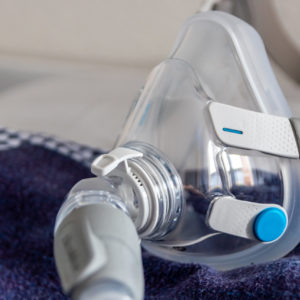 Did You Know?
Millions of Philips CPAP Machines Recalled
Philips DreamStation, CPAP and BiPAP machines sold in recent years may pose a risk of cancer, lung damage and other injuries.
Learn More
Last year, an e-cigarette explosion left a Florida man in a medically induced coma, after the device exploded in his face.
More recently, a truck accident last month in Indiana may have been caused by an exploding e-cigarette, causing the driver to lose control of his vehicle. The blast caused the driver to crash through a guardrail and he suffered face and hand injuries.
E-Cigarette Fires and Burns
A report issued by the Federal Emergency management Agency (FEMA) last year found injuries resulting from exploding e-cigarette devices are on the rise. More than 25 separate incidents of explosions or fires were reported int he U.S. between 2009 and August 2014.
Most injuries are to the hands, face and teeth. Injuries are often a combination of flame burns and soft-tissue blast injuries.
The Tobacco Vapor Electronic Cigarette Association recommends e-cigarette companies who are members of the association place warnings on the device packaging.
The proposed warnings would tell consumers not to modify the devices or hardware, and not to use batteries, power cords or chargers not sold with the device. The warnings would also call on consumers not to carry batteries in their pocket or allow batteries to come in contact with metallic objects for fear that these actions "may cause serious or deadly injury."
The Vapor association says consumers should not put the devices in their pockets because coins may cause the lithium-ion battery to short-circuit when they rub against each other.
The explosions have also led to a growing number of E-cigarette burn lawsuits.
A complaint filed earlier this month against a Chinese e-cigarette manufacturer and vaping store where the device was sold. The lawsuit indicates that the plaintiff suffered second and third degree burns to his leg and groin from an e-cigarette explosion.
At least three other product liability lawsuits have been filed in California state court, alleging the exploding devices caused users to suffer severe burns and other injuries. One lawsuit indicated that the user of the device had a hole blown through his cheek when the vaping device exploded.
Approximately 9 million Americans use e-cigarettes and recharge the devices daily. Many suggest there are only a few explosions and issues compared to the vast numbers of Americans who use the devices, however injury reports continue to rise.
The CDC released a report in 2014 revealing e-cigarettes are leading a new generation to begin smoking traditional cigarettes. Surveys have indicated that more and more high school  teens are using electronic cigarettes. The devices and the candy-like flavors are highly appealing to teens, and some warn that they are becoming a gateway tool, ushering more teens to smoke tobacco cigarettes.
Other concerns have plagued e-cigarettes, including a recent study concluding e-cigarettes may be just as addictive as smoking traditional cigarettes, despite many smokers using e-cigarettes as a tool to help quit smoking tobacco cigarettes. Nearly 60 percent of smokers use e-cigarettes as a smoking cessation device.
Currently, the devices are not regulated by the FDA like tobacco products, despite wide public concern regarding the lack of regulation and oversight.
"*" indicates required fields