Public Awareness of E-Cigarette Risks Increasing: Study
January 11, 2017
By: Martha Garcia
New research indicates that the public is becoming more concerned over the potential health risks and side effects of e-cigarettes, as the battery powered devices become an increasingly popular alternative to traditional smoking, especially among teens and young adults. 
In a study published this month in the American Journal of Preventive Medicine, researchers from Johns Hopkins Bloomberg School of Public Health in Baltimore and Ohio State University found that the number of people who think vaping from electronic cigarettes is less harmful than smoking has declined in recent years.
E-cigarettes have been marketed as a safer alternative to traditional cigarettes and helpful way to quick smoking, and the devices have become the most popular form of tobacco for teens in recent years. However, the data indicates that people are starting to realize that the devices may not be any safer, as studies continue to highlight the potential health risks.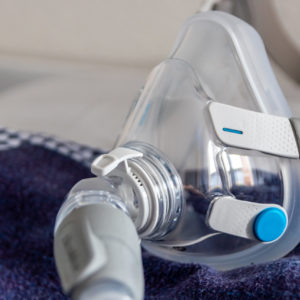 Did You Know?
Millions of Philips CPAP Machines Recalled
Philips DreamStation, CPAP and BiPAP machines sold in recent years may pose a risk of cancer, lung damage and other injuries.
Learn More
Researchers focused on e-cigarette awareness and public perceived harmfulness by analyzing three cycles of the Health Information National Trends Survey (HINTS) from 2012, 2013 and 2014. Researchers surveyed 3,000 smokers, former smokers and non-smokers each year, controlling for demographic characteristics. They combined the information into a single data set and analyzed the aggregate in 2015.
The study indicted awareness of e-cigarettes overall increased from 77% in 2012 to 85.4% in 2013 and 94% in 2014. However, that awareness has also come with a significant drop in the number of people who think they are less harmful than traditional cigarettes. In 2012, nearly 51% of people surveyed thought e-cigarettes were less harmful than traditional cigarettes. By 2014, that number had dropped to 43%, from a majority to a minority.
"It's a good thing that information about e-cigarettes' possible adverse health effects has gotten out there, especially considering there wasn't a government or public health push during the study years," study leader Eric W. Ford, PhD, MPH, a professor in the Bloomberg School's Department of Health Policy and Management, said in a press release. "When misinformation about health effects about any substances becomes widespread, it is usually very hard to reverse the trend. That somehow happened here."
The shift in public perception has come following studies linking the devices to adverse health effects, including releasing cancer causing agents like formaldehyde.
Research published last year indicated vaping increased a person's risk of suffering oral disease, including oral cancer. Another study published last year indicated flavorings used in e-cigarette's convert to high amounts of toxic chemicals harmful to the body.
However, in the new study, there was no relationship seen between e-cigarette awareness and an attempt to quit tobacco cigarettes within the past year or quit intentions overall, among tobacco smokers. People who viewed e-cigarettes as less harmful were less likely to have tried to quit smoking within the past year.
E-cigarettes came to the U.S. market in 2007,and while tobacco smoking rates declined during that time period, e-cigarette use increased. In fact, e-cigarette market share for all tobacco products more than doubled each year.
A study published in 2015, indicated e-cigarettes may be just as addictive as traditional cigarettes, because the nicotine found in the devices was distributed to users in its most addictive "free-base" form.
"These analyses reveal a continued increase in overall public awareness of e-cigarettes and shifting harm perceptions relative to regular cigarettes," wrote study authors. "New regulatory oversight by the U.S. Food and Drug Administration may have major effects on both dimensions, which are worth continued monitoring."
"*" indicates required fields