Electronic Cigarette Toxicity May Damage to Mouth Cells: Study
July 05, 2016
By: Martha Garcia
Vaping may increase a person's risk of suffering certain oral diseases, including oral cancer, according to the findings of a new study that examines the safety of electronic cigarettes. 
In a study published in a recent issue of the medical journal PLOS One, researchers from the University of California, Los Angeles report that e-cigarette vapor caused approximately 85% of oral cells tested to die after exposure.
Researchers tested cultured cells from the outer most layer of the mouth. They exposed the cultured in vitro cells to two different brands of electronic cigarette vapor for 24 hours, using a machine built to use the popular devices like a human.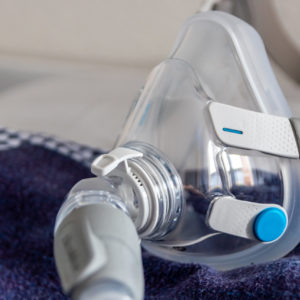 Did You Know?
Millions of Philips CPAP Machines Recalled
Philips DreamStation, CPAP and BiPAP machines sold in recent years may pose a risk of cancer, lung damage and other injuries.
Learn More
E-cigarette aerosols were found to significantly decrease intracellular levels of glutathione in a dose-dependent fashion. The e-cigarette vapor weakened the tissue's natural defense mechanism and decreased the levels of glutathione antioxidants.
The toxic substances and reduced antioxidants caused roughly 85% of tested oral cells to die. Overall, researchers said the findings correlate to e-cigarette chemicals killing the top layer of skin cells in the oral cavity, the portion of the mouth behind the teeth and gums.
Researchers believe similar results would be found in tests on people and are planning to conduct a human study to confirm the study's findings. They say the findings indicate e-cigarettes could increase a users risk of oral disease and oral cancer.
The findings come amid growing concerns over the unknown health impacts of vaping. E-cigarette use has exploded increased in recent years, especially among women and youth. More than 2.4 million middle and high school students in the U.S. use e-cigarettes in 2014, according to the U.S. Centers for Disease Control and Prevention (CDC).
A study published in January found that e-cigarette vapor exposure may cause increased risk of inflammation in the lungs, leading to a heightened risk of bacterial infection from exposure to the toxic substances. Another study published last year concluded e-cigarettes increase a persons risk of lung damage, even from nicotine-free e-cigarettes.
E-Cigarette Safety Concerns
Another concern is the frequency of accidents and explosions involving e-cigarettes. Research published in June revealed many hospitals are seeing growing numbers of cases of emergency room burns and injuries caused by exploding e-cigarettes. In some cases, the batteries of the devices explode in a person's pocket or in their hand as they use it.
The FDA's Center for Tobacco Products released a report in March in the journal Tobacco Control that identified at least 92 reports of electronic cigarette explosions between 2009 and September 2015. However this report is considered to be outdated and severely unrealistic of the number of injuries caused by the devices.
More recent reports have shown 134 injuries caused by exploding electronic cigarettes from January 2016, according to FDA officials. Some of the most recent reports have come from younger children being injured by the devices.
Many people support e-cigarettes as a safer alternative to tobacco cigarettes while others turn to the devices to help them quit smoking traditional cigarettes. However, a study published last year revealed e-cigarettes may be just as addictive as traditional cigarettes and release ten times the amount of some cancer-causing agents.
The CDC estimates that nearly 15% of U.S. adults have tried the popular e-cigarettes at least once and estimate nearly four percent of the population are regular users.
In May, the U.S. Department of Transportation's Pipeline and Hazardous Material Safety Administration (PHMSA) banned all forms of electronic smoking devices from checked baggage on aircrafts, and e-cigarette devices and batteries may not be charged aboard any aircraft. The rule was finalized by the agency following several recent reports of e-cigarettes catching on fire inside of checked luggage.
"*" indicates required fields