E-Cigarette Smoking May Release Formaldehyde, Other Carcinogens
May 07, 2014
By: Irvin Jackson
Two new studies indicate that marketing claims suggesting there are less toxins in electronic cigarettes may be a myth, finding that "vaping" releases formaldehyde and other potential carcinogens, particularly with "tank" style e-cigs.  
The research will be published in an upcoming issue of Nicotine and Tobacco Research, according to a report by the New York Times.
Researchers in one study found that "tank" e-cigarettes, which tend to look like fountain pens or small hookahs, contain a large reservoir of liquid nicotine that is vaporized by powerful heaters. The study indicates that this can release formaldehyde and a number of other cancer-causing agents at levels equal to that of smoking cigarettes.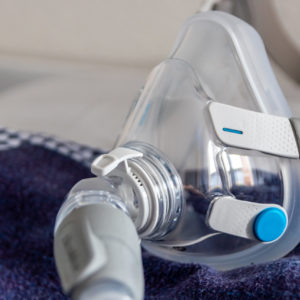 Did You Know?
Millions of Philips CPAP Machines Recalled
Philips DreamStation, CPAP and BiPAP machines sold in recent years may pose a risk of cancer, lung damage and other injuries.
Learn More
The second study also looked at "tank" style e-cigarettes, but instead looked at how some users use a technique called "dripping" to put droplets of nicotine fluid right on the heater, giving them a big puff of smoke, a bigger nicotine hit and, according to the new study, a bigger hit of cancer-causing agents.
Both studies determined that the intense heat in these devices alters the composition of the nicotine liquid, resulting in the creation of new chemicals that are then inhaled by the user. Those chemicals are frequently carcinogens.
The studies come just after an FDA announcement that it will soon lay down new regulations for e-cigarettes. However, the agency has come under some criticism for dealing with e-cigarette ingredients before they go into the vaporizer and not after. The new studies suggest that it is only after the chemicals are vaporized that they become toxic.
Under the new rule, all tobacco products would be deemed subject to FDA regulation. The proposed rules will also restrict children under the age of 18 from being able to legally purchase the newly regulated products. Manufacturers will also be required to register their products with the FDA, report ingredients and market the products only after receiving an FDA review and can only make claims of health benefits or reduced risks if the FDA confirms the claims after reviewing scientific evidence supporting the claims.
Concerns Over Youth Advertising
The new FDA rules do not prevent the use of candy-like flavors to attract young smokers. And many claim that e-cigarette advertising appears to target youthful, even under-aged, customers. They sponsor youth-oriented events, allow sales online to users whose ages cannot be verified, and use celebrity endorsements that appeal to younger smokers, according to the report.
Legacy, an anti-smoking group, published a report last week that looked at e-cigarette youth advertising. The e-cigarette advertising report (PDF) finds that most teenagers are exposed to e-cigarette advertising on a regular basis. It also found that 14% of children ages 13 to 17 had tried an e-cigarette at least once. Nine out of 10 teenagers were aware of e-cigarettes.
From 2011 to 2012, use among middle and high school students, as well as young adults doubled, according to the U.S. Centers for Disease Control and Prevention (CDC).
The report also found that e-cigarette advertisers spent $39 million from June through November 2013 alone, with most of that on magazine and television ads. U.S. sales of e-cigarettes are expected to surpass $10 billion by 2017.
In the absence of FDA regulations on e-cigarettes, some states have started taking their own steps. A number have banned their sale to minors, and others are looking into ways to curb what they see as youth-targeted advertising.
On May 2, Maryland Attorney General Doug Gansler sent a letter (PDF) to 10 e-cigarette manufacturers, asking what they are doing to prevent youth advertising and incidents of e-cigarette poisoning.
"Unlike traditional tobacco products, this industry is unregulated," Gansler said in a press release. "There are no uniform health and safety warning labels and no standards for childproof packaging. E-cigarette use by youth is growing and this industry needs to get better control of how it markets and appeals to minors."
"*" indicates required fields