E-Cigarette Advertising Reaches 80% of U.S. Middle and High School Students: CDC
March 19, 2018
By: Martha Garcia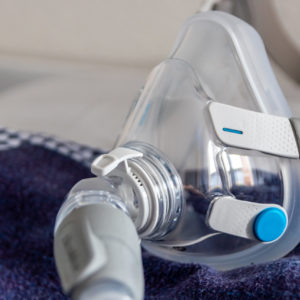 Did You Know?
Millions of Philips CPAP Machines Recalled
Philips DreamStation, CPAP and BiPAP machines sold in recent years may pose a risk of cancer, lung damage and other injuries.
Learn More
CDC researchers analyzed data from the 2014, 2015, and 2016 National Youth Tobacco Surveys, which survey middle and high school students nationally. The surveys focus on e-cigarette and tobacco use, as well as ad exposure.
Researchers asked about exposure to e-cigarette ads, including frequency and sources of exposure, focusing on retail stores, internet, television, and newspaper and magazines advertisements.
About 69%, or roughly 18 million youth, reported seeing e-cigarette advertising from at least one source. In 2015, that number increased to 73%, and by 2016 exposure grew to 78% of middle and high school students, reaching 20.5 million teens.
In 2016, while roughly 30% of teens said they saw e-cigarette advertising from only one source, about 21% indicated they were exposed to two sources, 16% to three sources and 12% of teens to four sources of advertising.
The findings appear to justify the CDC's recently expressed concerns about the increasingly popularity of vaping, warning that it may lead to a new generation of cigarette smokers.
The new data indicates teen exposure to e-cigarettes is prevalent and widespread. Exposure to e-cigarette ads is associated with higher odds of a teen using e-cigarettes and tobacco cigarettes during their middle and high school years.
Last year, the Surgeon General concluded that e-cigarettes pose a higher risk of addiction for teen users and it poses a health risk to teen users, affecting the developing brain.
The study also found that in 2016, retail stores were the source that exposed most teens to e-cigarette ads. About 68% saw an ad in a retail store. Roughly 40% saw an ad on the internet, 38% on tv, and 24% in a newspaper or magazine.
Teen exposure to e-cigarette ads in retail stores increased from 55% in 2014 to 68% in 2016. Overall, retail ads were the most common source of exposure every year accounting for approximately 7 out of every 10 teens exposed to ads in retail stores.
Exposure from newspapers and magazines decreased from 30% in 2014 to 24% in 2016. It remained the least common type of exposure each year accounting for 1 in 4 teens seeing an ad in a newspaper or magazine.
There was little change concerning exposure from internet and television each year. Roughly 2 out of 5 teens saw an ad on the internet. Yet, each year internet ads were the second most commons source of exposure.
Researchers warn that the effort to educate youth regarding the dangers of e-cigarettes must focus on e-cigarette advertising from multiple sources, even the least popular ad sources.
"*" indicates required fields