E-Cigarette Nicotine Levels Linked to Increased Smoking, Vaping Risk in Future
October 27, 2017
By: Martha Garcia
Teens who use electronic cigarettes with high levels of nicotine are more likely to smoke traditional cigarettes or vape more frequently in the near future, according to the findings of a new research. 
In a study published in the medical journal JAMA Pediatrics on October 23, researchers indicate that nicotine may be the reason e-cigarettes often serve as a gateway to tobacco cigarettes for teen smokers, raising concerns about the increasing popularity of vaping among young adults in the U.S.
Researchers surveyed 181 teen e-cigarette users from 10 high schools in Los Angeles, California. They were initially given surveys in the 10th grade, during the spring of 2015. Then they were given a followup survey 6 months later, during the 11th grade, in fall of 2015.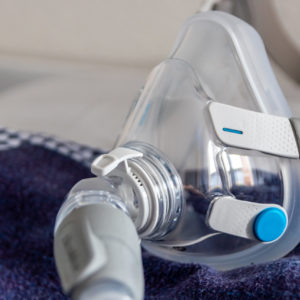 Did You Know?
Millions of Philips CPAP Machines Recalled
Philips DreamStation, CPAP and BiPAP machines sold in recent years may pose a risk of cancer, lung damage and other injuries.
Learn More
The survey focused on self reported use of e-cigarette smoking and e-cigarette liquid nicotine concentration. They rated the liquid as having no nicotine, low nicotine (1-5 mg/mL), medium nicotine (6-17 mg/mL), or high nicotine (more than 18mg/mL).
Researches indicate that the findings suggest that students who used e-cigarettes with higher concentrations of nicotine were more likely to use tobacco cigarettes at the six month follow-up. They were all more likely to use e-cigarettes more frequently and have a higher intensity of daily use by the six month follow-up.
Nearly 50% of students who smoked e-cigarettes with high nicotine levels were using traditional cigarettes six months later. Another study published in 2016 linked flavored e-cigarette use to increased risk children may try smoking tobacco cigarettes. That study focused on the appeal candy-like flavors play in enticing children.
Comparatively, only 10% of high school students who vaped e-cigarettes with low levels of nicotine were frequent tobacco cigarette smokers six months later. As for those who used moderate levels of nicotine when vaping, about six percent were frequent tobacco cigarette smokers at the six month follow-up.
Overall, researchers said higher concentrations of nicotine when vaping is associated with a higher likelihood of being a gateway to tobacco cigarettes. The findings appear to support other studies, which have also indicated e-cigarettes may be just as addictive as traditional cigarettes.
Using higher concentrations of nicotine appears to also be linked to an increase in how frequent and intensely teens vape, the researchers found. However, they warned that it is often difficult to determine the levels of nicotine in vaping liquid.
Most e-cigarette companies don't clearly label the levels of nicotine in each type of liquid, meaning teens may be unaware of the potency of the e-liquids they buy. Also, what's on the label may not even be true. The liquid researchers tested had higher levels of nicotine than what was labeled on the packaging.
Researchers suggest teens who vape go on to smoke tobacco cigarettes because they get used to the act and sensation of inhaling something into their lungs, in addition to nicotine's naturally addictive properties. Because nicotine has mood elevating and addictive effects, teens who vape stronger nicotine concentrations may be less willing to quit vaping and more likely to use tobacco cigarettes.
The FDA recently announced a plan to combat teen e-cigarette use, as the products have become widely popular among teens in recent years, posing a serious health risk to adolescents.
More than 16 million Americans live with smoking related disease, including heart problems and cancers. A recent study linked e-cigarettes to an increased risk of heart disease as well.
"*" indicates required fields