E-Cigarette Ban for Children Announced in U.K. Due to Health Concerns
January 28, 2014
By: Martha Garcia
Health regulators in Britain plan to ban the sale of e-cigarettes to children under the age of 18, citing a lack of information about the potential long-term health risks associated with the increasingly popular smoking alternative.  
The ban will be part of an amendment to the Children and Families Bill, which is already on its way through parliament and expected to find cross-party support. 
Electronic cigarettes are battery powered devices which heat nicotine and a mixture of other chemicals, delivering the substances in a vapor to users.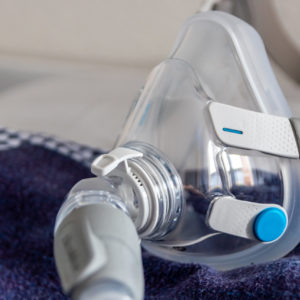 Did You Know?
Millions of Philips CPAP Machines Recalled
Philips DreamStation, CPAP and BiPAP machines sold in recent years may pose a risk of cancer, lung damage and other injuries.
Learn More
They have gained widespread popularity in recent years both because of their ability to be used in places smoking is banned and because of they are perceived as being less of a health threat when compared to traditional cigarettes; a perception being fought by some health experts. Another popular feature includes the wide variety of flavors, like gummy bear, grape and other candy varieties, making them highly desirable to teens.
U.K. health officials indicate that the products may produce toxic chemicals and could be extremely dangerous, citing health risks as the main concern for banning them from teen use.
"We do not yet know the harm that e-cigarettes can cause to adults let alone to children, but we do know they are not risk-free," said Salley Davies, England's Chief Medical Officer, in a statement.
A CDC study published last year found teen use of e-cigarettes is on the rise. In fact, use of e-cigarettes may act as a primer for tobacco use and conventional cigarettes, the study revealed.
Another recent study found the nicotine in both e-cigarettes and conventional cigarettes may contribute to heart disease. The research suggests nicotine directly harms the cells of the heart, causing atherosclerosis, a disease in which plaque causes a hardening and narrowing of the arteries.
Defining the Product
The global market for e-cigarettes was estimated at more than $2 billion last year, with projections for sales reaching more than $10 billion within 5 years. In the U.K., an estimated 1.3 million people use e-cigarettes.
In the United States, e-cigarettes are marketed as a safe alternative to conventional cigarettes, offering smokers a nicotine fix without the cancer causing effects associated with conventional cigarettes.
However, health critics remain wary of such claims citing recent studies which reveal e-cigarettes may also contain carcinogens and toxic chemicals harmful to users. An FDA study conducted in 2009 found a chemical often used in anti-freeze, diethylene glycol, among other cancer causing chemicals in many e-cigarette vapor mixtures.
The European Union has few restrictions in place governing the use of e-cigarettes, despite the push by some countries to have them banned.
In the U.K. critics warned the government should have acted more quickly to place a ban on the sale to minors, a move which is widely debated here in the United States and remains at the forefront of the issue of e-cigarette safety and sale.
The FDA has yet to settle on a definition for the product and rules which would govern the sale and use. Instead, individual states have acted, while waiting for federal health officials to impose a regulations.
Utah, North Dakota, Arkansas and New Jersey have placed bans on e-cigarettes use indoors. Nine states, including New York and Colorado have defined e-cigarettes as a tobacco product, which regulates them similar to traditional cigarette.
Other states define them as "other tobacco products," in measures advanced by the tobacco industry to offer wide latitude for the products. Yet, other states like California and Massachusetts consider indoor smoking bans and other rulings, but have not acted.
More than 20 states, including California, imposed bans on the sale of e-cigarettes to minors.
Photo Courtesy of Lindsay Fox / CC by 2.0
"*" indicates required fields