E-Cigarette Burn Lawsuit Filed Over After Device Battery Explodes
February 18, 2016
By: Russell Maas
After experiencing severe burns when an e-cigarette battery exploded in his pocket, a New Hampshire man recently filed a lawsuit against a Chinese manufacturer and the store where he purchased the electronic vaping device.
The complaint was filed last week by Matthew Gilson, who suffered second and third degree burns to his leg and groin due to an electronic cigarette explosion.
The incident is one of the latest of several dozen incidents reported nationwide involving exploding batteries on the popular electronic devices that are promoted as an alternative to traditional cigarettes.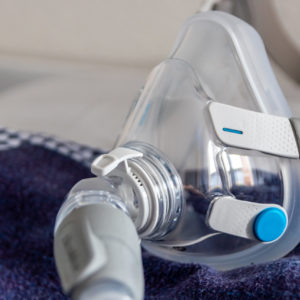 Did You Know?
Millions of Philips CPAP Machines Recalled
Philips DreamStation, CPAP and BiPAP machines sold in recent years may pose a risk of cancer, lung damage and other injuries.
Learn More
Gilson indicates that he purchased an electronic cigarette device at the Smoker's Haven Shop on Union Avenue in Laconia, New Hampshire, which was manufactured in China by the Shenzhen Kanger Technology Company. The complaint alleges that while Gilson was at work on January 2, the lithium battery in the e-cig exploded in his pocket, tearing his pants and undergarments and causing severe burns. Video surveillance from Gilson's employer shows smoke beginning to pour from his pocket before he begins running around in fear.
Gilson was rushed to the hospital, where he has since undergone at least two surgeries and several skin grafts to repair the e-cigarette burns sustained from the exploding battery.
According the lawsuit, Gilson is still in a great deal of pain and his doctors anticipate a lengthy recovery process that will include additional treatments and therapies.
The complaint names both the manufacturer, Shenzhen Kanger Technology Co., and the retailer, Smoker's Haven Smoke Shop, as defendants, claiming the retailers employees installed the exploding battery and assembled the vapor cigarette for Gilson.
E-Cigarette Battery Explosions
Amid increasing popularity of e-cigarettes, there have been a rising number of reports involving e-cigarettes exploding or overheating, often resulting in burns or other injuries to consumers. As a result, both FEMA and the FDA have launched investigations to try and identify the potential safety defects, and to better regulate the products.
According to a report released by FEMA in November, 2015, the agency has identified at least 25 e-cigarette related incidents that have caused almost a dozen serious injuries, including one man who was induced into a coma after an e-cigarette exploded in his face.
One of the most recent incidents that was reported on January 6, 2016 involved a truck driver in Indiana who veered off of the road, crashing his rig when an electronic cigarette he was smoking exploding in the cab. The driver suffered facial injuries and burns from the exploding e-cigarette that caused the crash, with pieces of the exploded device found all throughout the cab.
FEMA's report indicated that many of the incidents can be contributed to the lithium batteries and the chargers used for them. The lithium batteries have been identified by FEMA and the FDA as the primary cause of most explosions, due to consumer not using the specified chargers that the manufacturer supplies with the device since they are assumed to be universal USB chargers.
Most of the e-cigarette explosion reports stemmed from the devices being charged prior to use from incorrect chargers, according to the FEMA reports. Additional incidents investigated by the federal agency have indicated the e-cigarettes were ejected under pressure and blown across rooms while connected to incorrect chargers, catching fire to carpets, drapes, beddings, and other flammable materials. Both the FDA and FEMA believe that many electronic cigarette explosion or overheating incidents go unreported by consumers.
As incidents involving the vaporizing cigarettes continue to grow, lawsuits are growing against manufacturers and retailer as well. At least three separate e-cigarette lawsuits over burns were filed in California late last year, involved three men, one of which was former major league soccer player Daniel Califf. All three men brought claims against the manufacturers and retailers for the e-cigarette devices for injuries sustained from the devices exploding.
In September, a jury awarded $1.9 million in damages as part of one of the first e-cigarette explosion lawsuits filed in the U.S., after a woman was caught in a car fire and badly burned when her e-cigarette battery caught ignited while charging.
"*" indicates required fields