FINRA Issues E-Cigarette Investment Fraud Warning
December 24, 2014
By: Irvin Jackson
The sudden rise in the popularity of electronic cigarettes and vaping has led to a growing number of investment scams, the financial industry's independent regulatory enforcement agency warned this week. 
The Financial Industry Regulatory Authority (FINRA) issued an investor alert on December 23, warning that there is a risk that E-cigarette investors may be left holding the bag on a worthless stock that was overhyped, indicating that at least one such scam has already been exposed and is under investigation.
The regulatory group specifically warns of what is known as a "pump and dump" scam. In these types of fraud, investors are targeted by aggressive promotion and the stock's value is artificially inflated. Then when the price peaks those behind the fraud sell off all their shares and cause the price of the stocks to plummet.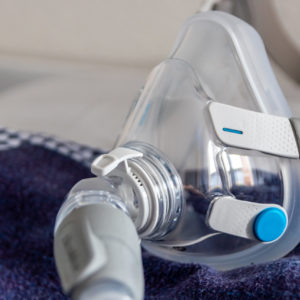 Did You Know?
Millions of Philips CPAP Machines Recalled
Philips DreamStation, CPAP and BiPAP machines sold in recent years may pose a risk of cancer, lung damage and other injuries.
Learn More
"FINRA is issuing this Alert to warn investors to be wary of aggressive promotions touting stocks that claim to capitalize on various aspects of the e-cigarette and vaporizor, or 'vape,' market," the warning states. "FINRA is concerned that enterprising fraudsters may attempt to entice investors into purchasing stock through a variety of activities including aggressive stock promotion, name changes and reverse mergers."
FINRA is a non-governmental agency that acts as a self-regulatory agency for investment firms. It was created in July 2007, as a successor to the National Association of Securities Dealers, handling all disputes between investors and stockbrokers or other financial firms. FINRA arbitrators resolve stock broker fraud claims that can include charges of breach of contract, breach of fiduciary duty, negligence, misrepresentation, unauthorized trading and other claims that investments were improperly handled.
American Heritage Stock Trading Suspended
The group notes that the U.S. Securities and Exchange Commission (SEC) suspended trading for American Heritage International Inc. (PDF), a Las Vegas-based company, on December 16. The suspension is set to last until at least December 30.
"The Commission temporarily suspended trading in the securities of AHII because of concerns regarding potentially manipulative activity related to AHII common stock," the SEC declared. "The Commission cautions brokers, dealers, shareholders, and prospective purchasers that they should carefully consider the foregoing information along with all other currently available information and any information subsequently issued by the company."
The company issued a press release on December 19, saying that the suspension was due primarily to "robo calls" made on the company's behalf. The company claims to have no knowledge of these stock promotions.
The company's CEO, Anthony Sarvucci, claims they only became aware of the calls once they began to receive angry phone messages and e-mails from those who had received the unsolicited calls.
"I want to assure you that we are a legitimate company and not the design of a pump and dump scheme. The company had nothing to gain from those calls and management did not sell any shares in the market to reap any kind of benefit," he wrote. "To the contrary, the calls and resulting suspension may very well have crippled the company."
The company sells American Heritage e-cigarettes, which the company claims were the first electronic cigarettes sold in the U.S. On December 24, AHII's stock was valued at about three cents.
"*" indicates required fields