E-Scooter Accidents and Injuries Highlight Need for Safety Measures to be Adopted: Report
October 12, 2022
By: Russell Maas
Researchers warn there are rising numbers of e-scooter accidents and injuries nationwide, which need to be addressed with increased regulatory oversight and infrastructure improvements that will support the growing use of the scooters, especially in large cities.
The Transportation Research Board released the a new report last week, titled "E-Scooter Safety: Issues and Solutions", which calls for State Highway Safety Offices and policymakers to implement a series of regulatory, infrastructure and educational awareness efforts to keep millions of e-scooter riders safe.
Similar to bike-sharing services, e-scooter rentals are increasingly popular among city residents, allowing individuals to easily use the electric vehicles for quick transportation, through the use of an app. However, as Bird and Lime scooters have become popular in urban areas nationwide over the past decade, concerns have increased about their safety and the risk of injury to both riders and pedestrians posed by e-scooter accidents.
In this latest study, researchers indicate that the availability of e-scooter rentals has nearly doubled between 2019 and 2021, with more than 52 million e-scooter trips recorded last year, which was approximately 50% more trips recorded than the year prior.
While the increased use of ridesharing services, such as Uber and Lyft, have widely been recognized as helping reduce the rate of car accidents and carbon footprints in large urban areas, researchers indicate there is an alarming link between the use of e-scooters and hospitalizations.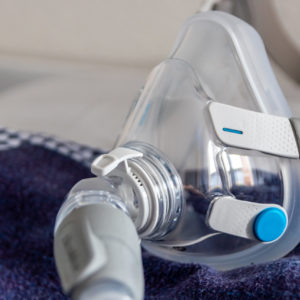 Did You Know?
Millions of Philips CPAP Machines Recalled
Philips DreamStation, CPAP and BiPAP machines sold in recent years may pose a risk of cancer, lung damage and other injuries.
Learn More
The report cites a 2020 study published in the Journal of the American Medical Association (JAMA), which found e-scooter injuries increased by more than 500% from 2014 to 2019, rising from 1.53 hospitalizations per 100,000 population in 2014 to 9.22 per 100,000 population in 2019.
In reviewing a series of e-scooter hospitalization studies, which pulled injury data from the National Electronic Injury Surveillance System (NEISS), the report states the injuries presented at emergency rooms from e-scooter accidents are severe, with a notable portion of incidents involving collisions with motor vehicles at intersections or with pedestrians. The report also found failing infrastructure such as cracked or uneven sidewalks and roadways caused a great deal of e-scooter fall injuries.
Additional concerns outlined included inexperienced or reckless driving of e-scooters, and improper parking of e-scooters, which create risks not only for other e-scooter riders, but for pedestrians, older adults or those in wheelchairs. Researchers determined the drastic increase in use over such a small timeframe has caused struggles for city leaders to implement a universal set of regulations or for law enforcement agencies to properly regulate unsafe actions.
"Available data and research evaluating e-scooter safety are lagging behind the rapid adoption and expansion of this form of transportation" said the Governors Highway Safety Administration (GHSA) in a separate press release. The research outlined in the report was sponsored by both the GHSA and the NHTSA.
Researchers call for additional studies to be conducted to better understand how e-scooters can be more safety integrated into the existing traffic system. Specifically, the report encourages practitioners, policymakers and researchers to find ways to improve e-scooter safety education, e-scooter-friendly roadway design and operation improvements, speed limit regulations, permitting requirements, and helmet use enforcements, among others.
E-Scooter Crash Injury Warnings
U.S. safety officials have issued several e-scooter warnings over the last few years, encouraging riders to use protective equipment, such as helmets and hand or wrist guards, and to avoid riskier maneuvers or traveling at high speeds on the devices.
In September 2020, the CPSC released a micromobility device hazards and injury report indicating more than 132,000 injuries were reported between 2017 and 2019 for all micromobility devices, including electric scooters, hoverboards, and e-bikes.
The warnings come in the wake of several e-scooter deaths reported in recent years, including a Washington, DC, resident who was dragged more than a dozen yards by an SUV that struck and pinned him and the Lime electric scooter he was riding in 2018. The death of a 24-year old Dallas resident occurred around the same time after he fell off of a scooter on his way home from work.
"*" indicates required fields