Bird and Lime Rental Scooter Crash, Injury Cases Highlighted by Consumer Reports
February 07, 2019
By: Russell Maas
A growing number of injuries and crashes have been linked to Bird and Lime rental scooters since the services launched in 2017, highlighting concerns about the regulation and safety of the industry. 
An electric scooter injury study released this week by Consumer Reports warns that the rental scooters have been linked to at least 1,500 injuries nationwide.
In the Consumer Reports study, researchers gathered data from 110 hospitals and five agencies across 47 cities where Bird and Lime have electric scooter for rent. The group requested data from hospitals, asking how many patient's they have treated for scooter-related injuries, and if they have the capability to track the injuries.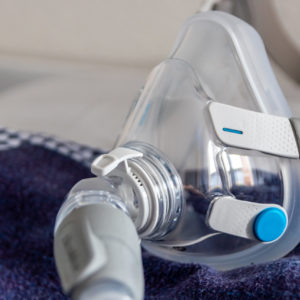 Did You Know?
Millions of Philips CPAP Machines Recalled
Philips DreamStation, CPAP and BiPAP machines sold in recent years may pose a risk of cancer, lung damage and other injuries.
Learn More
Consumer Reports' analysis of the data indicates that there were at least 1,500 injury reports linked to electric rental scooters since they first debuted, with summer months having some of the highest injury rates recorded. At least 470 electric scooter injuries were reported directly to Bird and Lime in July 2018 alone, according to the consumer advocacy group.
The report was released just days after another study, published in JAMA Network Open on January 25, warned that the growing number of scooter injuries have a strong association with a lack of helmet use, and access by underage riders.
The JAMA Network Open study found that only 4.4 percent of riders were wearing a helmet, and nearly 11 percent of patients were younger than the required rental age of 18. The UCLA study found that head injuries were most common, at just over 40 percent; followed by fractures (31.7 percent) and soft-tissue injuries (27.7 percent).
Since scooter rental services became popular among almost every major city in the U.S. within the last two years, hundreds of electronic scooter injury reports have surfaced, including a number of deaths nationwide. The electric scooters reach up to speeds of 15 miles per hour, which without warning has taken some riders by surprise, causing injuries.
Several fatalities have been associated with the use of electronic scooters, including a Washington, DC, resident who was dragged more than a dozen yards by an SUV that struck and pinned him and the Lime electric scooter he was riding in 2018. The death of a 24-year old Dallas resident occurred around the same time after he fell off of a scooter on his way home from work.
There are growing concerns over the rental scooter injury risks in cities nationwide, as the devices are not as safe as bicycles due to their instability, shorter wheelbases and smaller wheels, which may make riders vulnerable to imperfections in concrete or pavement. Along with roadway imperfections, and other possible hazards, safety officials claim riders are not properly equipped with the right safety gear to protect them.
In addition to safety equipment concerns, Neutron Holding, Inc., which does business under the brand name "Lime", recalled thousands of electric scooter models with the U.S. Consumer Product Safety Commission (CPSC), in November 2018, due to issues related to battery smoldering and the electronic scooters breaking into two pieces.
As a result of the known dangers associated with electric scooter services, multiple plaintiffs filed an electric scooter class-action lawsuit accusing the manufacturers of gross negligence that has caused hundreds of injuries to its riders. The lawsuit was filed in October in the Los Angeles Superior Court on behalf of eight plaintiffs' claims electric scooters are being put on the streets nationwide without adequate risk warnings, instructions or safety measures. The complaint names Bird, Lime, as well as the scooter manufacturers Segway and Xiaomi, as defendants.
"*" indicates required fields