More than 20K Earplug Lawsuits Against 3M To Be Moved to Active Docket in MDL
May 06, 2022
By: Irvin Jackson
The U.S. District Judge presiding over all 3M earplug lawsuits is calling for more than 20,000 cases currently tolled on an administrative docket to be moved over to the active docket within 30 to 60 days, as part of a continuing process to prepare hundreds of thousands of claims involving military hearing loss for trial.
3M Company currently faces more than 280,000 claims brought by U.S. military veterans, each raising similar allegations that they suffer from hearing loss and tinnitus caused by defective 3M Combat Arms earplugs, which were standard issue to all service members between 2003 and 2015.
Plaintiffs allege that 3M knew about design problems with the earplugs, which caused them to fall out and not properly seal the ear canal, yet continued to sell the ear protectors to the U.S. government and provide inadequate instructions for service members being deployed.
Given common questions of fact and law presented in the litigation, all claims filed over the 3M earplugs throughout the federal court system are centralized before U.S. District Judge Casey Rodgers in the Northern District of Florida, who has been presiding over coordinated discovery and early bellwether trials in a small group of claims, while the growing backlog of plaintiffs awaiting their day in court continues to grow.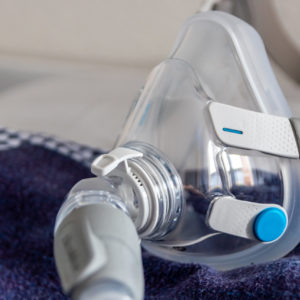 Did You Know?
Millions of Philips CPAP Machines Recalled
Philips DreamStation, CPAP and BiPAP machines sold in recent years may pose a risk of cancer, lung damage and other injuries.
Learn More
In August 2019, to deal with the rapidly growing litigation, the parties entered a tolling agreement for 3M earplug lawsuits, which allowed plaintiffs to register their claim on an administrative docket to stop the statute of limitations and avoid litigation expenses for both sides, while a small group of representative claims were being prepared for trial.
Since then, at least 15 bellwether trials have been held, with plaintiffs prevailing in nine of the them. After considering evidence and testimony that will likely be repeated throughout each of the claims, juries have awarding more than $200 million in combined damages in those nine plaintiffs verdicts, suggesting that 3M faces staggering liability if earplug hearing loss settlements are not reached by the parties.
In December 2021, Judge Rodgers started ordering the parties to begin preparing large waves of 500 cases each for trial, with more than 1,500 claims currently going through case-specific discovery and depositions. However, that is only a small fraction of the remaining cases pending on the administrative docket.
In a case management order (PDF) issued on May 3, Judge Rodgers called for lawyers to transfer 20,197 cases to the administrative docket of the MDL or be dismissed. Each claimant has to file a Notice of Transition with the court, file a short-form complaint, and pay the court's filing fee to be transitioned, which will cost about $6 million cumulatively.
"Law firms representing between 1 and 250 claimants whose cases are identified for removal from the administrative docket in this Order, will have 30 days to comply with the requirements of this Order," Judge Rodgers wrote. "Law firms representing between 251 and 800 claimants whose cases are identified for removal, will have 45 days to comply with the requirements of this Order. Law firms representing 801 or more claimants whose cases are identified for removal, will have 60 days to comply with the requirements of this Order."
Those not transitioned during that time period will face dismissal.
Given the massive losses suffered in previous trials, the remand of these cases without resolution means 3M is likely to continue to face huge liability exposure as they go before juries. A recent Bloomberg News analysis highlighted the increasing concerns among 3M investors, which may increase pressure on the manufacturer to begin negotiation earplug settlements. Some estimates warn that resolving all pending Combat Arms lawsuits could cost the company as much as $185 billion.
With only about 2,000 civil jury trials typically held nationwide each year throughout the federal court system, it is likely that Courts will continue to combine large numbers of plaintiffs for consolidated trials to avoid taking decades to resolve the 3M earplug litigation.
"*" indicates required fields