E-Cig Battery Risks Highlighted by Viral Video Footage, as Doctors Warn More Coming
November 10, 2016
By: Russell Maas
Amid recent warnings by medical professionals that more E-cig battery problems are likely to cause explosions and injuries, a recent video emerged of a nightclub owner in France whose electronic cigarette ignited in his pocket, quickly engulfing him in flames and causing severe burns.
The video posted last week has gone viral, with security footage from October 29 showing a man's electronic cigarette exploding inside of his jacket pocket outside of a nightclub in France.
Amine Britel is seen standing outside of his nightclub around midnight, using an e-cig vaping device. After inhaling the battery powered cigarette, Britel places it in his jacket pocket, where just a few seconds later it explodes, engulfing him in sparks and flames. Britel quickly begins pulling his melting jacket away from his skin, as two employees of the nightclub rush to his aid.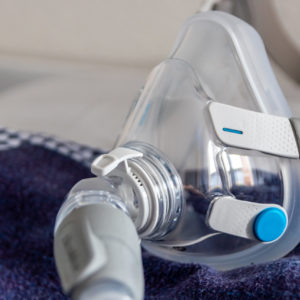 Did You Know?
Millions of Philips CPAP Machines Recalled
Philips DreamStation, CPAP and BiPAP machines sold in recent years may pose a risk of cancer, lung damage and other injuries.
Learn More
E-cigarettes have been the subject of serious safety concerns in recent years, as the lithium-ion battery-powered devices have increased in safety. Hundreds of events involving e-cig battery problems have been reported, but few have been captured to demonstrate the dramatic and serious risks posed by the devices.
In the video, it shows that Britel is not immediately aware of what is happening, as the e-cigarette loudly explodes and catches on fire. Reports of the incident have suggested that the battery explosion sounded like a loud flare going off.
Emergency crews were rushed to the scene to find Britel had suffered second degree burns up and down his stomach and torso. Britel was rushed to Rangueil Hospital emergency room,where he was found to also have suffered severe burns to his hands and fingers from attempting to pull the device from his jacket pocket while it was on fire.
According to other local newspaper sources in France, Britel said the e-cig was a Chinese manufactured device, which have been commonly associated with explosions due to their assembly with cheaply made parts and a lack of safety features.
E-Cigarette Injury Reports Increasing
It is not fully understood how many injuries have stemmed from electronic nicotine-delivery systems (ENDS), commonly referred to as c-cigs, vapes or vaporizers. However, medical professionals are warning that injury rates have increased significantly each year, with more severe injuries being recorded from flame chemical burns.
University of Washington Medical Center doctors wrote a letter to the editor the New England Journal of Medicine last month, warning that they had treated 15 patients with injuries from e-cigarette explosions due to faulty lithium-ion battery components from October 2015 through June 2016. Doctors indicated that at first they believed these reports to be rare, but are now expecting those numbers are higher than reported and rising.
Researchers expressed a growing concern is that e-cig battery risks pose an increasing problem, as recently the age range of injuries has widened. According to the data, many of the injury reports stemmed from the younger generations in their 20's and 30's, however the letter indicates they have received an influx in the number of injuries sustained by older generations recently, suggesting that the popularity is expanding among age ranges.
The doctors report that among patients they treated from exploding vaporizers, 80% suffered fire injuries, 33 % suffered chemical burns and 27% had blast related injuries. Of those patients treated for any combination of blast, flame or chemical burns, 20 % of the injuries were to patients' faces, 33% to hands, and 53% were to patients' thigh or groin areas due to the devices exploding in their pants pockets.
Researchers found that a majority of the injuries sustained by patients visiting emergency rooms from e-cig explosions have led to substantial disfiguring of the surrounding areas of the blast, often requiring the need for extensive wound care and skin grafting from the chemical skin burns caused by the alkali chemicals released from the battery explosion.
Most incidents of e-cigarette injuries are taken from media reports. The U.S. National Fire Protection Association identified 15 e-cigarette related fires and explosions in the U.S. in 2015. However, data from the American Burn Association indicates several hundred injuries occurred in 2015 from e-cigarettes.
While a recent poll indicated e-cigarette use is down due to safety concerns linked to burns and fires, E-cigarette injuries have become more common place in recent years. More and more reports of explosions and fires are emerging, many linked to faulty batteries, faulty devices and improper charging cables. The explosions can occur at any time during use or non use and may cause burns to the body and face, fractures to the face and neck, lost teeth, and in some cases death.
"*" indicates required fields