CPAP Machines May Not Help Elderly Patients With Sleep Apnea: Study
February 15, 2022
By: Irvin Jackson
The findings of a new study suggest that the use of Continuous Positive Airway Pressure (CPAP) devices do very little to help elderly patients suffering from sleep apnea.
According to Spanish researchers, elderly patients with moderate-to-severe obstructive sleep apnea saw few actual health benefits when prescribed CPAP machines for their condition, even though they got more sleep and snored less.
CPAP machines are used for the treatment of sleep apnea and some other breathing disorders, pushing air through the nostrils and into the back of the throat by increasing air pressure, which keeps the airways open and prevents both snoring and lapses in breathing during sleep. They can also be used to help infants breathe when they are born with lungs which are not fully developed. However, the researchers in this latest study noted there was very limited information about the effectiveness of prescribing CPAP machines to the elderly.
The study involved two open-label, multicenter clinical trials, looking at the effectiveness of CPAP for patients ages 70 and older with moderate-to-severe obstructive sleep apnea (OSA), and findings were published in last month's issue of Sleep Medicine.
The research comes amid continued shortages for CPAP devices, after a massive Philips DreamStation recall was issued last summer, for millions of the sleep apnea machines with a toxic polyester-based polyurethane (PE-PUR) sound abatement that may release toxic particles and debris directly into the machine's air pathways.
As a result of that recall, a number of Philips CPAP machine lawsuits are being pursued by individuals left with respiratory problems, cancer and other adverse health effects after use of the sleep apnea machines, including many elderly individuals who may have never received any benefits from the intended treatments.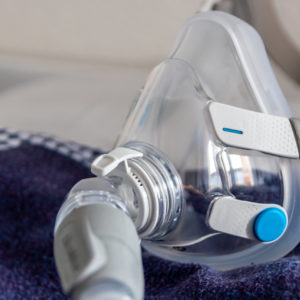 This new study involved 369 subjects, a little more than a quarter of whom were over the age of 80, while the rest were 70 or older. The mean age was 81.5. The researchers found the average subject used their CPAP 4.3 hours a night, and patients assigned CPAP machines experienced significantly improved snoring and got more sleep.
However, researchers noted that there were no clinical improvements as a result of the CPAP treatment, with no improvement in Epworth Sleepiness scores, or on neurocognitive tests, blood pressure, depression or anxiety and no alleviation of other obstructive sleep apnea-related symptoms.
"The present study does not support the use of CPAP in very elderly patients with moderate-to-severe OSA," the researchers determined.
For elderly individuals who experienced problems with a recalled Philips sleep apnea machines, lawsuits are not only likely to allege that they were exposed to side effects from the CPAP foam, but also that the machines provided no benefits and were improperly marketed for use among older individuals, without evidence supporting that they help.
"*" indicates required fields