Electric Vehicle Fires Pose New Challenges, Which Fire Departments May Not Be Prepared For: Report
October 12, 2020
By: Russell Maas
Federal transportation safety officials warn that many fire departments are not prepared to properly respond to electrical vehicle fires, which could pose serious risks as the number of battery-powered cars on U.S. roadways continues to increase at a rapid rate.
The U.S. National Transportation Safety Board (NTSB) issued a preliminary report last week, which includes data on the nation's preparedness to deal with electric car fires. According to the findings, many fire departments lack any kind of specific training or equipment to handle burning lithium-ion vehicle batteries, which pose unique challenges.
Electric and hybrid vehicles have grown significantly in popularity across the globe, given the cost savings provided on fuel and reduced emissions into the environment. Specifically, the United States has seen a significant spike in electric vehicle sales in recent years, increasing by 79% in 2018, when compared to the year prior.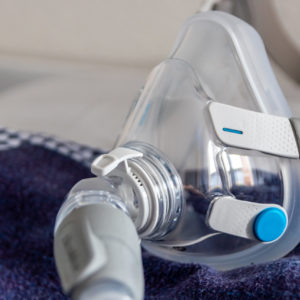 Did You Know?
Millions of Philips CPAP Machines Recalled
Philips DreamStation, CPAP and BiPAP machines sold in recent years may pose a risk of cancer, lung damage and other injuries.
Learn More
While electric vehicles are seen to be the future of the automotive industry, officials from NTSB have begun to recognize challenges the shift in the automotive world may cause for nearly 30,000 fire departments nationwide, which handle an average of 171,500 highway vehicle fires annually.
Lithium-ion-equipped electric and hybrid vehicles actually reduce the risk of vehicle fires, but data suggests the batteries can fuel hotter electrical fires that release toxic fumes and are harder to extinguish when they do occur.
The reports indicate electric and hybrid vehicles equipped with lithium-ion batteries have greater energy density, allowing them to carry more energy in the same amount of space, which poses a greater risk of electric shock and fires exceeding 5,000 degrees. Officials report the act of putting out electrical vehicle fires has required significantly more water and foam to be applied than a normal burning gas tank. The U.S. Fire Administration has even reported that using traditional methods of extinguishing electric vehicle fires may cause a violent flare-up as the water molecules separate into explosive hydrogen and oxygen gases.
Notably, one of the most challenging difference between electric vehicle fires and gas powered vehicle fires is the potential for the lithium ion battery to reignite, even after it has been extinguished. Documents revealed that while many manufacturers, such as Tesla, build safeguards into electric vehicle batteries, if a charge remains in the battery a fire could reignite hours, and in some instances even days, after the crash.
The report includes a survey that found half of U.S. fire departments are not prepared to deal with an electric vehicle fire, and at least 31% reported not having any kind of specific training for their firefighters to combat the excessively hotter burning fires, electrical shock hazards, toxic fumes, toxic runoff, and re-ignition risks.
The NTSB suggests experts overseeing agencies, such as the National Fire Protection Association (NFPA) and the Federal Emergency Management Agency (FEMA), should design a regulatory framework for departmental training as new tools and tactics are developed.
The NTSB documents revealed several new tactics being evaluated and considered for first responders to use when handling electric vehicles fires. Some of the tools include the use of a "hot stick" which can detect the presence of an AC or a DC current to prevent shock hazards. NFPA specifically reported one method of elevating a burning vehicle so water can reach the entire battery pack, or building a dam around the vehicle to soak it in water.
Tesla Motors has reportedly initiated an Alternative Fuel Vehicles Safety Training program, which is a collaborative effort with the NFPA to help prepare the nation's fire service and other first responders to handle electric vehicle fire protocols.
"*" indicates required fields