Switch To Electronic Records Does Not Negatively Affect Patient Outcomes: Study
August 17, 2016
By: Martha Garcia
Hospitals that implement or transition to electronic health records systems do not have higher mortality rates or readmission rates, conclude the findings of a new study. 
Many researchers and health officials have believed implementing electronic health records could negatively impact hospital outcomes, including death rates, readmission rates and adverse outcomes. However, the new study indicates this may not be the case after all.
The findings were published July 28, in The BMJ.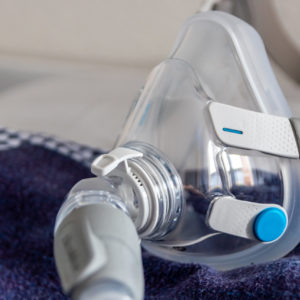 Did You Know?
Millions of Philips CPAP Machines Recalled
Philips DreamStation, CPAP and BiPAP machines sold in recent years may pose a risk of cancer, lung damage and other injuries.
Learn More
Researchers from Harvard Medical School studied patient outcomes before and after electronic health records systems were implemented in 17 hospitals across the country. They compared the data to nearly 400 control hospitals in the same referral regions.
The study focused on patients admitted to hospitals with a verifiable "go live" date to implement a new electronic health record system or to transition to a new system between 2011 and 2012.
Researchers focused on 30 day mortality rates for both 30 days before the system was implemented and 30 days after it was implemented. They also focused on readmission rates and patient safety via adverse outcomes, such as pressure ulcers and central line associated bloodstream infections.
Nearly 30,000 admissions were examined before the electronic health records systems was implemented and more than 26,000 admission records were examined after the systems were implemented.
The average mortality rate prior to implementation of an electronic health records system was 6.74 percent. This compares to 7.15 percent for the post-implementation period. Overall, there was no statistical significant different between death rates before the systems were put into place compared to after they were rolled out.
The same was found for readmission rates. More than 500,00 admissions were examined in the control group of the same two 30 day time frames. Both groups showed characteristics of mortality rates and readmission were largely similar in both study and control hospitals.
Overall, 30 day mortality and adverse safety event rates did not significantly change after implementation of electronic health records, researchers concluded.
Researchers reported an unadjusted decrease in 30 day readmission rates from 19.9 percent before the system was implemented to 19 percent post-implementation of the system.
Comparing adverse events, the rate was 10.5 per 1,000 admissions pre-implementation and 11.4 per 1,000 post implementation. Researchers say after adjusting for patient characteristics, such as age, sex and admission reason, the difference was not statistically significant.
The findings conflict with those of a 2011 study which found that the transition periods for implementing electronic health records may decrease the quality of care for some patients by about one percent.
However, two studies published in 2013 concluded transitioning to electronic health records helped decrease the rates of emergency room visits and hospitalizations as well as aid in establishing a medical diagnosis.
"We hypothesized that implementation of electronic health records would have a negative association with short term patient outcomes owing to disruptions in clinical workflow," wrote Michael L. Barnett, lead author of the study and assistant professor of health policy and management at Harvard. "We found there was no evidence of a significant or consistent negative association between electronic health record implementation and short term mortality, readmissions, or adverse events."
"*" indicates required fields