Endologix AFX2 Graft Risk Information Updated in FDA-Approved Labeling
December 08, 2022
By: Russell Maas
Amid increasing concerns about the long-term safety Endologix AFX endovascular grafts used to treat patients with abdominal aortic aneurysm, federal health officials are requiring a new safety label update to warn about the risk that certain patients may experience life-threatening bleeding events.
The U.S. Food and Drug Administration (FDA) released an updated Endologix graft system safety communication on December 6, indicating the manufacturer will be required to provide new label information for the AFX2 Endovascular AAA System (AFX2), and will also be required to perform a post market study to evaluate the benefits and risks of the devices.
Endovascular grafts are minimally invasive alternatives to open surgical repair for the treatment of abdominal aortic aneurysms, which may have a high risk of injury and death.
While endovascular grafts typically carry fewer such risks, the FDA has found previous models of Endologix endovascular grafts carry risks of Type III endoleaks, in which blood flows into the abdominal aortic aneurysm, causing pressure to build up in the aneurysm sac, which could cause it to rupture.
Patients who experience a rupture of the aneurysm sac require immediate medical intervention that may include re-lining, insertion of additional graft components, or open surgical repair that could increase the risk of morbidity. In many cases, such a rupture can be lethal.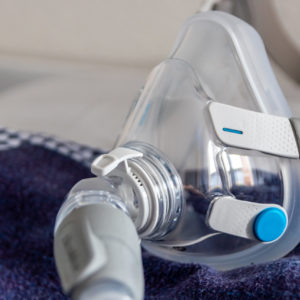 Did You Know?
Millions of Philips CPAP Machines Recalled
Philips DreamStation, CPAP and BiPAP machines sold in recent years may pose a risk of cancer, lung damage and other injuries.
Learn More
According to the agency's latest safety update, previous versions of Endologix AFX System with Strata and the AFX System with Duraply have both been associated with increased risks of Type III endoleaks and AAA-related adverse events.
However, the FDA states it is uncertain as to whether there is an increased risk of similar bleeding events associated with the new Endologix AFX2 Endovascular AAA System because the risk of Type III endoleaks and AAA-related adverse events at three years and beyond is not yet established.
Due to this unknown information, the FDA is requiring the manufacturer to conduct a postmarket study to evaluate the benefits and risks of the AFX2. The study will include an evaluation of the risk of Type III endoleaks and compare outcomes for patients implanted with AFX2 to patients with other commercially available AAA endovascular grafts, using real world data through 10 years of follow-up.
New Endologix AFX Warning Label Updates
The FDA announced Endologix will also be required to update the labeling information on the AFX2 device to include the following two warnings:
An increased rate of Type III endoleaks was detected with previous iterations of the AFX System.
It is uncertain whether the increased rate of Type III endoleaks has been addressed by the AFX2 System because the risk of Type III endoleaks at 3 years and beyond is not yet established.
The FDA is also recommending health care professionals use an alternative treatment option for abdominal aortic aneurysm patients, rather than the AFX2 device. Patients that have received any model of AFX endovascular graft system are recommended to maintain at least an annual, lifelong follow up with their healthcare provider to monitor for Type III endoleaks.
Endovascular Grafts Health Risks
A growing number of endoleak injuries caused by endovascular grafts have been reported in the last several years, prompting FDA officials to issue multiple stent graft warnings related to Endologix and Medtronic products.
In April 2021, a Valiant Navion Thoracic Stent Graft System recall was issued by Medtronic following at least 11 reports of the devices failing, resulting in at least one patient death. Medtronic indicated they have become aware patients can experience stent fractures, the stent ring expanding beyond design specification, and endoleaks due to holes in the fabric which, if not detected and left untreated, may cause life-threatening bleeding events.
In December 2020, the FDA released a similar Endologix AFX Endovascular AAA Graft Systems warning, finding the occurrence of Type III endoleaks in patients receiving AFX endovascular grafts with Duraply graft material may be higher than expected.
In 2018, the FDA released an update suggesting the Endologix AFX with Stratus device carries a greater risk for causing Type III endoleaks when compared to other endovascular graft systems, finding the occurrence rate of Type III endoleaks for the AFX with Strata are 0.90 percent at two years and 5.0 percent at five years.
The agency recommended medical professionals closely monitor patients who have previously undergone implantation with the AFX with Stratus devices, and consider how Type III endoleaks will impact patients during different stages of diagnosis. Officials are advising medical professionals also discuss all available treatment options to address endoleaks, including the risks and benefits of each.
"*" indicates required fields