Endoscopy Cleaning Problems Result in FDA Warning After Infection Outbreak
February 20, 2015
By: Irvin Jackson
Manufacturers of endoscopy tools, known as duodenoscopes, appear to have known for years that there are difficulties cleaning their devices, leading to an FDA warning this week after infections were reported in California, which have killed at least two people and may have exposed about 180 patients at one hospital to a "superbug".
The FDA issued a safety communication on duodenoscopes on Thursday, indicating that manufacturer-recommended cleaning procedures may not be sufficient to sterilize the instruments.
The warning comes after patients treated at UCLA medical center were warned that they may have been exposed to a deadly antibiotic-resistant bacteria, known as carbapenem-resistant enterobacteriaceae (CRE), due to contaminated endoscopy tools used during procedures between October 2014 and January 2015.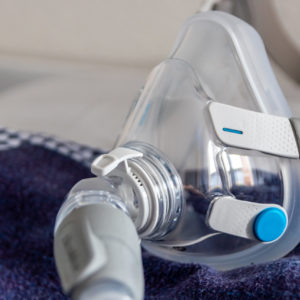 Did You Know?
Millions of Philips CPAP Machines Recalled
Philips DreamStation, CPAP and BiPAP machines sold in recent years may pose a risk of cancer, lung damage and other injuries.
Learn More
Data indicates that infection outbreaks linked to improper cleaning of duodenoscopes, commonly used during a procedure known as an endoscopic retrograde cholangiopancreatography (ERCP), have been been reported for several years.
The devices are manufactured by Olympus Corp., Fujifilm Holdings Corp. and Pentax.
Devices made by Olympus are at the center of the recent outbreak of antibiotic-resistant pathogens, often referred to as "superbugs", at UCLA's Ronald Reagan Medical Center, which has caused at least seven people to develop an infection and killed two.
The FDA warns that the design of the devices, which includes a movable "elevator" at the tip, may trap pathogens and blood even when recommended cleaning techniques are used.
Duodenoscopes are flexible, lit tubes that are inserted down the throat to the top of the small intestines for gastrointestinal procedures. They allow contrast dye to be injected and can be used with other medical instruments to retrieve biopsy samples. The FDA estimates that more than 500,000 ERCP duodenoscope procedures occur each year in the U.S.
The FDA reports that from January 2013 through December 2014, it received 75 reports of infections that affected about 135 patients linked to the use of the devices. However, the problems may go back even further.
In 2009, the FDA issued an advisory to health care professionals following an infection outbreak that affected 16 patients in France following duodenoscope procedures. In 2012, duodenoscope use was linked to an outbreak at the Moffitt Cancer Center in Tampa, Florida, where four patients were infected with drug-resistant pathogens.
Last year, Lawrence Muscarella, president of LFM Healthcare Solutions, had a study published in the World Journal of Gastrointestinal Endoscopy, which specifically warned that duodenoscopes may be linked to an increased risk of antibiotic-resistant infectious pathogens, specifically carbapenem-resistant Enterobacteriaceae (CRE).
"This review found that GI endoscopy is an important risk factor for the transmission of CRE and their related superbugs, having been recently associated with patient morbidity and mortality following ERCP," the study noted.
Last month, Virginia Mason Medical Center reported that 32 people had been infected and 11 had died due to infections linked to the medical devices over the last two years.
Concerns Not Limited to Duodenoscopes
In 2008 and 2009, thousands of veterans were notified that they may have been exposed to contaminated blood during colonoscopy procedures at several Veterans Affairs hospitals, after it was discovered that the staff was not properly cleaning the endoscope equipment.
In November 2012, an Air Force veteran, Robert Metzler, was awarded $1.25 million after suing the VA for contracting hepatitis C from allegedly contaminated endoscopy tools.
The VA endoscopy contamination problems were discovered in December 2008 at the Alvin C. York Medical Center in Murfreesboro, Tennessee. A subsequent review of the procedures at all VA clinics led to the discovery of additional VA health center problems at the Charlie Norwood VA Medical Center in Augusta, Georgia, and the Miami Veterans Affairs Healthcare System in Florida.
The potential exposures, caused by improper cleaning and use of endoscopic equipment, required the VA to notify 11,000 former patients that they should get tested for HIV and hepatitis.
A study presented at a conference for the Association for Professionals in Infection Control and Epidemiology in June 2013, determined that about 15% of endoscopes of all kinds may be improperly cleaned.
Design Issues May Be A Factor: FDA
"Although the complex design of duodenoscopes improves the efficiency and effectiveness of ERCP, it causes challenges for cleaning and high-level disinfection," the FDA warns. "Some parts of the scopes may be extremely difficult to access and effective cleaning of all areas of the duodenoscopes may not be possible. In addition, a recent FDA engineering assessment and a growing body of literature have identified design issues in duodenoscopes that complicate the reprocessing of these devices."
The FDA warning raises questions as to whether the manufacturers should have redesigned the devices years ago and suggests that the cleaning processes recommended by the manufacturers for years is inadequate, giving health care professionals a false sense of security that they were diligently safeguarding patients against infections.
For now, however, the FDA recommends that health care professionals stick to the cleaning guides provided, as the benefit of additional cleaning measures, such as channel flushing aids, brushes and cleaning agents, have not been assessed.
Some health care experts say that the FDA needs to create new guidance on the cleaning of the instruments, or force manufacturers to correct the design issues that make then difficult to clean properly.
The FDA says it is currently working with the manufacturers and the U.S. Centers for Disease Control and Prevention to identify the causes and risk factors linked to the devices and continues to actively monitor the situation.
vickie

December 28, 2015 at 4:00 am

Outstanding! I loved seeing your post B.J. I am an avid user of SIlver Sol and silver gel. I agree the AMA community needs to wake up to sliver and it's extremely beneficial uses in infections and control of same.

B.J.

February 22, 2015 at 11:19 pm

Can the devices be submerged? If so why not soak in a solution of colloidal silver?? 10 minutes kills super bugs and hundreds and hundreds of pathogens. The fact that colloidal silver is ignored and hated by big pharma and establishment medicine doesn't change the fact that colloidal silver WORKS!!
"*" indicates required fields