Da Vinci Robot Recall Affects 110,000 Components: FDA
December 26, 2013
By: Irvin Jackson
A pair of recalls issued involving the da Vinci Surgical System impact more than 110,000 components, following reports that suggest pieces may fall off of the surgical robot.  
On December 18, MassDevice.com reported that the FDA announced two da Vinci robot recalls in November, which were both rated as Class II medical device recalls. The class II designation means the FDA believes the problems only pose a slight risk of serious injury or da Vinci surgery complications.
The recalls are linked to Intuitive Surgical's Large Needle Driver and Mega Needle Driver Endowrist instruments. The company announced the two da Vinci Endowrist recalls on its website last month.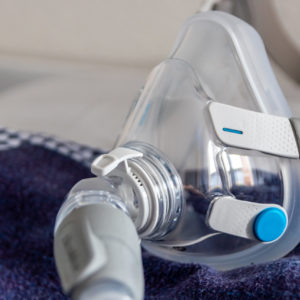 Did You Know?
Millions of Philips CPAP Machines Recalled
Philips DreamStation, CPAP and BiPAP machines sold in recent years may pose a risk of cancer, lung damage and other injuries.
Learn More
According to Intuitive Surgical, the recall came following reports of a small metal piece detaching, which is known as a jaw insert. The company says that such a detachment would be immediately obvious during a visual inspection of the robot and that in most cases the surgeon would immediately identify that a detachment occurred during surgery. Further, the company claims that the chances of such a detachment are extremely low.
The recall affects certain lots of the Large Need Driver and Mega Needle Driver Endowrist manufactured before October 2011. Instruments manufactured after 2011 are unaffected, the company states.
Da Vinci Robot Problems
The da Vinci Surgical System is a remote control robot featuring four arms that are controlled by a surgeon through the use of hand and foot controls while sitting at a console that provides a virtual reality representation of the patient's internal organs. The surgical robot has been increasingly used at hospitals throughout the U.S. in recent years for a number of different urologic, laparoscopic, gynecologic and non-cardiovascular thoracoscopic surgical procedures and thoracoscopically assisted cardiotomy procedures.
The recalls are just the latest in a series of da Vinci robot problems for Intuitive Surgical in recent months. The surgical robots have come under increasing scrutiny amid concerns about the adequacy of training provided for surgeons and reports of patients suffering burns, tears and other internal injuries following robotic surgery.
The announcement comes just two weeks after another da Vinci robot recall that affected 1,400 units with arms that could potentially stall during surgery.
In May, Intuitive Surgical issued a warning to health care providers about problems with the da Vinci robot cauterizing scissors, which are known as "Hot Shears", indicating that the components may develop micro-cracks that allow electrosurgical energy to "leak" to nearby tissue and cause thermal injury or burns to internal organs.
In July, it was reported that a Class 2 da Vinci robot recall was issued after it was discovered that about 30 of the surgical systems were not properly tested before being distributed. Although all of the robots were subsequently tested in the field and no problems were discovered, concerns emerged about how the factory testing was not in compliance with UL standards.
The FDA issued a warning letter to Intuitive Surgical, complaining that the company was not adequately reporting da Vinci robot problems. That concern has been echoed by some investment analysts, including Citron Research, which has warned investors that Intuitive Surgical stock price is in danger of tumbling once the full extent of da Vinci robot problems come to light.
In October, Citron Research issued an updated report that criticized Intuitive Surgical over how it has handled da Vinci surgery concerns, warning investors away from the company's stock. Citron identified more than 2,332 adverse events reported to the FDA's MAUDE (Manufacturer and User Facility Device Experience) database over the first eight months of 2013. This compares with 4,603 reports received for the 12 year period between 2000 and 2012.
Reports include cases of bowel perforations, serious injuries and deaths, with many of the cases appearing to be years old and only surfacing now because of the ongoing product liability lawsuits filed against Intuitive Surgical. Citron indicated that all of the complaints appear to have addendums from Intuitive Surgical that suggest the manufacturer is attempting to dodge any and all responsibility.
Intuitive Surgical also faces a growing number of da Vinci robot lawsuits brought by patients who suffered complications that were allegedly caused by the robot.
"*" indicates required fields