EPA Failed to Enforce Benzene Limits on Oil Industry: OIG Report
September 11, 2023
By: Katherine McDaniel
Government oversight officials indicate that the U.S. Environmental Protection Agency (EPA) has failed to identify and enforce benzene emission limits on oil refineries, potentially exposing employees, as well as those who live and work nearby, to adverse health effects.
The EPA Office of Inspector General (OIG) released a benzene monitoring report (PDF) on September 6, calling for enhanced oversight of oil industry facilities.
The report concludes that the agency is failing to sufficiently regulate benzene emissions due to a lack of effective monitoring and enforcement actions, which may be causing communities near oil refineries to face an increased risk of developing health problems, due to repeated exposure to high benzene levels.
Benzene Health Risks
Benzene is an industrial chemical which has long been linked to fatal forms of leukemia and other cancers such as AML, Chronic Myelogenous Leukemia (CML), Acute Lymphocytic Leukemia (ALL), Chronic Lymphocytic Leukemia (CLL), Hairy Cell Leukemia (HCL), Non-Hodgkin's Lymphoma, Multiple Myeloma, Myelodysplastic Syndrome (MDL), Myelofibrosis and Myeloid Metaplasia, Aplastic Anemia and Thrombocytopenic Purpura.
In May, a study was published that found even abandoned oil wells, which are no longer in operation, continue to leak high levels of benzene. That research indicated benzene and other volatile organic compounds are emitted by abandoned wells, with wells that had higher flow rates releasing higher levels of benzene.
Researchers said they frequently also detected toluene and m,p-xylene from abandoned wells, but noted that benzene concentrations "largely dominated potential risk of exposure."
Other research has found that low-income families and minorities are the groups most likely to live within a mile of areas with the highest benzene emissions.
EPA Regulation Limitations
The OIG reviewed the emission levels of 118 oil refineries, determining that at least 13 had exceeded EPA limits. Those 13 refineries were allowed to emit harmful levels of benzene into nearby communities for 20 weeks or more.
The EPA established benzene concentration regulations in 2015, requiring that oil refineries measure the levels of benzene in the surrounding air, which were not to exceed 9 micrograms per cubic meter. The measurements were required to be taken over two-week periods and reported to the agency after each quarter.
The OIG report indicates there are several limitations to the 2015 regulations, which hinders the EPA's ability to properly identify violations and ensure they are corrected. While maximum benzene levels were established, oil refineries were not cited for exceeding those limits, and were only required to take action to lower benzene emission levels.
Inspectors also suggested that the federal benzene limit may be insufficient, as it does not take into account that oil refineries may not comply with other air pollution regulations. The OIG warns that even if benzene emissions fall under the current limit, other air pollutants released by the refinery could increase the overall health risks of nearby communities.
The EPA also did not account for other nearby sources of benzene emissions when determining the risks to nearby communities, the OIG found. The agency estimates 85% of benzene emissions come from sources that are difficult to identify and measure.
However, OIG investigators determined that the EPA failed to enforce even those limited regulations. The agency failed to take actions or delegate resources to identify emission violations, failed to require refineries identify the cause of high benzene emissions, and failed to ensure that the violation was corrected. the report concluded.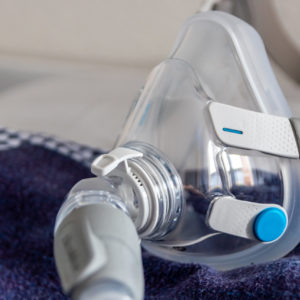 Did You Know?
Millions of Philips CPAP Machines Recalled
Philips DreamStation, CPAP and BiPAP machines sold in recent years may pose a risk of cancer, lung damage and other injuries.
Learn More
Recommended Corrective Actions
The OIG report recommends that the EPA issue guidance to delegated authorities to identify a benzene regulation violation. It also recommends the EPA develop internal procedures to address failures to comply with regulations.
The procedures should allow authorities to identify violations, verify actions are taken to correct violations, take action against refineries that fail to identify violation causes or make corrections, and assign individuals to oversee compliance.
In response to the OIG report, the EPA has agreed to implement the recommendations, but said it would also include agency-developed metrics for authorities to follow when determining if there has been a violation.
"*" indicates required fields