EpiPen Class Action Lawsuit Filed Over Inflated Pricing
April 05, 2017
By: Irvin Jackson
Mylan faces a class action lawsuit over EpiPen pricing, which claims that the drug maker has grossly inflated the cost of its life-saving, emergency allergy shot. 
The complaint (PDF) was filed by Amber Rainey, Christina Kollmeyer, and Lisa Vogel in the U.S. District Court for the Western District of Washington on April 3, seeking class action status for claims that Mylan Specialty L.P. is price-gouging consumers by charging $600 for a pack of two EpiPens, which cost about $100 just 10 years ago.
The emergency allergy auto-injectors provide a critical treatment for individuals with severe allergies or asthma attacks. Many individuals carry an EpiPen at all times to inject epinephrine, a chemical that narrows blood vessels and opens the airways to the lungs, in the event they are having a serious or life-threatening allergy or asthma attack.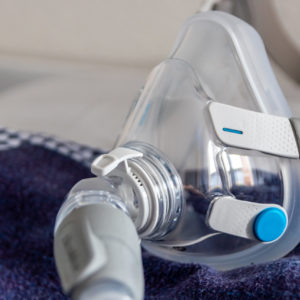 Did You Know?
Millions of Philips CPAP Machines Recalled
Philips DreamStation, CPAP and BiPAP machines sold in recent years may pose a risk of cancer, lung damage and other injuries.
Learn More
The pens contain epinephrine, commonly referred to as adrenaline, a hormone that can reverse severe low blood pressure and increase the heart rate, muscle strength, blood pressure, and sugar metabolism. Treatment of epinephrine can also reverse wheezing, severe skin itching, hives and various other symptoms of an allergic reaction.
Mylan has been the subject of Congressional hearings, lawsuits and public ridicule and derision since it sextupled the price of the epinephrine shots after purchasing the EpiPen brand in 2007. However, the lawsuit is unique, in that it brings charges under the Racketeer Influenced and Corrupt Organizations Act (RICO), which is a law usually used against the Mafia and other organized crime syndicates.
According to the lawsuit, Mylan illegally paid rebates to pharmacy benefit managers (PBMs), such as Express Scripts, CVS Caremark and OptumRX, to leverage control of 95% of the epinephrine auto-injector market; essentially forcing those with potentially deadly allergic reactions to become customers if they want to live, and then mugging them for $300 a shot.
Those PBMs put out lists of recommended medications, known as formularies, which are then used by insurance companies to determine what drugs they will cover and dictates what pharmacists will usually prescribe. A drug that is not listed on a formulary is virtually never sold.
The formularies are supposed to be based on the costs and benefits of the individual drugs, but the lawsuit claims Mylan bribed the formularies in the form of rebates based on sales of the EpiPen to get them to keep other competing pens off the list. Once the other pens were not on the formularies, and thus not actual options for consumers, Mylan could then charge as much as it liked, the lawsuit claims.
"During the time that the list prices for EpiPen were increasing most dramatically, without any corresponding increase in the cost of production, there were some companies that tried to introduce auto-injectors to compete with EpiPen. However, those competitors never succeeded in displacing EpiPen's market dominance because they did not pay the rebates Mylan paid the PBMs," the lawsuit states. "Adrenaclick, one auto-injector, was originally available in brand and generic versions, but eventually the brand version, which had a list price one-third of EpiPen's, was withdrawn from the market because PBMs did not place the drug on formularies."
The lawsuit is just the latest problem for Mylan over the EpiPen. Last week, the company announced an EpiPen recall in the U.S. and other countries worldwide, due to the risk that the devices may fail, which may cause serious or life-threatening allergic reactions to go untreated.
Alphapharma, a division of Mylan, originally disclosed the risk of EpiPen problems on March 24, but suggested that only products distributed outside of the U.S. were impacted. In this latest announcement, the manufacturer identified 13 lots manufactured between December 2015 and July 2016 were distributed in the U.S.
Dianne

March 6, 2020 at 3:50 pm

I get $500. On SS. When I have to pay $268. For an epi-pen to be able to live is horrible! I use to get them for $100. For 2. It cuts into every Bill when I have to buy one! I've even tried other meds and a cold shower to keep from using my pen That's taking my life in jeopardy! Please help! I use to live in Missouri and used one and it didn't work. I barely made it to ER. That's SCARY!
"*" indicates required fields