Emergency Treatment for Child Sex Abuse Injuries Doubled Between 2010 and 2016: Study
November 13, 2019
By: Martha Garcia
The number of children treated in emergency rooms following sexual abuse has increased dramatically since 2010, according to the findings of a new study.
After nearly 20 years of decreases, researchers from St. Louis University and Wayne State University indicate that they are unsure why treatments for childhood sex abuse more than doubled from 2010 to 2016.
In findings published this month in the journal JAMA Pediatrics, researchers examined data involving children admitted to emergency rooms for sexual abuse, including incidence with individuals under the age of 18 throughout the United States.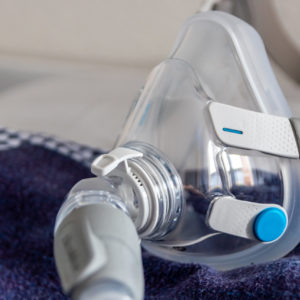 Did You Know?
Millions of Philips CPAP Machines Recalled
Philips DreamStation, CPAP and BiPAP machines sold in recent years may pose a risk of cancer, lung damage and other injuries.
Learn More
Until now, little data was available regarding the frequency with which children are admitted to the ER for sexual abuse.
Researchers identified nearly 47,000 adolescents between the ages of 12 and 17 who were admitted and treated in the ER for sex abuse between 2010 and 2016. The number of confirmed cases of sexual abuse among adolescents increased from 5,138 in 2010 to 8,818 in 2016; an increase of more than 70%. More than 85% of the children treated for sexual abuse were girls.
The study authors do not know why the number of treatments have increased, especially since a decline in the number of sex abuse cases was seen since the mid-90s. However, part of the problem may be related to an increase in child sex trafficking, which may account for some, but not all, of the drastic spike in recent years. In addition, there may be increased awareness about the potential long-term problems from sexual abuse, following revelations in recent years about widespread coverups in the Catholic Church, Boy Scouts of Americas and other institutions.
Researchers warn that the increase in cases is also likely underreported. In many instances, doctors code child sexual abuse as "suspected," rather than "confirmed," missing many more instances of abuse.
Sexual abuse cases are hard to measure. Many victims don't disclose what happened to them and delay reporting the abuse or assault for weeks, months, and years simply out of fear. Perpetrators count on children staying quiet and often tell them they will not be believed if they do tell.
Emergency rooms provide immediate medical care for sexual abuse, including testing and treatment for sexually transmitted disease, prophylaxis for potential HIV exposure, and emergency contraception. Doctors and nurses are among the first people to recognize the signs of sexual abuse and identify patients who are currently being abused, such as children being exploited in sex trafficking.
Doctors must be trained to conduct forensic examinations to assist with child protection and criminal investigations, the researchers determined. ER employees need to know how to properly care for children in these circumstances and how to collect evidence.
The study also raised questions about the disparities in the quality of care and treatment of children who are sexually abused. Not all communities have hospitals with pediatric treatment and not all hospitals have trained specialists who can help in this type of medical care.
The researchers emphasized the need for more resources, funding, and training for people in the community who are the first responders to children who suffers sexual abuse.
"*" indicates required fields