Johnson & Johnson to Face Ethicon Vaginal Mesh Lawsuit at Trial Starting This Week
December 02, 2014
By: Austin Kirk
Update: The start of the Bellew trial was postponed until March 2, 2015.
A federal judge has cleared the way for an Ethicon vaginal mesh lawsuit to go to trial this week against Johnson & Johnson, rejecting efforts by the manufacturer to have the latest bellwether case thrown out. 
The trial involves a complaint filed by Dianne M. Bellew, which will be at least the third lawsuit against Johnson & Johnson's Ethicon subsidiary to go before a jury in the federal court system, thousands of similar claims are currently pending involving women who experienced painful and debilitating complication from vaginal mesh.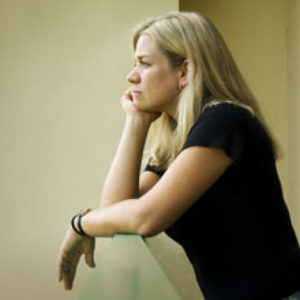 Allegations raised by Bellew are representative of those brought in other claims, indicating that she suffered a long list of injuries due to the defective design of the Ethicon Gynecare Prolift vaginal mesh, including mesh erosion, mesh contraction, inflammation, pain during sexual intercourse, urinary incontinence, chronic pain, and recurring prolapse of organs. As a result of the complications, Bellew indicates that she has undergone at least four operations to have the mesh removed.
While the outcome of this case will not be binding on vaginal mesh lawsuits filed by other women, it will be closely watched by lawyers involved in the cases, as it may help gauge how juries are likely to respond to certain evidence and testimony that will be repeated throughout the litigation, potentially influencing negotiations to reach Ethicon mesh settlements with Johnson & Johnson.
Punitive Damages Claim to Proceed
Parties involved in the Bellew case met last week for a final pretrial conference.
On November 24, Judge Goodwin issued a memorandum opinion and order (PDF) that denied a request by Ethicon for summary judgment in the case, finding that Bellew had filed the case in a timely manner and had shown sufficient evidence to potentially prove to a jury that the Gynecare Prolift was defectively designed. Judge Goodwin did grant the company's motion to dismiss charges related to claims of fraud, but is allowing all other claims to proceed to trial.
On the same day, Judge Goodwin also issued an order (PDF) denying a request by Ethicon to prevent the jury from awarding punitive damages, which are designed to punish defendants for reckless endangerment, callous disregard, or otherwise knowing it was putting patients at risk for the sake of profits.
Ethicon attempted to claim that punitive damages in this case were preempted by federal law and New Jersey law, where the company is headquartered. Judge Goodwin rejected both those claims.
"I conclude that a reasonable jury could find that Ethicon's acts or omissions with respect to the Prolft were, at a minimum, accompanied by a wanton or willful disregard of persons who foreseeably might be harmed," Judge Goodwin wrote. "Genuine disputes of material fact with respect to punitive damages exist."
Ethicon Bellwether Trials
Johnson & Johnson's Ethicon subsidiary is one of more than a half-dozen medical device manufacturers facing vaginal mesh lawsuits, raising similar allegations over problems with products used in recent years for transvaginal repair of pelvic organ prolapse (POP) and female stress urinary incontinence.
In the federal court system, more than 70,000 cases are consolidated in seven different multidistrict litigations (MDLs), which are all centralized for pretrial proceedings before U.S. District Judge Joseph Goodwin in the Southern District of West Virginia.
According to the latest case list (PDF) provided by the U.S. Judicial Panel on Multidistrict Litigation (JPML) on November 17, there currently about 14,000 Boston Scientific mesh lawsuits, 9,800 Bard Avaulta mesh cases, 21,700 Ethicon mesh lawsuits, 18,900 American Medical Systems (AMS) mesh lawsuits, 1,700 Coloplast mesh lawsuits, 259 Cook Medical mesh lawsuits and 72 Neomedic mesh lawsuits.
Judge Goodwin has been holding several early "bellwether" trials over the past year involving several of the manufacturers.
The Bellew case is the last in a series of three Ethicon bellwether trials this year.
Earlier this year, the first Ethicon bellwether trial, involving a lawsuit filed by Carolyn Lewis, ended in a defense verdict after Judge Goodwin entered judgment as a matter of law following presentation of the plaintiff's case. Judge Goodwin found that Lewis failed to present sufficient evidence that the Ethicon TVT pelvic mesh was defectively designed or caused her to suffer an injury.
The second Ethicon vaginal mesh bellwether trial ended in a $3.27 million jury award for Jo Huskey, who sued the company over complications linked to Ethicon's Gynecare TVT-Obturator system.
In addition to cases pending in the federal court system, a number of Ethicon mesh lawsuits have gone to trial in various state courts throughout the country.
In March 2013, a New Jersey state court jury awarded $11.1 million in damages against Ethicon, including punitive damages as a result of the medical device manufacturers actions surrounding the manufacture and sale of their vaginal mesh products. That case was brought by Linda Gross, who required at least 18 surgeries due to complications from Gynecare Prolift mesh.
Earlier this year, a Texas jury jury awarded $1.2 million in damages to a woman who alleged that she suffered severe and debilitating injuries after receiving an Ethicon TVT-O sling for treatment of stress urinary incontinence.
Tom

August 7, 2015 at 5:29 pm

My wife filled her and my lawsuit against Johnson and Johnson going on 6 years now. Her life has been nothing but infections, pain , cramps, leakage and suffering. I call our attorneys monthly and they say Johnson and Johnson refuse to settle.

dakeys

December 3, 2014 at 9:06 pm

There is a normal conclusion to all these trails. Butchering women too make a profit is inhumane. The ( F D A ) allowed this to continue in America !!!!!!! This is UNCONSTITUTIONAL and UNGODLY!!! All the women should have there BILLIONS right now from all VAGINAL MESH IMPLANTS !!!!!! WHATS WRONG AMERICA ?????
"*" indicates required fields