Ethicon Pelvic Mesh Data Not Properly Preserved for Lawsuits: Plaintiffs
December 09, 2013
By: Austin Kirk
Although Ethicon faces thousands of vaginal mesh lawsuits, plaintiffs indicate that the Johnson & Johnson subsidiary destroyed or lost tens of thousands, or even hundreds of thousands, of key documents that should have been preserved due to the pending litigation.
There are currently more than 15,000 complaints filed nationwide by women who allege that they experienced complications from Gynecare pelvic mesh and bladder sling products, but the litigation has been pending for more than ten years.
The lawsuits allege that Ethicon mesh products are defective and caused debilitating injuries when the product eroded through the vagina, resulted in infections or other health painful problems.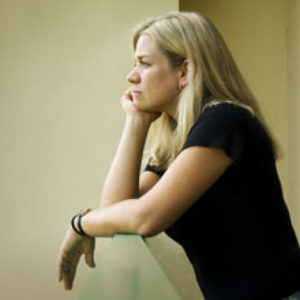 In a Motion for Sanctions (PDF) filed December 2, plaintiffs indicate that few, if any, documents have been produced from custodial files of important witnesses in the litigation who worked at Ethicon for years. Plaintiffs claim that Ethicon failed to implement and monitor the required litigation hold on documents, leaving it to individual employees to preserve documents. However, when employees left, documents were destroyed unless that outgoing employee took specific measures to prevent that from happening.
In one situation, plaintiffs indicate that Ethicon removed all information from a hard drive of its outgoing worldwide president, Renee Selman, in 2010. This destruction came at least seven years after a litigation hold had been instituted, claiming that the destruction of documents has prejudiced the plaintiffs.
"Defendants' spoliation of evidence was systemic and continual over the last ten years," according to the Motion for Sanction. "It was not limited to one employee, to a set of employees or to a department. Instead, it was a systemic failure at all levels, from Ethicon's sales personnel to its president."
As a result of the extent of the spoliation of evidence by Ethicon, plaintiffs have requested that a default judgement be entered in the bellwether cases scheduled for early trial dates next year, indicating that the Court should strike Ethicon's learned intermediary defense and give the jury an instruction regarding the presumption to be inferred from the failure to preserve the evidence.
"Because Plaintiffs have the burden of proof, the less information Defendants produce, the more difficult it becomes for Plaintiffs to meet their burden to the Court or the jury," argued plaintiffs in the Motion. "The rules of evidence and Fourth Circuit case law give this Court broad discretion to sanction Defendant for its spoliation, so that it does not benefit from destruction of evidence."
Vaginal Mesh Litigation
Ethicon is one of at least six manufacturers that face lawsuits over vaginal mesh complications, with similar claims pending against C.R. Bard, American Medical Systems (AMS), Boston Scientific, Coloplast Corp. and Cook Medical.
The majority of the vaginal mesh litigation in the country have been centralized for pretrial proceedings before U.S. District Judge Joseph Goodwin in the Southern District of West Virginia, where the cases are being coordinated during the discovery phase and a series of early trial dates, known as "bellwether" cases, which are designed to help the parties gauge how juries are likely to respond to certain evidence and testimony that may be repeated throughout other cases.
According to the latest case list (PDF) released by the U.S. Judicial Panel on Multidistrict Litigation on November 18, in the federal court system there are currently 11,376 Ethicon Gynecare mesh lawsuits, 11,369 American Medical System (AMS) mesh lawsuits, 7,131 Boston Scientific mesh lawsuits, 5,275 Bard Avaulta mesh lawsuits, 1,101 Coloplast bladder sling lawsuits and about 133 Cook Medical biologic mesh lawsuits.
A number of claims are also pending in various state courts throughout the country, with at least another 4,549 Ethicon Gynecare mesh lawsuits and 915 Bard mesh lawsuits pending in New Jersey, where the cases have also been centralized for coordinated handling before one state court judge.
Pelvic Mesh Bellwether Trials
A series of early vaginal mesh trials are scheduled in the federal court system over the next year involving different manufacturers, with a Bard Avaulta trial set to begin in January 2014. That case will be followed by about one case a month through September 2014, involving lawsuits against Ethicon, AMS and Boston Scientific.
The first of three Ethicon mesh trials are scheduled to begin on February 10, 2014, involving a complaint filed by Carolyn Lewis, who alleges she experienced problems with a Gynecare TVT sling. A second Ethicon trial is set for June 23, involving a lawsuit filed by Jo Huskey. A third bellwether trial is expected to begin on August 19, 2014, involving a case stemming from problems with Ethicon Prolift mesh, but the specific case has not yet been identified.
At least four pelvic mesh cases have already reached trial, with two cases going before state court juries and two cases proceeding to trial in federal court. In July 2012, a California state court jury awarded $5.5 million in damages against C.R. Bard and a New Jersey state court jury awarded $11.1 million in damages against Ethicon in March 2013.
In July 2013, a federal jury awarded $2 million in damages against Bard, including punitive damages designed to punish the manufacturer for their actions surrounding the design and sale of vaginal mesh products. A second Bard case settled during the first day of trial for an undisclosed sum.
These early trial dates are designed to help the parties gauge how juries are likely to respond to certain evidence and testimony that may be repeated throughout other cases. Following the bellwether cases, if vaginal mesh settlement agreements are not reached by the manufacturers to resolve a large number of cases, hundreds of individual lawsuits could be set for trial dates throughout the country.
"*" indicates required fields