Roundup Cancer Concerns Lead To European Re-Licensing Delay
March 24, 2016
By: Irvin Jackson
Amid continuing concerns over the link between Roundup and Cancer, several European Union nations have blocked the re-approval of glyphosate, the active ingredient contained in the popular herbicide and weedkiller. 
Italy, France Sweden and the Netherlands opposed the renewal of a 15 year license for glyphosate at an European Commission's pesticide committee meeting earlier this month. The current license could expire in June, if glyphosate is not approved at the next meeting scheduled for May 18-19.
The Netherlands has called for renewal of the license to wait until after a glyphosate safety evaluation is completed next year.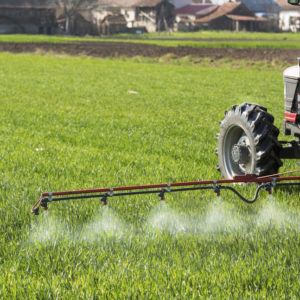 The potential health risks of Roundup and glyphosate have been the subject of increasing concerns worldwide, since the World Health Organization determined last year that Roundup and other glyphosate-based herbicides probably causes cancer in humans.
The use of glyphosate has skyrocketed in recent years, amid Monsanto's marketing strategy of creating "Roundup Ready" genetically modified seeds for crops, which are designed to withstand heavy use of the herbicide, but have resulted in more and more of the herbicide being sprayed on farm lands.
To date, about 18.9 billion pounds of glyphosate have been sprayed on the world's crops, according to estimates of a recent study. Researchers found that glyphosate use has increased almost 15-fold since the introduction of "Roundup Ready" crops in 1996.
Over the past year, Monsanto has been attempting to defend the safety of Roundup, dismissing concerns about their blockbuster product and suggesting that the WHO's conclusions were agenda driven and based on "junk science."
Last month, the FDA in the U.S. announced that it would begin monitoring glyphosate residue in certain foods, which it has never done before.
A recent U.S. Geological Survey on glyphosate usage nationwide found that an estimated 2.6 billion pounds of the herbicide has been sprayed on America's agricultural land over the two decades since the mid-1990s, when Monsanto introduced "Roundup Ready" crops that are designed to survive being sprayed with glyphosate, killing the weeds but not the crops.
In all that time, the FDA has never tested for residue or buildup in the food sold to Americans nationwide. In a report published in 2014, the Government Accountability Office (GAO) criticized the FDA for this deficiency in its pesticide program.
Monsanto now faces a growing number of Roundup cancer lawsuits in the United States, typically involving individuals diagnosed with a form of non-Hodgkin's lymphoma following heavy exposure to the herbicide as a farm or agricultural worker. In addition, a growing number of states, cities, and countries worldwide have enacted full or partial glyphosate bans to protect citizens and limit the risks of Roundup exposure.
"*" indicates required fields