Evidence Allegedly Concealed in Toyota Rollover Accident Lawsuits
August 31, 2009
By: AboutLawsuits
A former high-ranking attorney for Toyota has alleged that the auto maker conspired to illegally conceal and withhold evidence in Toyota rollover lawsuits filed by consumers who claimed that vehicle design defects caused severe injuries.
Dimitrios P. Biller, former managing counsel for Toyota Motor Sales, USA Inc., has accused Toyota of withholding crucial evidence involving weak and poorly designed roofs used in SUVs and pick-ups, according to CBS News. Biller's claims are part of a federal racketeering lawsuit filed against the company.
Biller worked for Toyota from 2003 to 2007 and was in charge of Toyota's National Rollover Program, according to the complaint. The complaint suggests that Biller lost his job after repeatedly confronting Toyota officials with complaints that they were illegally withholding evidence in rollover lawsuits. Biller claims that he was told repeatedly by executives that Toyota had no intention of complying with its legal duty to turn over damaging evidence in Toyota rollover accidents.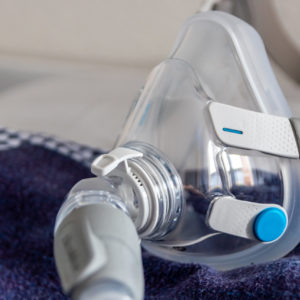 Did You Know?
Millions of Philips CPAP Machines Recalled
Philips DreamStation, CPAP and BiPAP machines sold in recent years may pose a risk of cancer, lung damage and other injuries.
Learn More
In several Toyota product liability lawsuits, Biller indicates that he was instructed to keep secret and even destroy electronic evidence that courts had ordered Toyota to produce. The company withheld and destroyed e-mails that courts specifically ordered it to turn over, instructed its engineers to perjure themselves in Toyota lawsuits regarding its testing protocols, and hid testing data from federal highway safety officials, Biller claims.
Toyota's engineering unit allegedly destroyed information and evidence that was relevant to more than 300 Toyota rollover accidents involving roof crashes, according to Biller's complaint.
CBS News reports that Toyota filed a motion to seal the complaint because it allegedly contains privileged information. The company has labeled the allegations contained in the complaint as "inaccurate and misleading." A hearing is scheduled for September 14 on the motion.
Toyota still faces a number of product liability lawsuits involving rollover accidents similar to those in which Biller says it routinely withheld evidence.
A Toyota SUV wrongful death lawsuit was filed earlier this month in the Superior Court of California in Los Angeles County on behalf of the family of Jeffrey Bachman, who died in April 2008 when his 1998 Toyota 4Runner SUV rolled over when Bachman attempted to change lanes in Interstate 95 north of Wade, North Carolina. The complaint alleges that the design of the 4Runner is defective, with a propensity to rollover and an unsafe roof prone to crush damage.
Another Toyota roof collapse lawsuit was filed earlier this summer was on behalf of the family of Elise Obediente, who died in May 2009 when her 4Runner rolled over as she over-steered to avoid a vehicle involved in another accident. In both Bachman and Obediente's accidents, the drivers were partially ejected from the vehicle due to roof crush damage.
Both Toyota 4Runner lawsuits say that the SUV's high center of gravity and narrow track width give it a known propensity for rollover accidents that Toyota either knew or should have known about before selling the vehicle to the public. The lawsuits allege that Toyota failed to disclose knowledge that the vehicle had performed poorly in safety tests and could tip over at speeds as low as 32 miles per hour.
The lawsuits suggest that Toyota could have employed Electronic Stability Control (ESC) technology and alternative roof designs to make the vehicle safer. Both technologies were known and available at the time of the vehicle's design, the lawsuits allege.
"*" indicates required fields