Judge Weighing Evidence on Link Between Roundup Weedkiller and Non-Hodgkins Lymphoma
March 19, 2018
By: Austin Kirk
The U.S. District Judge presiding over all federal Roundup lawsuits, which involve allegations that glyphosate contained in the widely used weedkiller increases the risk of non-Hodgkins lympthoma, is weighing expert witness testimony presented last week, to determine whether the opinions are sufficiently reliable to present to a jury in future trials.
There are currently about 380 product liability lawsuits pending in the federal court system, each raising similar claims that Monsanto failed to adequately warn farmers, landscapers and other consumers about the cancer risks associated with exposure to Roundup and the herbicide's active ingredient, glyphosate.
Given similar questions of fact and law raised in the Roundup litigation, the federal cases are all centralized before U.S. District Judge Vince Chhabria for coordinated discovery and pretrial proceedings in the Northern District of California.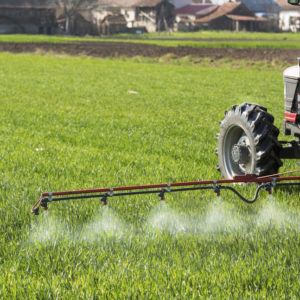 As part of the coordinated management, Judge Chhabri previously bifurcated the proceedings, indicating that the Court will first address the general causation link between the Roundup weedkiller and non-Hodgkins lymphoma, before considering any case-specific issues about whether the weedkiller caused any individual plaintiff's cancer diagnosis.
Last week, evidence was heard as part of a multi-day Daubert hearing to determine which expert witnesses will be permitted to testify at trial. Epidemiologists, statisticians and toxicologists have been proposed as key expert witnesses on both sides, and the Daubert hearings provide Judge Chhabria the opportunity to act as a gatekeeper, ensuring that proposed expert testimony is sufficiently reliable and based on sound science.
These hearings were originally scheduled for December, but Judge Chhabri delayed Daubert arguments after the publication of a study in November 2017, which questioned the link between Roundup exposure and cancer. While plaintiffs argued that the study raised nothing new, and the findings were already considered by their experts, additional time was permitted to allow the parties to submit supplemental expert reports and conduct further depositions on the findings.
In the coming weeks, Judge Chhabri is expected to rule on the admissibility of testimony offered by various expert witnesses, which may determine whether the litigation is permitted to proceed to a bellwether phase, where small groups of representative cases will be prepared for individual trial dates to determine how juries may respond to certain evidence and testimony that is likely to be repeated throughout the proceedings.
Roundup Litigation
The Roundup cancer lawsuits began to emerge in mid-2015, after the World Health Organization's International Agency for Research on Cancer (IARC) warned that glyphosate contained in the weedkiller is a probable carcinogen.
Since then, a growing number of farmers, landscapers, agricultural workers and others regularly exposed to the herbicide have filed complaints against Monsanto alleging that Roundup caused non-Hodgkins lymphoma and other forms of cancer.
As Roundup injury lawyers continue to review and file new claims, it is ultimately expected that thousands of lawsuits will be added to the MDL over the coming months and years.
Following the conclusion of the general causation phase of the litigation, if the cases are not dismissed or Roundup settlements are not reached by the parties, it is expected that Judge Chhabri will establish a "bellwether" program, for early test trials.
"*" indicates required fields