Lawsuit Alleges Exactech Knee Replacement Failed Only Two Years After Surgery, Due to Defective Liner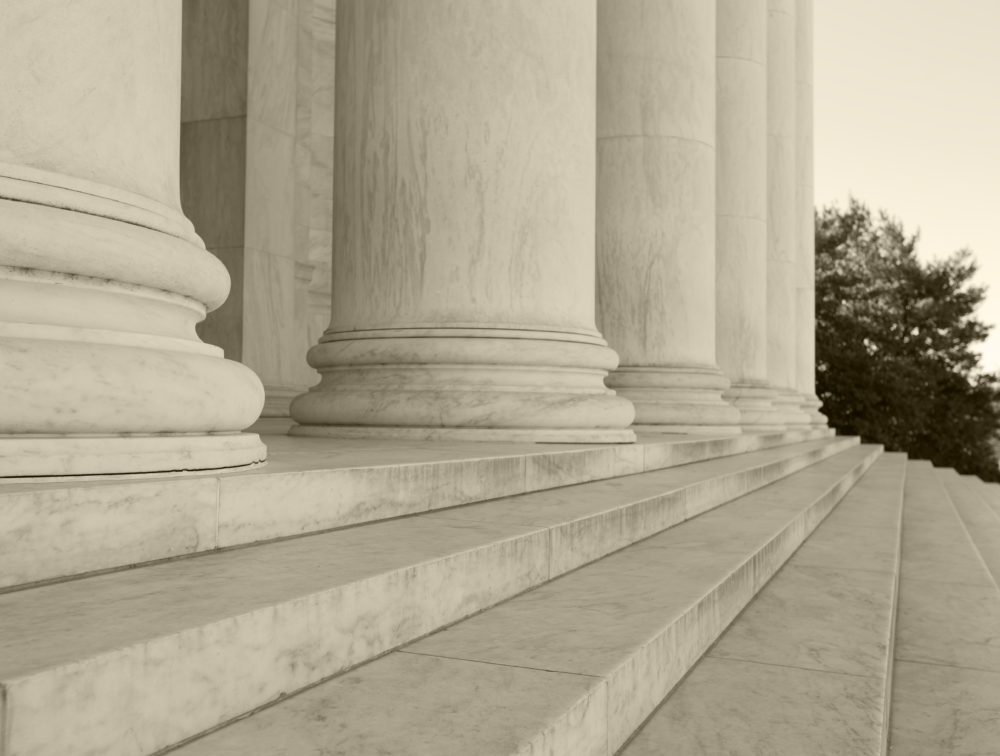 May 25, 2022
By: Irvin Jackson
A Louisiana woman indicates in a recently filed lawsuit that her Exactech knee replacement failed only two years after being implanted, due to manufacturing defects, leading to the need for at least three revision surgeries.
The complaint (PDF) was filed by Geraldine Billups in the U.S. District Court for the Eastern District of Louisiana on May 19, alleging that Exactech, Inc. distributed knee replacement systems for years that contained a defective liners, which was prone to fail prematurely.
In February 2022, an Exactech knee recall was issued for more than 140,000 Optetrak, Optetrak Logic and Truliant implants distributed since 2004, after the manufacturer acknowledged that the tibial inserts were packaged in "out-of-specification" vacuum bags, which exposed the plastic components to oxygen before they were implanted. The manufacturer acknowledged at that time that the packaging defect increased the risk the knee implant may degrade and fail once in the body.
According to the lawsuit, Billups received the Optetrak Knee Replacement System in her right knee in 2006, which included a finned tibial tray.
"In 2008, less than two years after her knee replacement surgery, Plaintiff developed loosening of the device and pain in her right knee," the lawsuit states. "On October 28, 2008, Plaintiff underwent a surgical revision of her right knee due to 'failed right total knee with a loose tibial component.' At the time of surgery, it was discovered that Plaintiff's right knee was also infected and, therefore, the Optetrak Knee Replacement System and its components were removed while Plaintiff underwent treatment for the infection.
During the revision surgery, Billups received a second Optetrak knee implant in February 2009, which also failed by October 2012, due to the tibial tray failure. She underwent yet a third revision surgery in March 2021, due to loosening and bone loss linked to the defective tibial tray, the lawsuit indicates. During this surgery, her popliteal artery was severed, leaving her with permanent injuries.
Exactech Optetrak Knee Replacement Problems
The case joins a growing number of Exactech knee lawsuits now being filed by individuals who experienced problems with an Optetrak, Optetrak logic or Truliant system received in recent years, indicating that the manufacturer ignored evidence of an abysmal knee failure rates associated with the implants.
As early as 2017, lawsuits over Exactech knee implants indicated there were alarming rates of adverse event reports being submitted to the FDA, which resulted in what some said was a "silent" Exactech knee recall when the company began slowly and quietly replacing the tibial trays of some Optetrak models.
In the recall notice issued earlier this year, the manufacturer now acknowledges the foreign registries have found a higher-than-expected rate of Exactech knee failures involving the poly liner, often resulting in the need for additional surgery only a few years later.
As individuals experience problems with Exactech knee inserts in the future, and knee replacement lawyers continue to investigate and claims for implant failures in recent years, the size and scope of the litigation is expected to continue to increase rapidly in the coming weeks and months.
"*" indicates required fields