Exactech Novation Hip Lawsuit Filed Over Recalled Connexion GXL Polyethylene Liners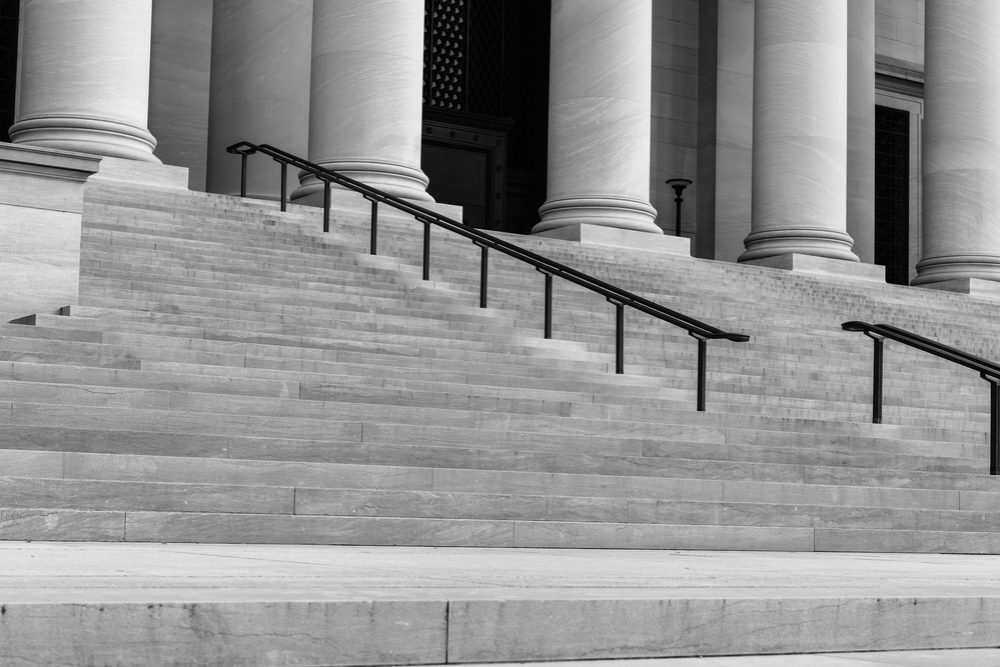 February 23, 2022
By: Irvin Jackson
A product liability lawsuit has been filed against Exactech, Inc., alleging that a Connexion GXL Liner used with an Exactech Novation hip implant was defectively designed, resulting in excessive polyethylene wear and early failure of the hip replacement.
The complaint (PDF) was filed by George Wilson in the U.S. District Court for the Eastern District of Arkansas on February 11, indicating that Exactech should have recalled Connexion GXL liners much earlier, after receiving notice about high rates of problems.
The Exactech Connexion GXL hip liner is commonly used with the Exactech Novation Crown Cup hip replacement system, as well as similar Exactech Acumatch hip implants. However, an Exactech hip recall was issued in June 2021, due to a risk of premature wear and failure of the Connexion GXL polyethylene liners.
Wilson indicates he received the defective liner, along with other Exactech Novation Crown Cup components, during a total hip arthroplasty procedure in September 2013. About eight years later, in September 2021, Wilson had to undergo revision surgery after the Exactech hip replacement failed due to severe osteolysis, which is a painful condition involving progressive degeneration of the bone.
"Plaintiff George Wilson's revision surgery was necessary due to a failed polyethylene acetabular liner resulting in severe osteolysis," the lawsuit states. "With the exception of the fact that the polyethylene liner of Plaintiff's artificial hip had excessive wear and caused injury to the Plaintiff, at the time of its revision on September 30, 2021, Plaintiff's ExacTech hip was not otherwise in need of hip revision surgery."
The lawsuit notes that the manufacturer knew or should have known about the risks associated with Exactech GXL hip liners long before the U.S. recall in June 2021. However, rather than warning consumers and surgeons, the company began to design and develop a new polyethylene liner that was manufactured with a different treatment than the Connexion GXL liners.
Wilson alleges that Exactech was aware of numerous reports involving premature wear and osteolysis linked to the Connexion GXL Liners, even though the liners were originally promoted as more durable than previous versions.
"Exactech's claims that the Connexion GXL liner would have less wear and at a level that would not be problematic for patients, were not supported by unbiased, sound scientific testing," the lawsuit states. "Claims by Exactech that its Connexion GXL Liners would result in less wear and at a level that would not be problematic for patients were false and misleading."
Wilson presents claims of negligent design, failure to warn, defective design, manufacturing defect, negligent misrepresentation, and his wife has filed for loss of consortium.
The case comes as a growing number of similar Exactech hip replacement lawsuits are being investigated and pursued by individuals who received the recalled Connexion GXL Polyethylene Liners.
It was also filed only days after an Exactech knee recall was issued for more than 147,000 Optetrak, Logic and Truliant implants that contained a defective polyethylene insert, which was packeted in "out-of-specification" bags that allowed the plastic component to degrade and wear out prematurely.
It is now expected that the company will also face hundreds, if not thousands, of Exactech knee lawsuits by individuals who experience problems with the knee replacement systems.
"*" indicates required fields