Executives Face Criminal Charges Stemming From Tainted Drugs, Contaminated Water
December 18, 2014
By: Irvin Jackson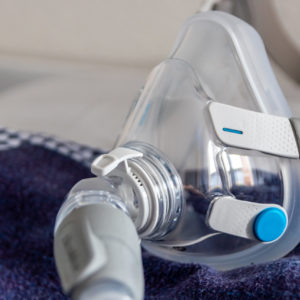 Did You Know?
Millions of Philips CPAP Machines Recalled
Philips DreamStation, CPAP and BiPAP machines sold in recent years may pose a risk of cancer, lung damage and other injuries.
Learn More
The most serious charges announced by the DOJ were brought against Barry J. Cadden and Glenn A. Chin, who were arrested yesterday morning. Cadden, owner and head pharmacist of the New England Compounding Center (NECC), and Chin, NECC's supervisory pharmacist, were charged with 25 counts of second-degree murder in connection to the fungal meningitis outbreak.
The charges stem from deaths that can be directly linked to fungal meningitis caused by the tainted epidural steroid injections manufactured and sold by NECC. The two men face a maximum of life in prison.
A dozen other individuals involved with the compounding pharmacy were also arrested on less serious charges for their involvement with Framington, Massachusetts-based NECC.
Prosecuting attorneys say that the company did not just accidentally ship out thousands of tainted drugs, but willfully ignored safety standards to maximize profits, with pharmacists actually telling workers to ignore basic safety rules in order to increase production.
"As alleged in the indictment, these employees knew they were producing their medication in an unsafe manner and in insanitary conditions, and authorized it to be shipped out anyway, with fatal results," Holder said. "With the indictment and these arrests, the Department of Justice is taking decisive action to hold these individuals accountable for their alleged participation in grievous wrongdoing. Actions like the ones alleged in this case display not only a reckless disregard for health and safety regulations, but also an extreme and appalling indifference to human life."
NECC employees also face racketeering charges, charges that they knowingly made and sold unsafe drugs, and charges that they attempted to shield a drug production facility from FDA oversight.
The injections were sent out by the pharmacy over the summer of 2012 and an epidural steroid injection recall was announced that fall when the contamination was discovered.
The fungal meningitis outbreak sickened 751 people, with new cases of infection continuing to surface for more than a year after the vials were pulled from the market. Investigators estimate that more than 17,000 of the contaminated shots were distributed to hospitals and pain centers nationwide for the alleviation of back pain, with an estimated 14,000 patients exposed to the shots.
In the wake of the recall and fungal meningitis lawsuits filed on behalf of individuals nationwide, NECC filed for bankruptcy protection and many have been concerned about the lack of resources to adequately compensate all of the victims. The company's executives also agreed to create a $100 million trust fund for victims.
However, two of those arrested, majority shareholder Carla Conigliaro and her husband Douglas Conigliaro, are now charged with transferring assets that were supposed to be frozen as part of bankruptcy proceedings. The complaints allege that the couple transferred approximately $33.3 million to eight different bank accounts.
The fungal meningitis outbreak spurred the FDA to take a hard look at compounding pharmacies nationwide, resulting in new regulations to better define traditional compound pharmacies from drug manufacturing facilities. Traditional compounding pharmacies are required to make drugs on a per-prescription basis for local hospitals.
The indictment against NECC's owners indicate that the company blatantly flaunted the law, shipping out mass produced drugs under its compounding license and even using fake celebrity names to make it appear that there were specific prescriptions for those drugs.
The investigation into the company's operations involved FDA's Office of Criminal Investigations, the Federal Bureau of Investigations, the U.S. Department of Defense, and other agencies.
Freedom Industries Arrests
On the same day as the NECC corporate executive arrests were made, U.S. Attorney Booth Goodwin announced criminal charges were filed against six former executives of Freedom Industries, Inc. in connection to the Elk River chemical spill near Charleston, West Virginia. The company's officers were charged with violations of the Clean Water Act.
On January 9, a Freedom Industries tank upstream from Charleston failed, allowing an estimated 10,000 gallons of 4-methylcyclohexanemethanol (MCHM) to pour into the Elk River.
About 300,000 West Virginia residents and businesses were without safe drinking water for several days in Charleston and nine surrounding counties.The chemical emitted a strong odor similar to licorice, and caused residents to suffer eye and skin irritation and nausea in the area, resulting in a water ban.
The company declared bankruptcy in the face of massive lawsuits from individuals who were sickened by the water and by businesses who suffered economic losses as they had to shut down for days.
"Just a mile upstream from Charleston's primary source of drinking water, the conditions at the Freedom Industries facility were not only grievously unacceptable, but unlawful," Holder said. "They put an entire population needlessly at risk. As these actions make clear, such conduct cannot, and will not, be tolerated."
Those charged include former Freedom President Gary L. Southern, Freedom Industries owners and officers Dennis P. Farrell, William E. Tis, and Charles E. Herzing, environmental consultant Robert J. Reynolds, and tank farm plant manager Michael E. Burdette.
The most serious charges including negligent discharge of a pollutant and of refuse matter, bankruptcy fraud, mail fraud, wire fraud and violating an environmental permit were leveled at the head of the company. Southern, 53, could face up to 68 years in prison.
"*" indicates required fields