Extendicare Nursing Home Lawsuit Filed in Minnesota
October 31, 2008
By: AboutLawsuits
Another class action lawsuit has been filed against Extendicare nursing homes, this time involving 10 facilities in Minnesota. The complaint indicates that Extendicare engaged in deceptive advertising by falsely claiming that the residents would be provided with the care that they needed.
The nursing home class action lawsuit was filed against Extendicare Health Services, Inc. and Extendicare Homes, Inc. on behalf of Laura Bernstein and all residents who lived at the 10 Minnesota Extendicare nursing homes between October 29, 2002, and October 29, 2008.
The suit alleges that Extendicare violated the Minnesota Prevention of Consumer Fraud Act by using false advertising to deceive elderly and sick individuals into believing that they would be provided with good quality nursing care. The complaint also claims that Extendicare's brochures, websites and other promotional materials misrepresent the company's facilities with the intention of cheating prospective residents.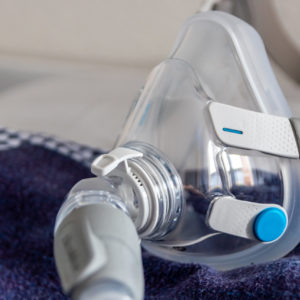 Did You Know?
Millions of Philips CPAP Machines Recalled
Philips DreamStation, CPAP and BiPAP machines sold in recent years may pose a risk of cancer, lung damage and other injuries.
Learn More
A similar Extendicare nursing home lawsuit was filed on August 22, 2008 in Washington State on behalf of all individuals who resided at Extendicare facilities in the state between July 1, 2004 and July 1, 2008. That complaint also indicated that false and misleading advertising statements were made and that the inferior care provided at the facilities violated the rights of residents.
In response to each of the nursing home lawsuits, Extendicare has issued press releases stating that they plan to defend the cases in court, calling the allegations in the complaint "incorrect and misleading."
Extendicare has been accused of engaging in a "Green Flag Policy" that qualifies patients with serious medical conditions for immediate admission without proper assessment of the facilities ability to meet the patient's needs or the needs of those already residing at the nursing home. The Minnesota complaint claims that the "Green Flag Policy" and "24/7 Extendicare Admission Policy" show that Extendicare is more concerned with profits than people.
In addition to Minnesota and Washington, Extendicare nursing homes throughout the United States have been cited for serious violations of federal regulations, which could increase the risk of serious and potentially life threatening nursing home injury for residents.
According to a July 2008 report in the Milwaukee Journal-Sentinel, 20 out of the 26 Extendicare nursing homes in Wisconsin have been cited for at least one serious violation in care over the past three years and the nursing home operator has paid over $2.3 million to settle violations that led to the 2003 death of a resident.
Cheryl

March 3, 2013 at 4:16 pm

This company should have their license pulled. They almost killed my father. I used to be a nurse, much like one of the writers above, I believe in old style nursing - you are there to CARE for your patient. Some of them are confused, some aggressive, some forgetful, and some all three. Regardless, they are at the most frail time of their lives. They are in a home because they are unable to care f[Show More]This company should have their license pulled. They almost killed my father. I used to be a nurse, much like one of the writers above, I believe in old style nursing - you are there to CARE for your patient. Some of them are confused, some aggressive, some forgetful, and some all three. Regardless, they are at the most frail time of their lives. They are in a home because they are unable to care for themselves and their family members are unable to as well. Yes they are treated with a serious lack of consideration and sadly from what I have seen at my father's facility there's some serious negligence occurring. Contrary to what someone wrote above. My step mother and I visit him DAILY. We do our best to feed him and give him fluids and visit with him - I do dinner, she does lunch and regardless in 6 weeks my dad who was underweight to begin with lost 23lbs, fell out of bed, was found locked into his wheel chair (his bad hand UNDER THE SEATBELT and his other hand - he good one was looped through the mesh of his hoyer lift netting) with his lunch sitting 2 feet away on his bad side. All while in their care. Patients are left to call for help repeatedly for hours (I hear them! and go to investigate as I can't in good conscience sit there and not) There is no communication amongst the staff, so if you give one a message it may be heard at that point but it never goes beyond that staff member. They are rough with the patients, do not document their care as they should (my dad is in a chronic care facility) I had called several times this past week as I was concerned about my father. He was sleepy all the time and wasn't eating. My step mother was out of town so I made a point of telling them if they were having trouble getting him to eat, that they should at least see that he gets his ensure frequently. I was assured that this was being done, and he was tired when I arrived because of a new medication he was on and it was being given before I arrived.They were supposed to change that to before bedtime. Two days ago I arrived to find him in bed and sleeping, I waited a bit (I thought he was snoring) then went to rouse him. He was unrousable, cold and clammy, and what I thought was snoring was actually him struggling to breath, his pulse was almost non existant, and thank god I hadn't done what I had considered doing which was go home and then tell the nurse to give him his ensure, as I am certain he would be dead. He was in a diabetic coma, suffering from severe malnourishment, and dehydration, and now has pneumonia. Their beds are circa 1960. and their staff, for the most part useless. When asked the nurse couldn`t tell me what had gone on during the day that day. If anyone had seen him, fed him, given him a drink or his medication. There were no notes and no one had signed off on his meds. I wouldn`t trust them to take care of a corpse.

Maria

November 20, 2011 at 9:51 pm

Part of the problem in nursing is the foreign nurses who insist on speaking their non-English language. More than once I have seen this result in a breakdown in communication with other coworkers and/or the patients. The nurses from the Phillipines seem to be the biggest offenders.

Anita

November 17, 2011 at 5:16 pm

I 'm angry today and have been most days and I tell you why. I come from old school nursing that you are your pt advocate. But it is not true when you work at an extendicare facility or many others. I consider myself a well trained LPN but what good is training if you don't have the time to utilize it. Extendicare admit residents all kinds without the properly trained staff and /or sufficient sta[Show More]I 'm angry today and have been most days and I tell you why. I come from old school nursing that you are your pt advocate. But it is not true when you work at an extendicare facility or many others. I consider myself a well trained LPN but what good is training if you don't have the time to utilize it. Extendicare admit residents all kinds without the properly trained staff and /or sufficient staff to care for them .Nurses and aides are constantly overwhelmed by the demands residents need.Most needs go undone which for me was unethical,immoral and un acceptable. The company is putting profits above human lives,compassion and empathy. Every thing I stand for and many nurses stand for. I want to do something about it but don't know where to start. To get back to patient care above profits.

didi

May 15, 2011 at 10:36 pm

i recently went to visit a person i cared for at the new care facility at michener hill in alberta canada, and found my old charge to be in a room of his own looking disoriented and very sad to be there his story touched me that an ekderly person is not able to be cared for in a pychosocial aspect because the staff is short , he told me that he was hungry and i tried to find staff there one eas on[Show More]i recently went to visit a person i cared for at the new care facility at michener hill in alberta canada, and found my old charge to be in a room of his own looking disoriented and very sad to be there his story touched me that an ekderly person is not able to be cared for in a pychosocial aspect because the staff is short , he told me that he was hungry and i tried to find staff there one eas one care aid there and she told me that there was no way of getting a sandwich for this person and i could go to the shops and buy one , the cafeteria was closed at 1pm in the afternoon why he didnt have lunch was because he was forgotten why does this happen , profits are being made out of this, and relatives of the loved ines in these places should be aware of everyhing that goes on within any care facilty.

Kathy

March 8, 2011 at 2:10 pm

I also am an Extendicare employee so I have first hand knowledge of things. Unfortunately, big companies do worry more about their profit than their employees. The CNAs are not paid properly for the amount of physical labor that is expected of them. I'm sure it frustrates them into doing things the wrong way. Maybe if everyone quit bad mouthing the care and start standing up for the people who are[Show More]I also am an Extendicare employee so I have first hand knowledge of things. Unfortunately, big companies do worry more about their profit than their employees. The CNAs are not paid properly for the amount of physical labor that is expected of them. I'm sure it frustrates them into doing things the wrong way. Maybe if everyone quit bad mouthing the care and start standing up for the people who are the backbones (literally) of these facilities then something good can occur. It takes a special kind of person to care enough about their fellow human beings to put up with bad human behaviour and cleaning their excrement all of the time. Yes, they are understaffed but that is everywhere in every type of facility. What do lawsuits gain? The person suing gets richer, the residents loose what some believe to be their happy homes, and people lose their jobs. Instead of healthcare reform we should be fighting for healthcare changes to improve an already burdened profession. Try sympathizing with the workers and not scrutinize them so much.

Sally

August 18, 2010 at 5:09 am

Jason you are very mistaken. I worked for extendicare and they are a bad company to work for. They horribly understaff to save money, without taking into consideration what resident is out and what residents remain. Often the residents remaining in the home are the ones who require the most care and the ones that are out are the ones who pretty much take care of themselves and yet you are a whole [Show More]Jason you are very mistaken. I worked for extendicare and they are a bad company to work for. They horribly understaff to save money, without taking into consideration what resident is out and what residents remain. Often the residents remaining in the home are the ones who require the most care and the ones that are out are the ones who pretty much take care of themselves and yet you are a whole person short on a shift. The CNA's are over worked and many become bitter and talk about how much they hate their jobs in front of the residents and their families. Many just become rough and short with the residents. I witnessed CNA's yelling at the residents, not using proper transfer aids causing skin tears and bruises, yanking on the residents causing dislocation of joints and worse. Nursing homes need to staff better and raise the moral of the staff so they do not become burnt out on the job. I know women who go everyday and stay all day with their husband and they complain the most. They would love to have them home, they just cannot take care of them themselves.

Jason

July 4, 2010 at 12:15 am

This is all about greed ! If you dont like the way your parent ,child, husband is being cared for thene take theme out or home research things before you commit . I have always noticed the people who complain the most are the ones that do not visit much or feel guilty. Like I said take theme home or soumwhere else . It just boils down to the fact u feeel guilty or your greeedy

Myra

March 2, 2010 at 7:04 pm

Just looking into Extendacare facilities since next month the facility in which my sister liveses is going to be under this company. I will be visiting more and be watching more since I find that this company seems to be in the business JUST for the MONEY. I am a CNA and MA and I know for what to watch. I letter was received by me stating that thngs would be about the same and not to worry. I [Show More]Just looking into Extendacare facilities since next month the facility in which my sister liveses is going to be under this company. I will be visiting more and be watching more since I find that this company seems to be in the business JUST for the MONEY. I am a CNA and MA and I know for what to watch. I letter was received by me stating that thngs would be about the same and not to worry. I have never worked in a facility that was taken over by another company and things did not change and usually not for the best. I will be watching.

Ladytopaz

January 8, 2010 at 4:27 am

Unfortunately I work in an Extendicare facility but not in this state. What appals me is diabetic patients who 'are not' put on a diabetic diet!! Pancakes served with maple syrup and not sugar free? Lord, no wonder they are sick!! And yes, I stay because I care about the residents, the company on the other hand is another matter!!

Another Extendicare Class Action Lawsuit Filed over Nursing Home Neglect in Wisconsin : AboutLawsuits.com

November 17, 2008 at 2:51 pm

[...] suit, this time filed on behalf of all residents of their nursing homes in Wisconsin. Similar Extendicare class action lawsuits have been filed in Washington and Minnesota, with all of the cases alleging that the company places [...]
"*" indicates required fields