Family Dollar Faces Class Action Lawsuit Over Rat Infestation Recalls
March 09, 2022
By: Russell Maas
Following a recall issued last month by Family Dollar, a class action lawsuit has been filed alleges that food and health products may be contaminated with Salmonella and other infections diseases following exposure to rats and insects.
The complaint (PDF) was filed by Reginald and Sonja Fields in the United States District Court Western District of Louisiana on March 3, alleging Family Dollar Inc. negligently disregarded years of rodent infestation problems that put consumers nationwide at risk of illness and injury.
The lawsuit comes after a Family Dollar recall was announced by the U.S. Food and Drug Administration (FDA) on February 18, after the findings of a recent inspection at the retailers distribution center in West Memphis, Arizona discovered countless rodent infestation problems that pose potential health risks.
According to the FDA's report, inspectors observed evidence of live rodents and dead rodents in various states of decay, as well as rodent extract pellets, gnawings, nesting and foul odors of decay all throughout the facility, including areas where human food is routinely stored. The report indicated these incidents were "too numerous to count."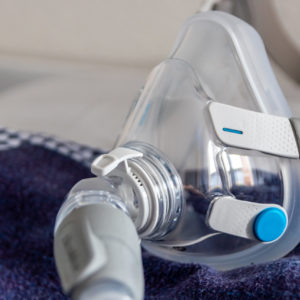 Did You Know?
Millions of Philips CPAP Machines Recalled
Philips DreamStation, CPAP and BiPAP machines sold in recent years may pose a risk of cancer, lung damage and other injuries.
Learn More
Field's class action lawsuit against Family Dollar Inc. claims the retailer had actual knowledge of the rodent infestation health risks since March 29, 2021, which was supported by the findings in the FDA's report, which pointed to internal records identifying more than 2,300 reports of rodents from March 2020 through September 2020.
Plaintiffs claim Family Dollar Inc. engaged in unlawful trade practices by concealing health hazards associated with its products, alleging the company knowingly endangered its customers while continuing to fraudulently misrepresent its products as safe and fit for human use or consumption to continue profiting from sales.
The Family Dollar lawsuit seeks class action status to pursue damages for all consumers who purchased, were exposed to or consumed products that may have been contaminated with infectious diseases and bacteria carried by rats, mice and other bug or rodent infestations found throughout the facility.
Family Dollar Recall and Salmonella Risks
The Family Dollar recall announced by the FDA impacts a variety of products including all drugs, medical devices, cosmetics, dietary supplements and human and animal food products that were distributed to hundreds of stores in multiple states from January 1, 2021 through February 18, 2022.
As a result of the recall, Family Dollar has temporarily shut down at least 404 stores that may have received possibly contaminated products from the West Memphis, Arkansas facility.
While the FDA has not confirmed any reported illnesses to date, the recall announcement warns customers to stop using the recalled products immediately, as they could be carrying Salmonella or a number of potentially harmful infectious diseases or bacteria commonly carried by rodents.
For healthy individuals, salmonella poisoning typically cause diarrhea, nausea, vomiting, and abdominal pain lasting between four and seven days. The illness can become worse due to the delay in treatment because the infection can only be diagnosed by testing stool samples and is usually treated with antibiotics.
Among pregnant women, salmonella poisoning may cause still births and miscarriages. Occasionally, salmonella infections may travel through the bloodstream and produce illnesses such as arterial infections, endocarditis and arthritis, which can cause severe to potentially life threatening health consequences.
catherine

March 18, 2022 at 5:54 pm

i purchase a loaf of breadwhenigot home there was a mice in my bread. it was digusting .
"*" indicates required fields